Michael Avenatti 'Guarantees' Trump Will Resign After Giuliani's 'Bombshell' About Stormy Daniels Payment
Updated | President Donald Trump will not finish out his term in office and will have to resign over potential criminal acts following the "bombshell" revelation made by one of his attorneys Wednesday night, according to the lawyer representing the adult film actress who claims to have had a sexual encounter with Trump.
Michael Avenatti, attorney for Stormy Daniels, real name Stephanie Clifford, was responding to former New York City mayor turned Trump attorney Rudy Giuliani's claim that the president had paid his personal lawyer, Michael Cohen, back for the $130,000 payment made to Daniels for her silence.
"I think that this shows the president has significant potential criminal liability for felonies associated with campaign finance violations, as well as potential money laundering violations, as well as potential fraud violations relating to these law firm invoices that we've now heard about," Avenatti told CNN Wednesday.
He continued: "I mean this opens the Pandora's box into serious, serious issues for Donald Trump. I said it weeks ago, I'm going to say it again. Mr. Trump will not serve out his term. No way, no how. He will be forced to ultimately resign. This is a bombshell."
Avenatti's comments followed Giuliani's appearance on Fox News, in which he said Trump had repaid Cohen for the payment to Daniels. He later clarified that Cohen, like other attorneys, had an arrangement with Trump that would cover expenses and that the president did not know the money was specifically being paid to Daniels or why.
"The president was always going to make sure he got it back, and enough money to pay the taxes," Giuliani told The Washington Post. "There probably were other things of a personal nature that Michael took care of for which the president would have always trusted him as his lawyer . . . and that was paid back out of the rest of the money, and Michael earned a fee out of it."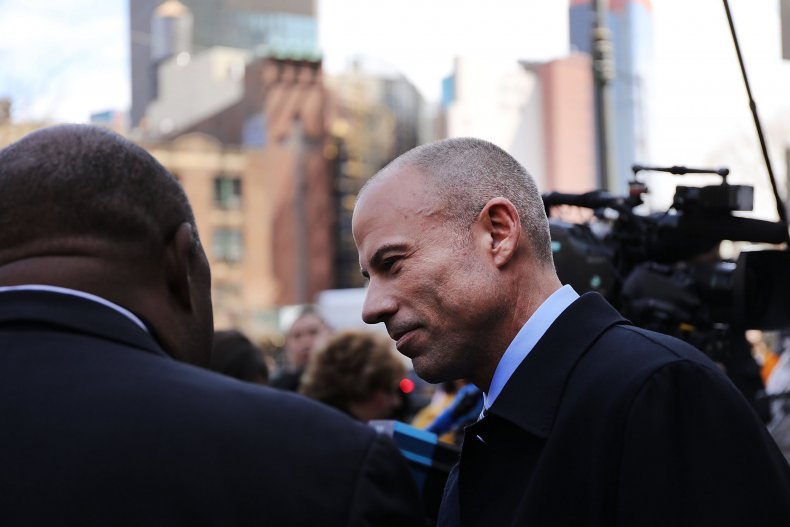 The president previously denied having any knowledge of the payment given to Daniels on April 5 while speaking to reporters aboard Air Force One.
Avenatti also responded to Trump's tweets about the payment and the arrangement with Cohen during an appearance on MSNBC's Morning Joe, stating even more emphatically Trump would not fulfill his four-year term.
"The president will not serve out this term. I guarantee it," Avenatti said.
In several early morning tweets, Trump explained that Cohen received a monthly retainer from funds that were not affiliated with the president's campaign and that non-disclosure agreements, like the one Cohen reached with Daniels, were "very common among celebrities and people of wealth."
This story has been updated to correct the fact that President Trump's comments aboard Air Force One was made on April 6, not April 5.