Trump Should Resign Now Over Sexual Harassment Claims, More Than Half of Americans Believe in New Poll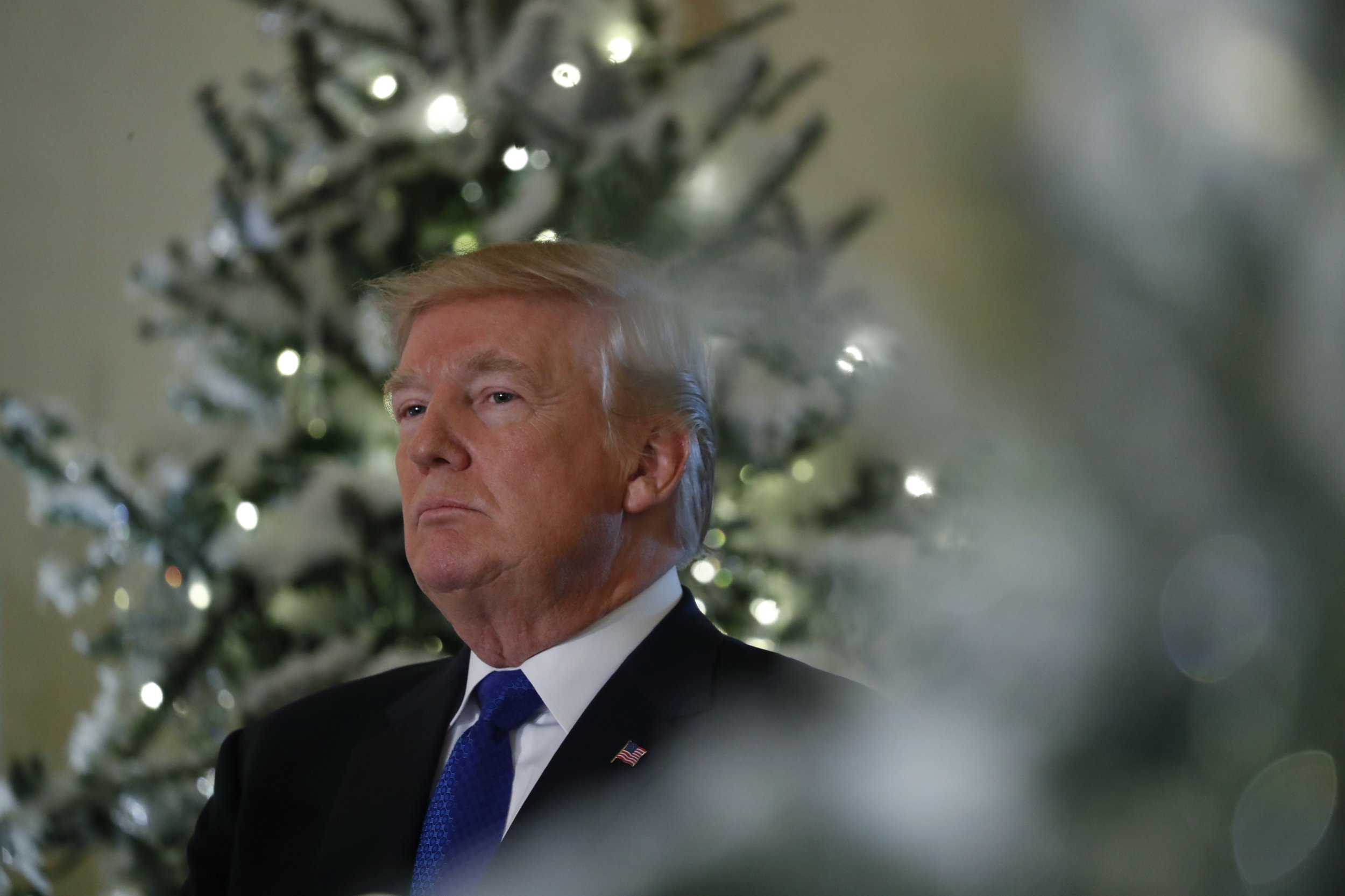 It's not his early-morning tweets filled with ominous threats of war; nor the Russia collusion allegations; nor potential conflicts of interest with his global business empire; nor his responses to the violent protests in Charlottesville, Virginia; nor the fact that his administration has yet to pass a major piece of legislation.
No. Instead, a majority of American voters believe President Donald Trump should resign due to the allegations of sexual harassment against him, according to the results of a Public Policy Polling survey released Thursday morning.
As the nationwide #MeToo movement takes down powerful men accused of serious sexual misdeeds, 53 percent of those surveyed said Trump should resign amid accusations of 19 women who claim the billionaire Republican sexually harassed them before he ascended to the nation's highest political office.
In contrast, only 42 percent believed Trump should remain president.
Concurrently, 53 percent of those surveyed said they believe the women accusing Trump, while 31 percent did not believe the accusers' stories. Trump has repeatedly denied the accusations against him, going so far as to call them "fake news."
The president tweeted Tuesday that since Democrats had not been able to find evidence of collusion with Russia to win last year's election, the opposition party was instead focusing on his accusers' claims.
"Despite thousands of hours wasted and many millions of dollars spent, the Democrats have been unable to show any collusion with Russia - so now they are moving on to the false accusations and fabricated stories of women who I don't know and/or have never met," Trump tweeted. "FAKE NEWS!"
Like in many polls involving Trump, respondents' answers hinged greatly on whether they voted for Trump or Democrat Hillary Clinton in the 2016 presidential election. Only 12 percent of Trump voters called for him to resign because of the harassment claims compared with 86 percent of Clinton voters who believe that he should leave office.
Similarly, Trump's backers also express reservations about the #MeToo movement, which is credited for the public reckoning of such powerful figures as Hollywood's Harvey Weinstein, comedian Louis C.K. and major media figures like anchor Charlie Rose.
Only 37 percent of Trump's voters gave #MeToo a favorable rating, while Clinton voters expressed a 74 percent favorable rating.
The results followed Democratic U.S. Senator Al Franken of Minnesota announcing his resignation after he too faced sexual harassment claims. Overall, 55 percent of voters agreed with Franken's decision, compared with 16 percent who disagreed. Trump's voters agreed at a 71 percent clip, while Clinton voters were lower, at 57 percent, again showing a deep partisan divide.
"Voters want consistency in the way politicians respond to accusations of sexual harassment against them," Dean Debnam, president of Public Policy Polling, said in a statement. "They agree with Al Franken's decision to resign—but they also think Trump should be next."
Earlier this week, Democrats and congresswomen called for an ethics investigation into Trump over the sexual harassment claims, and House Minority Leader Nancy Pelosi said she believed the probe should take place and that a current accuser's defamation case against Trump should proceed in court.