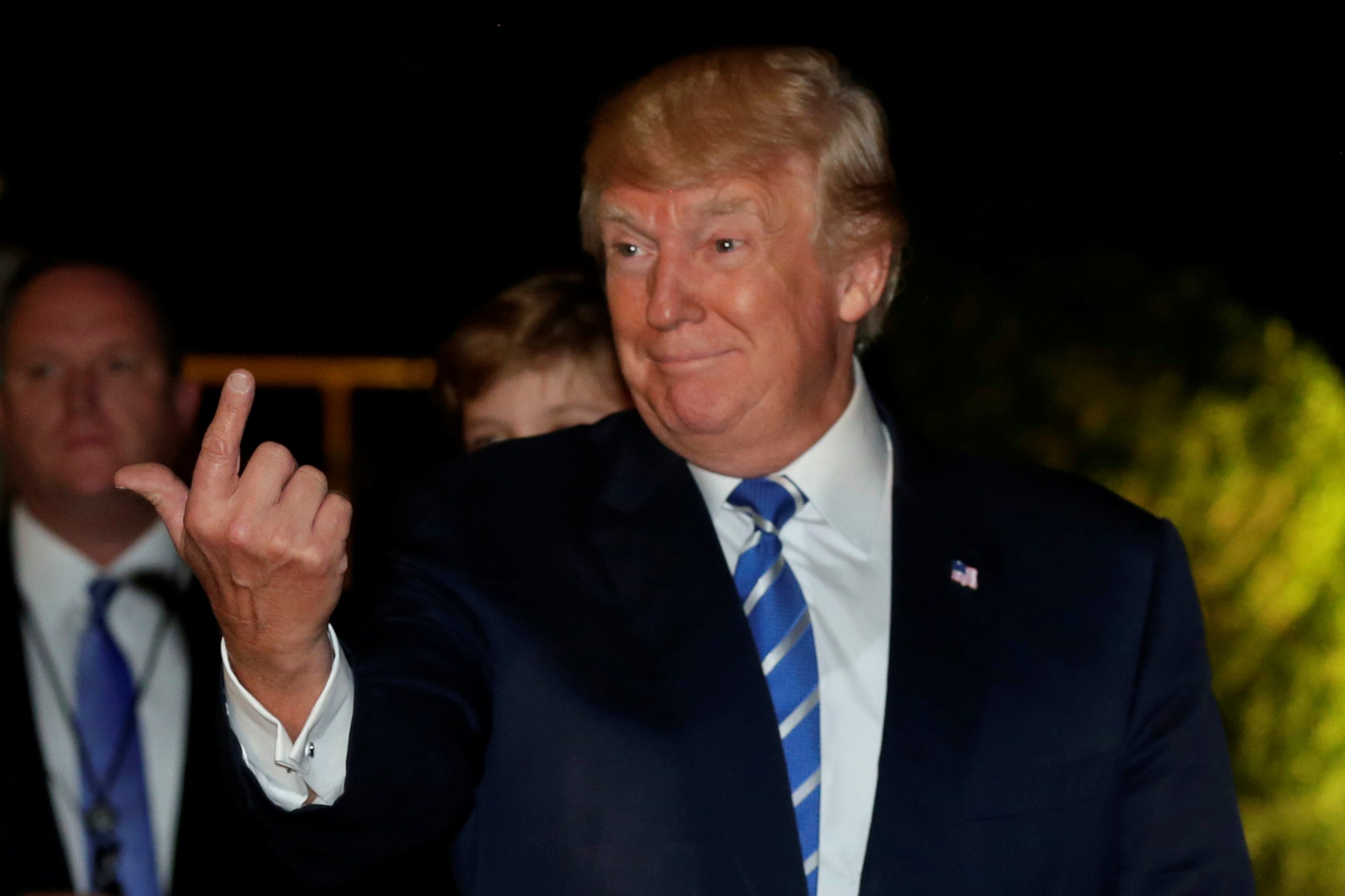 Will President Donald Trump jump before he can be pushed? That was the view put forward by Trump's former ghostwriter last week, after one of the president's worst weeks on the job. Those looking to make some money off the White House turbulence increasingly agree. The odds of Trump resigning from presidency are shorter than ever.
Related: Impeaching Trump May Not Be Necessary To Remove Him From The White House
According to Irish bookmaker Paddy Power, large sums have begun to be placed on Trump calling it quits, taking the odds into evens, the equivalent of 50 percent. While still not as strong as the odds on Trump being impeached, which currently stand at 4/6, or 60 percent, it still represents a significant shift. A similar move was also witnessed at leading British bookmaker Ladbrokes, which took its odds in from 11/10 to evens.
Republicans control both houses of Congress, meaning there is almost no real threat of immediate impeachment. However, in the wake of Trump's Charlottesville, Virginia, remarks, leading Republicans have begun to speak of the president in more critical terms than at any point since he entered the White House.
The move in the odds occurred after a week of controversy for Trump, beginning with his much-criticized comments about violence in Charlottesville, in which he equated the actions of white nationalists and neo-Nazis to those protesting them. One of the counterprotesters, Heather Heyer, was killed when a car, allegedly driven by one of the marchers at the rally, drove into a crowd.
As the week progressed, multiple business advisory panels had to be shut down after corporate leaders decided they no longer wanted to be associated with a president accused of defending neo-Nazis. The week ended with Trump's chief strategist, Steve Bannon, losing his job.
Amid the controversies, former Vice President Al Gore called on Trump to resign. Meanwhile, Tony Schwartz, who helped Trump write the 1987 book The Art of the Deal, said he "would be amazed if [Trump] survives till end of the year."
He added: "Trump is going to resign and declare victory before Mueller and Congress leave him no choice."
Special Counsel Robert Mueller is currently leading an investigation into possible links between the Trump campaign and Russia. Paddy Power says Schwartz's insight, coupled with Trump's various controversies of late, including escalating rhetoric over a potential nuclear war with North Korea, have encouraged people to put their money on Trump walking out on the White House.
"Tony Schwartz spent 18 months with Trump when helping ghost-write his memoir, and while that must have been totally unbearable, it also means he knows The Donald pretty well," Paddy Power said in a statement Friday. "After an awful week for the president that has seen other issues like North Korea pushed into the shadows, it's no surprise punters are latching onto the fact Trump might call it a day."