Trump Resistance: Nearly Half of Americans Now Opposed to President, Poll Shows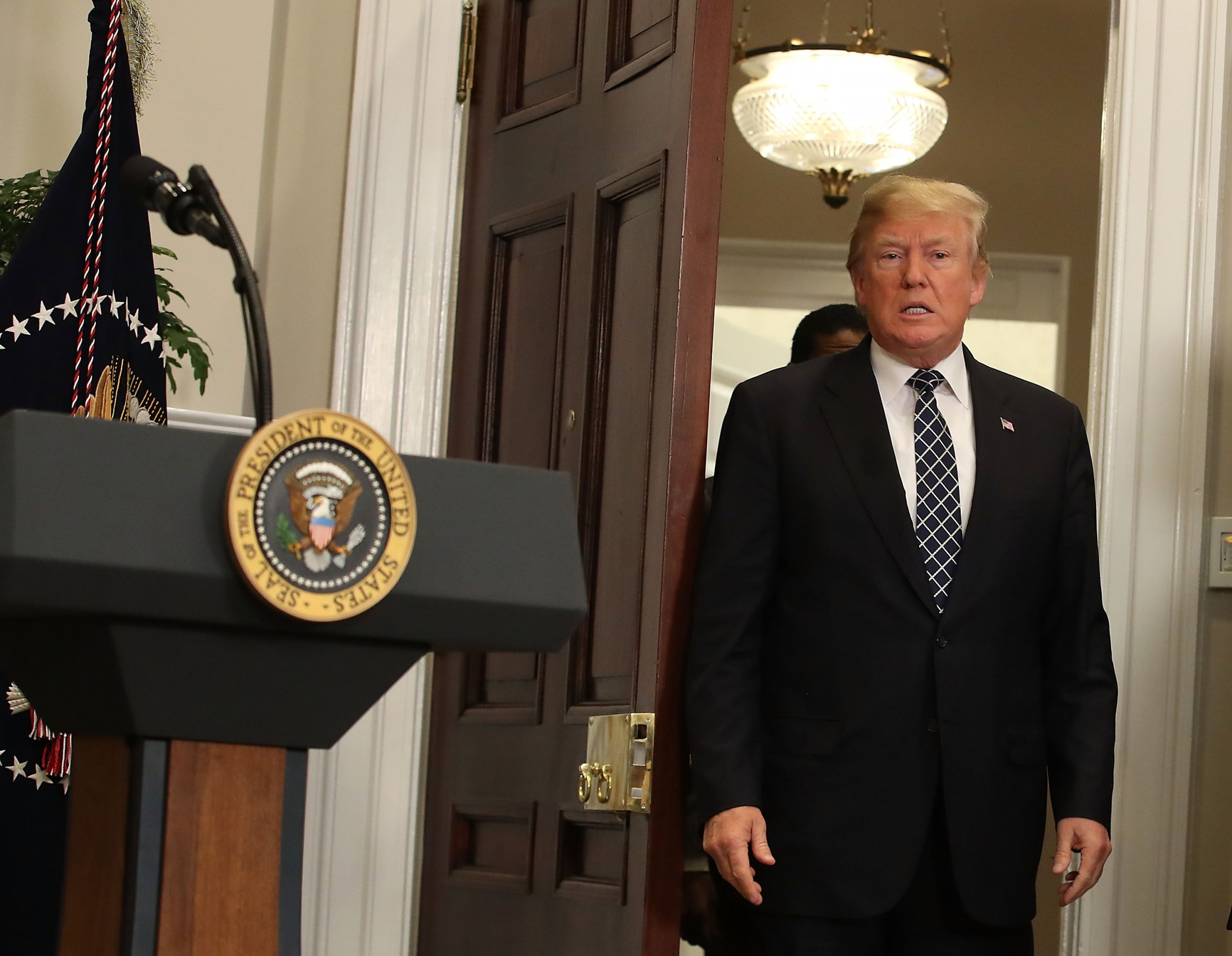 Nearly half of the country is now in the resistance.
Forty-one percent of Americans say they are strongly opposed to President Donald Trump, a 6 percent increase over the last year, a new poll from CBS News said.
The poll, released Sunday, labeled the 41 percent as "resisters," referencing the broad protest movement against Trump known as "the resistance."
Trump supporters, or "believers," fell from 22 percent to 18 percent over the last year, according to the poll.
The numbers opposing Trump nearly match the 43 percent who said the country is now worse off than when Trump took office, and the 44 percent who said they are "embarrassed" to have Trump as their president. Sixty-seven percent said they felt Trump was "working against me."
While a majority were concerned about the direction of the country in the CBS poll, race issues were particularly alarming to respondents. Fifty-nine percent said that racial divisions had worsened since Trump took office.
Thirty-nine percent of those who answered the poll questions described themselves as Democrats, while 33 percent identified as Republicans.
The poll of 1,654 people, run by YouGov, was conducted from January 10 to 12, which includes the period when there was strong reaction to Trump's comment about "shithole" countries and his desire to see more immigrants from places like Norway.
Trump has faced the worst approval rating of any president in the modern era this early in his presidency, beating his nearest competitor, Ronald Reagan, by 14 percent, according to Gallup polling at the end of 2017. His approval rating hasn't made it out of the 30s since May, according to Gallup'sweekly results, and it currently stands at 38 percent.
The White House has often blamed the media for the poor numbers, with White House press secretary Sarah Huckabee Sanders saying in December that she anticipated the numbers would improve once "people start to feel the impact of the booming economy."
Trump himself tweeted a poll in November that showed a 46 percent approval rating and claimed the number "could be in the 50's," noting that "fake news" reports were wrong about his approval numbers being in the 30s. The poll cited by Trump was done by Rasmussen Reports, a conservative-leaning outfit that polls "likely voters" and has a history of higher numbers for Trump.