Trump Resort Hosting G7 Summit Only One Example of Foreign Governments Spending Money With Trump Businesses
Next year's G7 Summit will be held in Miami, Florida at the Doral, a golf resort owned by President Donald Trump, according to BBC News.
White House Chief of Staff Mick Mulvaney made the announcement today during a press briefing at the White House. Venues in Tennessee, Hawaii, Colorado and other states were also considered.
"It's not the only place," Mulvaney said about the Doral. "It's the best place. Those are two different things."
According to the Doral's website, the resort features four championship golf courses, a 48,000 square foot spa, tennis courts and the Donald J. Trump Ballroom, an event venue measuring 24,079 square feet. The Doral sits on 800 acres of land.
The Miami Herald reported in May 2019 that the Doral, which Trump acquired out of bankruptcy in 2012, has seen business fall off over the past few years. Revenue dropped 18 percent between 2015 and 2017, from $92 million to $75 million.
"I would simply ask you all to consider that Donald Trump's brand is probably strong enough as it is," Mulvaney told reporters. "It doesn't need any more help on that."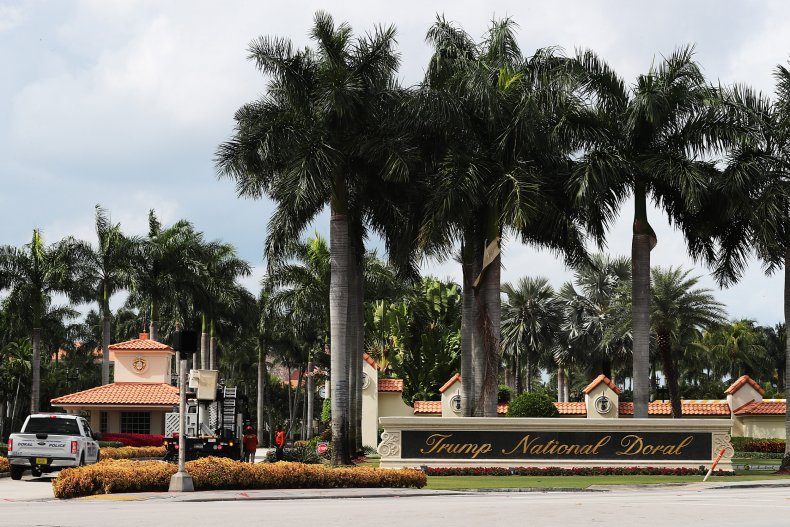 Some disagree with the perceived image of Trump's branding strength. When the Doral was first mentioned in September 2019 as the probable site of the G7 Summit, the Citizens for Responsibility and Ethics in Washington (CREW) called for an investigation into "possible corruption."
"In a presidency defined by profiteering and conflicts of interest, this is a new low," CREW Executive Director Noah Bookbinder said in a press statement. "It's almost unimaginable that the president would use a vitally important international summit to prop up his struggling business, but that truly appears to be what's happening."
Holding the meeting of world leaders at the Doral could allegedly be a violation of the Emoluments Clause, which "prohibits the President from obtaining any benefit of any kind from foreign governments or affiliated entities" without Congressional consent, according to the House Committee on Oversight and Reform.
One of Trump's properties hosting the G7 Summit, a meeting between the leaders of Canada, France, Germany, Italy, Japan, the United Kingdom and the European Union, could be seen as unethical.
But foreign governments have spent a considerable amount of money with Trump's business organization before.
Events were hosted at Trump properties by at least nine foreign governments, including Saudi Arabia, the United Arab Emirates and Turkey, according to a June 2019 report by NBC News.
CREW stated that the 37th Annual Conference on U.S.-Turkey Relations took place at the Trump Hotel in Washington, D.C. in April 2019. Turkey's government sponsored the meeting.
Governments including China, Iraq and the European Union rented or purchased property affiliated with Trump. In February 2018, Forbes reported that the Industrial & Commercial Bank of China had rented an office in Trump Tower. A majority of that company is owned by the Chinese government.
Indonesia and Panama have improved their infrastructure in order to benefit properties owned by Trump. In 2018, McClatchy reported that Panama completed a sewer system around a 70-story skyscraper owned by Trump. Road construction was planned in Indonesia to shorten the drive between Bali's airport and Trump's golf resort.
Other countries who have allegedly had dealings with Trump's properties include Brazil, Kuwait, Thailand and Romania.
The 4th U.S. Circuit Court of Appeals in Richmond, Virginia, reinstated a lawsuit against Trump which alleges his business dealings violated the Emoluments Clause which was dismissed in July 2019, according to Politico. Arguments for the case are currently scheduled to be heard December 12.
Trump Resort Hosting G7 Summit Only One Example of Foreign Governments Spending Money With Trump Businesses | Politics