Majority Of Americans Oppose Trump's Crack Down On Birth Control, Women's Health Care, Polls Show
President Donald Trump's moves to restrict abortion and birth control protections appear out of sync with the majority of Americans, according to recent polling by Kaiser.
The Trump administration has repeatedly tried to finalize rules limiting women's reproductive rights⁠—only to be held up in court. Most recently, the 9th Circuit said various federal wings lacked the authority to enforce rules that let various business, citing moral and religious reason, off the hook for covering birth control.
Outside the appeals court, it appears Trump's moves are similarly unpopular.
Fifty-seven percent of 1,201 respondents, as well as most Democrats, independents and women opposed the exceptions to birth control coverage as of November 2018, according to Kaiser's ongoing public opinion project on women's health and preventative care.
Kaiser issues similar surveys a monthly basis. An October poll of more than 1,000 respondents found Democrats want their presidential candidates to pay more attention to women's health care and medical costs in general, as opposed to expanding coverage through Medicare-for-all.
Senator Kamala Harris of California picked up on the lack of focus on women's health in the fourth Democratic debate last month.
"This is the sixth debate we have had in this presidential cycle and not nearly one word, with all of these discussions about health care, on women's access to reproductive health care, which is under full-on attack in America today," she said at the time.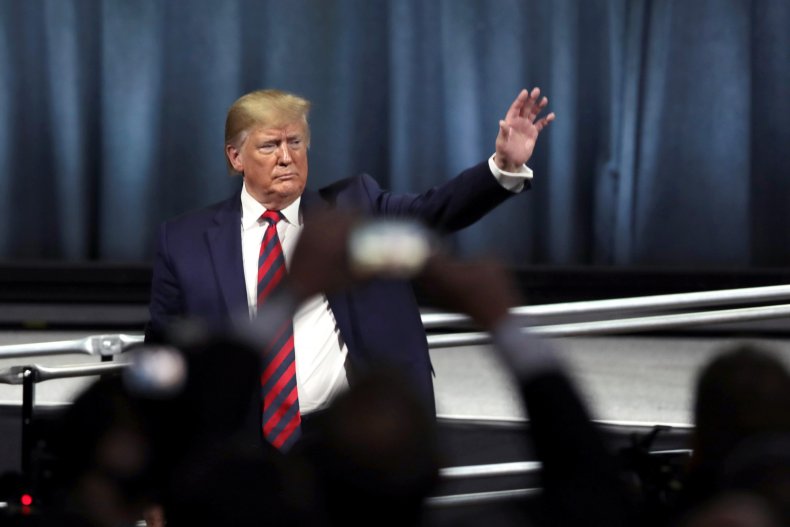 In April, 65 percent of Kaiser respondents in a similar sample size said they didn't want to see Roe v. Wade overturned, including 42 percent of Republicans. The vast majority also said the federal government should fund reproductive health services for lower-income women.
Another major finding is that Planned Parenthood remained widely popular in 2017 among nearly three-quarters of people surveyed, who said the government should continue paying the organization for non-abortion services provided to people on Medicaid.
Nearly 900 women's health clinics lost funding as of last month due to Trump's "gag rule" application to a federal family planning program known as Title X, according to reporting by NBC News. The closures mostly affect women of color and Latinas, according to the National Latina Institute for Reproductive Health.
In addition to rolling back protections for transgender folks, Trump implemented a rule banning taxpayer-funded family planning clinics from providing abortion referrals. In response, earlier this year, Planned Parenthood said it will forgo federal funding.
Last year, the administration also directed the State Department to pare back mentions of women's rights and discrimination in its annual report on global human rights.