Trump Resumes Rallies, but Campaign Requires Attendees to Accept Coronavirus Risks
President Donald Trump is set to resume his mass campaign rallies next month with an event in Oklahoma, but to sign up, attendees have to agree that they are willing to risk catching coronavirus to be there.
"There is no better place than America's Heartland to restart our Make America Great Again Rallies," Michael Glassner, chief operating officer of Trump's campaign team said in a statement. "President Trump is fired up and ready to rebuild, restore, and renew the American Dream. There's no doubt that the Great American Comeback is here, and we are looking forward to the tremendous crowds and enthusiasm behind President Trump."
When supporters click to register for the event, they are prompted to agree to a waiver of liability amid the ongoing coronavirus pandemic that has kept Trump's campaign events largely sidelined since March.
"By clicking register below, you are acknowledging that an inherent risk of exposure to COVID-19 exists in any public place where people are present. By attending the Rally, you and any guests voluntarily assume all risks related to exposure to COVID-19 and agree not to hold Donald J. Trump for President, Inc.; BOK Center; ASM Global; or any of their affiliates, directors, officers, employees, agents, contractors, or volunteers liable for any illness or injury," it reads.
The event's set to take place on June 19 in Tulsa at the BOK Center, which typically can accommodate about 19,000 people. It's unclear what distancing measures will be taking place for the Trump campaign rally.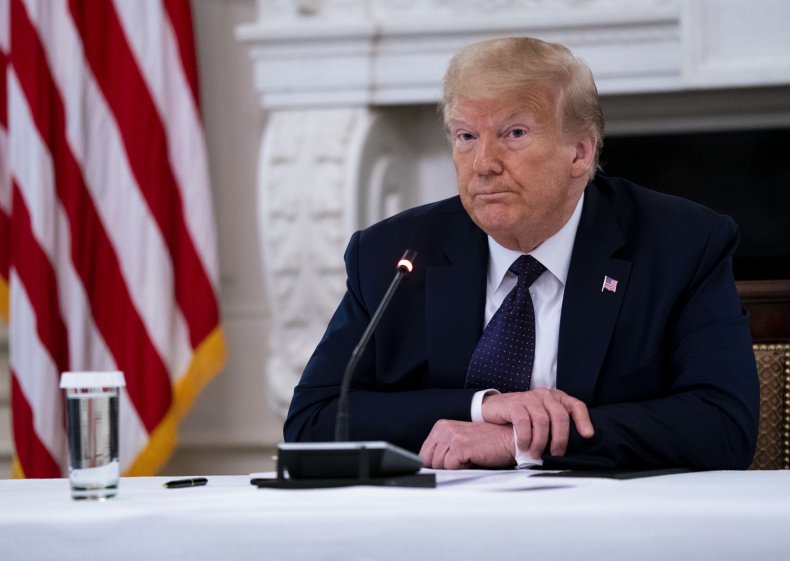 Oklahoma officials announced on Thursday that COVID-19 is still spreading in the state and cases had climbed by 146.
According to the Oklahoma Health Department, the state has had nearly 7,700 confirmed cases of COVID-19 since March.
A Trump campaign spokesman told Newsweek "there will be health precautions" but didn't elaborate about specific plans.
The CDC has recommended that people wear masks or face coverings in large gatherings and maintain at least six feet of distance.
Trump's last campaign rally was held in Charlotte, North Carolina in early March. North Carolina is supposed to be the host for the GOP convention, but at Trump's insistence, part of it is being moved to another location because of coronavirus limitations.
Trump, without providing specifics, had announced Wednesday that he planned to hold a rally in Tulsa, followed by rallies in Florida, Texas and Arizona.
Trump was slated to hold the first fundraiser of his resumed campaign activity in Dallas Thursday evening, after public events promoting his efforts on the economy.