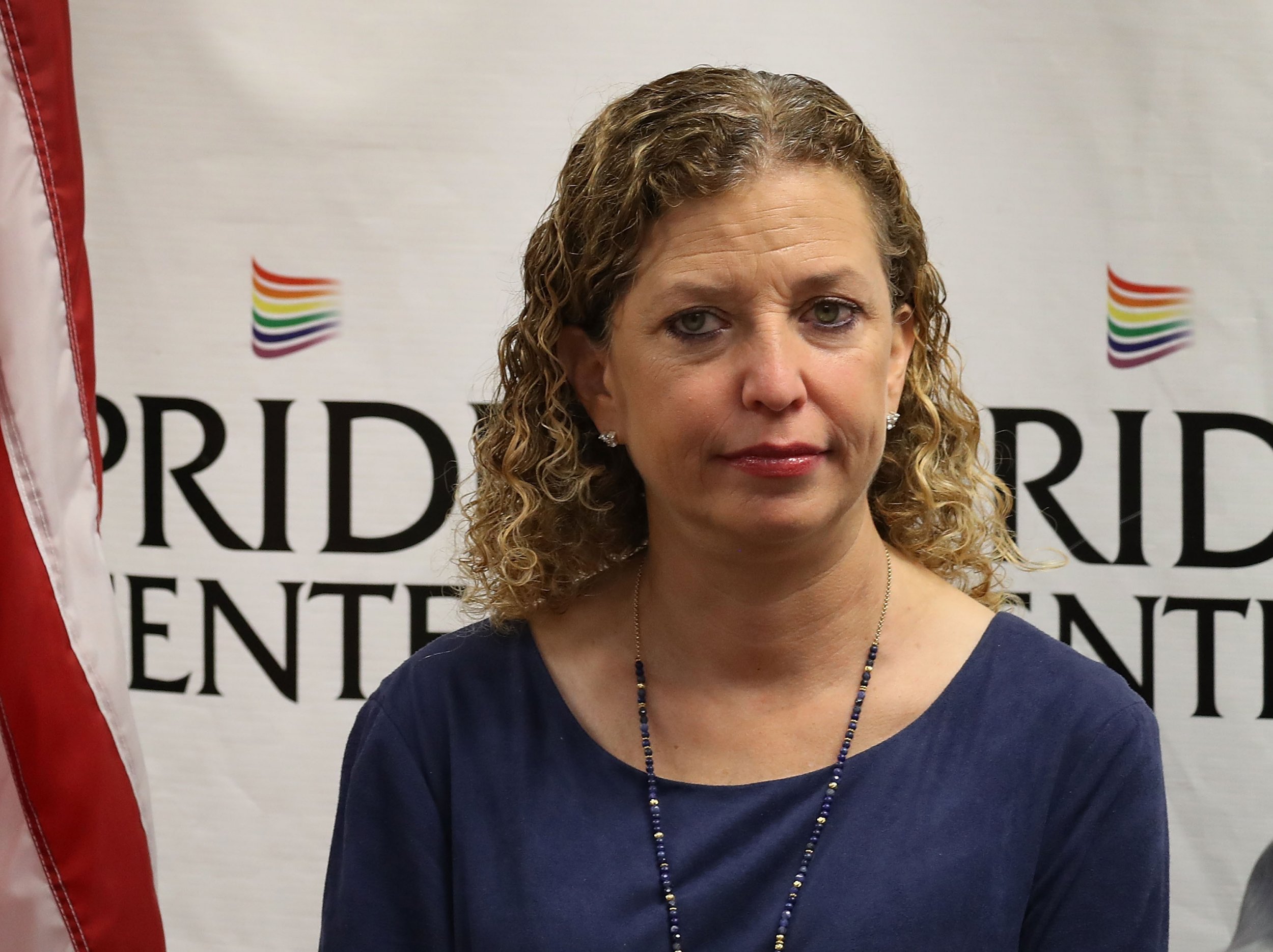 Saturday night, Donald Trump retweeted a Fox News clip in which Jesse Watters raises suspicions against Imram Awan, a former congressional IT staffer and employee of Debbie Wasserman Schultz who, along with four other former IT staffers, is being investigated by the U.S. Capitol Police and FBI for "wide-ranging equipment and data theft."
He previously retweeted a Townhall article criticizing the lack of coverage on Awan.
When asked if Trump was aware of the scandal, White House secretary Sarah Huckabee Sanders said, "I haven't had a conversation with him specifically about that. But I do think that is something we should fully look into and there should be a thorough investigation on that."
Since the initial investigation into Awan in February, right-wing media and conspiracy theorists have latched onto the story, pointing out that Wasserman Schultz continued to support Awan and, as Watters claims, "kept him around" for unclear reasons. Politico reported that Awan and the four other staffers were being investigated for "accessing the House's computer network improperly and stealing equipment from more than 20 congressional offices." At the time, Wasserman Schultz stated that there was not enough evidence at the time to warrant Awan's termination, and that he would continue to be employed as an advisor "on technology issues."
Awan's arrest last Friday at Washington Dulles Airport, where he was attempting to depart for Pakistan, prompted further scrutiny from conservative media. Federal officials allege that the arrest was for bank fraud; Awan and his wife, Hina Alvi, had lied on a loan application and scammed the Congressional Federal Credit Union out of $165,000. This finally led to Awan's termination.
In addition to speculation that Awan's lawyer, Chris Gowen, has unsavory ties to the Clintons, right-wing pundits such as Roger Stone have also tied the story to the conspiracies surrounding the murder of Seth Rich.
Whether Trump believes these theories to be true or not, he certainly has an interest in the media reporting on the story. Outside the right-wing media, however, there is much skepticism as to whether Awan's bank fraud points to deeper corruption involving Wasserman Schultz or the DNC. As Osita Nwanevu writes in Slate, "It's entirely possible, if not probable, that these staffers are simply low-level scammers who exploited a lucrative job situation and that Wasserman Schultz handled it in her usual bungled way."