Trump Retweets Alt-Right Man Who Took 'Rape Melania' Sign To Rally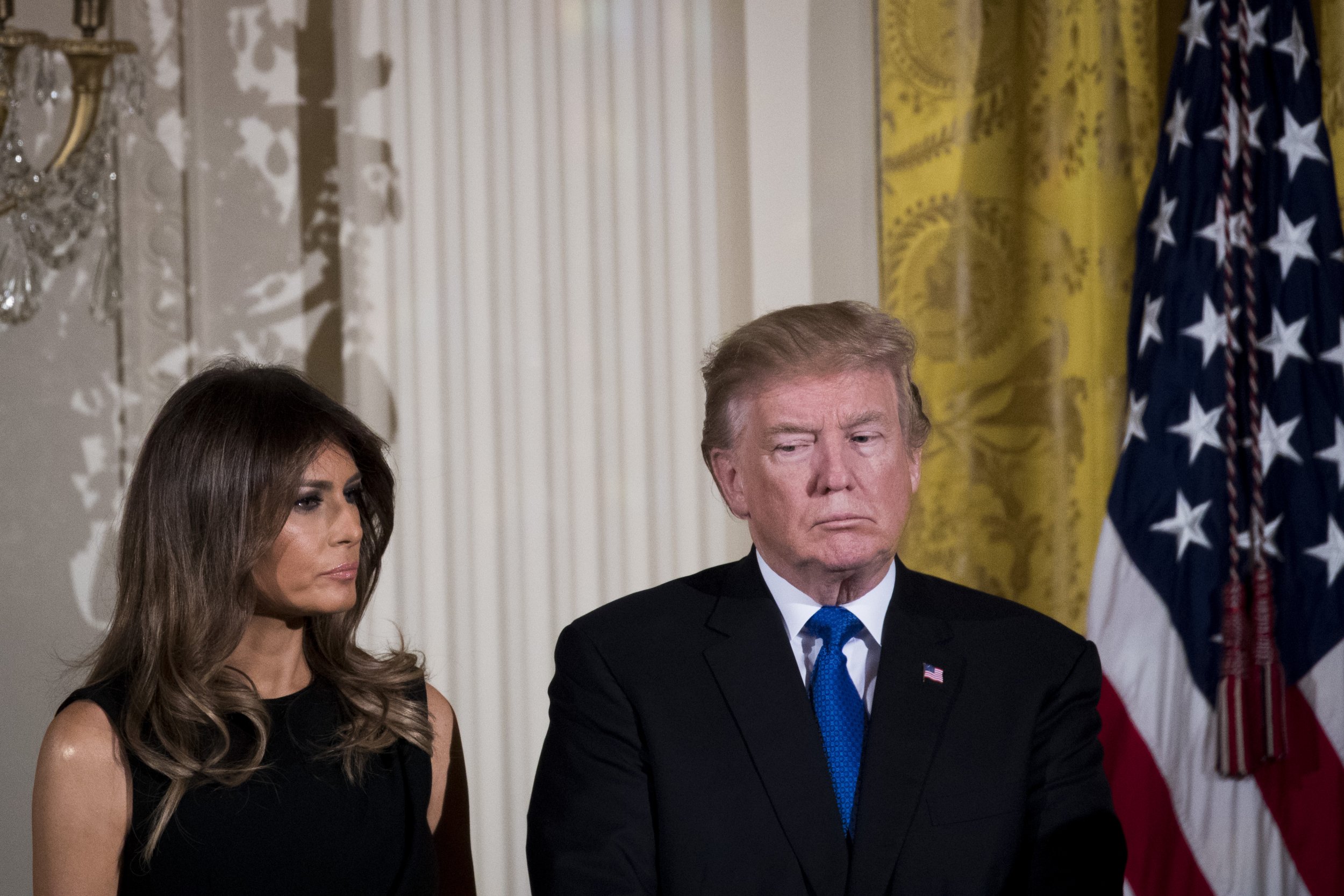 Donald Trump's Twitter fails continued this weekend as the president retweeted a man who once carried a "Rape Melania" sign to a rally.
On Saturday evening, the president shared with his 46.7 million followers a tweet from Jack Posobiec, the "alt-right" internet activist best known for the "pizzagate" conspiracy theory that falsely suggested Hillary Clinton ran a sex trafficking ring from a Washington, D.C., pizza joint.
Posobiec frequently tweets pro-Trump messages and was among the organizers of the DeploraBall inauguration party, but in a move intended to discredit anti-Trump protesters, he carried a "Rape Melania" sign at an anti-Trump rally, BuzzFeed reported at the time.
This did not appear to prevent the president from being interested in retweeting his message over the weekend.
"Dick Durbin called Trump racist for wanting to end chain migration. Here's a video of Dick Durbin calling for an end to chain migration," Posobiec wrote in the tweet that Trump later shared.
The tweet claimed to link to a video of Durbin calling for an end to chain migration. But the video actually showed the Democrat saying that passage of the Development, Relief and Education for Alien Minors (Dream) Act would not result in "chain migration," a term that refers to family immigration.
The alt-right commentator is not the first person whose tweet Trump appears to have ill-advisedly shared. In November, the president faced a backlash for sharing a video by far-right U.K. group Britain First that claimed to show a Muslim man attacking a boy on crutches.
The president's sharing of that video, which is fake, and two others was immediately slammed on social media.
However, the White House defended Trump at the time, with press secretary Sarah Huckabee Sanders saying that whether or not the videos were real, "the threats are real—no matter how you look at it."