Trump Retweets Chuck Woolery Saying 'Everyone is Lying' About Coronavirus
Talk and game show host Chuck Woolery has sparked anger over a tweet in which he claims Democrats, doctors, and others are lying about COVID-19—but President Donald Trump agrees with him.
The television personality of Wheel of Fortune fame has caused ire on social media for his views on the pandemic, which contradict those of the CDC.
The 79-year-old took to the social media platform on Monday to condemn what he calls "outrageous lies" in a tweet that was retweeted by the President.
"The most outrageous lies are the ones about Covid 19. Everyone is lying," he said. "The CDC, Media, Democrats, our Doctors, not all but most, that we are told to trust. I think it's all about the election and keeping the economy from coming back, which is about the election. I'm sick of it."
The U.S. currently has 3,304,942 confirmed cases of coronavirus as Florida reported more than 15,000 new cases in what is now a daily record for the state.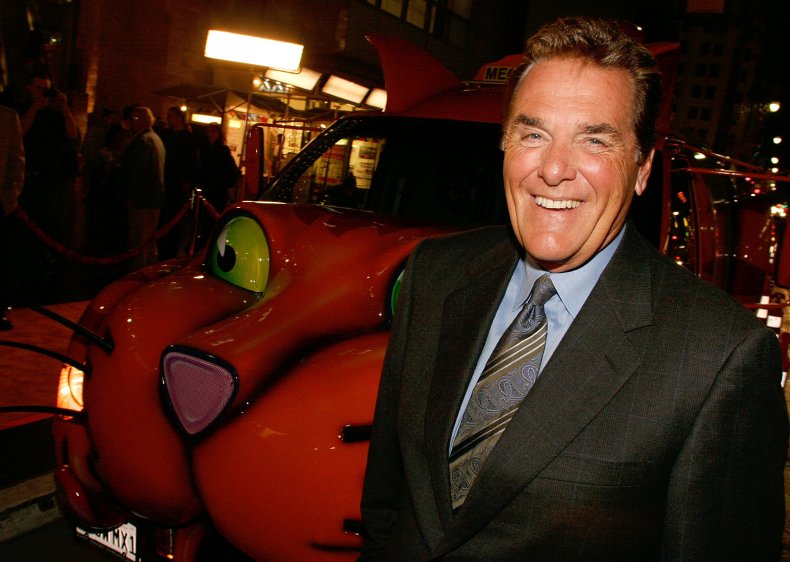 Woolery also tweeted in support of schools reopening later this year, posting: "There is so much evidence, yes scientific evidence, that schools should open this fall. It's worldwide and it's overwhelming. BUT NO."
Trump also retweeted this one, in agreement with Woolery's stance on why schools should reopen.
Under the current guidelines, the CDC recommends schools enforce social distancing rules, which some have said are not possible in a school setting. This week, Education Secretary Betsy DeVos said schools should reopen and deal with virus flare-ups on a case-by-case basis.
DeVos told CNN: "Kids need to be in school. They need to be learning, they need to be moving ahead. And we cannot be paralyzed." She added: "Where there are little flare-ups or hotspots, that can be dealt with on a school-by-school or a case-by-case basis."
Woolery's comments have angered many Twitter users who feel the CDC's advice should be adhered to.
One Twitter user tweed: "Hi Chuck, my dad and I used to watch your shows together. My dad was a lifelong Republican. He died of COVID-19 a few months ago and I'm pretty sure it had nothing to do with the election. I'm heartsick about it, too."
While another added: "Imagine people listening to <checks notes> Chuck Woolery as an expert authority able to speak on <checks notes> anything at all."
However, the talk show host has also many people agreeing with his stance, including the President of the United States.
Woolery also added: "These slimy Bureaucrats are smelling like south end of a north bound mule."
And: "Get this, California teachers unions say, If you don't defund the police we won't teach? Really? Give us what we want or we'll burn down the system. Where have I heard that before? Oh, Black Lives Matter leader In New York, that's where."
Newsweek has reached out to representatives for Woolery for further comment.