Donald Trump appeared to back his former campaign lawyer's criticism of Pennsylvania Senator Pat Toomey, retweeting a message that implicated the Republican legislator in "massive" election fraud.
Toomey recently spoke out against his GOP Senate colleagues, several of whom intend to challenge President-elect Joe Biden's Electoral College victory this week. Among those leading the charge are Missouri Senator Josh Hawley and Texas Senator Ted Cruz, both Republicans and known Trump allies. They intend to initiate a formal objection to the electoral vote count when Congress meets to certify the tally on Wednesday. About a dozen additional lawmakers have said they plan to oppose the certification.
"A fundamental, defining feature of a democratic republic is the right of the people to elect their own leaders," Toomey wrote on Twitter Saturday night. "The effort by Sens. Hawley, Cruz, and others to overturn the results of the 2020 presidential election in swing states like Pennsylvania directly undermines this right."
"The senators justify their intent by observing that there have been many allegations of fraud. But allegations of fraud by a losing campaign cannot justify overturning an election," he continued.
Sidney Powell, an attorney formerly connected to the Trump campaign's efforts to undermine election results in court, responded to Toomey's tweet with a social media post that reiterated baseless claims related voter fraud and misconducted election proceedings.
"This 'election' was stolen from the voters in a massive fraud that you & others are now complicit in," Powell wrote, in a message that Trump later reposted to his own Twitter account. "American elections are supposed to be completely audible and transparent. #WeThePeople demand the Truth & the prosecutions of all who committed voter fraud. @realDonaldTrump."
Hawley addressed Toomey's comments in an email sent to GOP senators later on Saturday.
"I never claim to speak for another Senator, but I do speak for my constituents when they raise legitimate concerns about issues as important as the fairness of our elections," Hawley said.
Trump and his supporters introduced claims of fraudulent ballots and a "stolen" election soon after polls closed on November 3. The sitting president's re-election campaign launched numerous lawsuits over the months that followed, each targeting states or local jurisdictions where Biden earned a majority of popular votes. Pennsylvania, a coveted swing state that carries 20 electoral votes, was subject to multiple legal actions.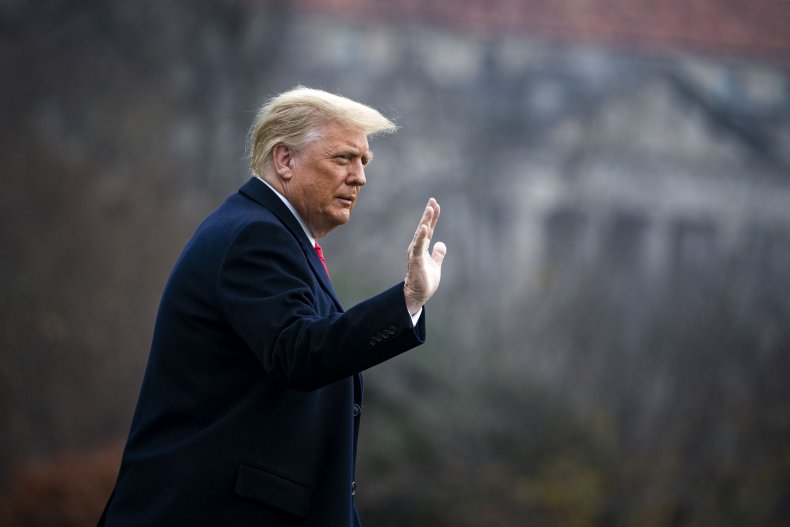 Across the U.S., Trump's campaign attempted to overturn the former Democratic vice president's win using a range of allegations, which suggested that absentee ballot regulations were unlawful, electronic tabulation software manipulated tallies, and deceased people voted—despite an absence of evidence to support any of its claims. Even after judges dismissed the lawsuits, and officials nationwide defended the security of their states' civic procedures, Trump continued to insist the election was "rigged."
Although his campaign announced that Powell was no longer a member of its legal team toward the end of November, she went on to pursue a handful of election lawsuits independently. Powell's ongoing legal efforts faced public criticism and rejection in court, similar to those led by Trump's campaign.
Newsweek reached out to Toomey's office for comment, but did not receive a reply in time for publication.