Trump Retweets Fake U.K. Far Right Muslim Attack Video Moments Before Renewing Attack on 'Fake News'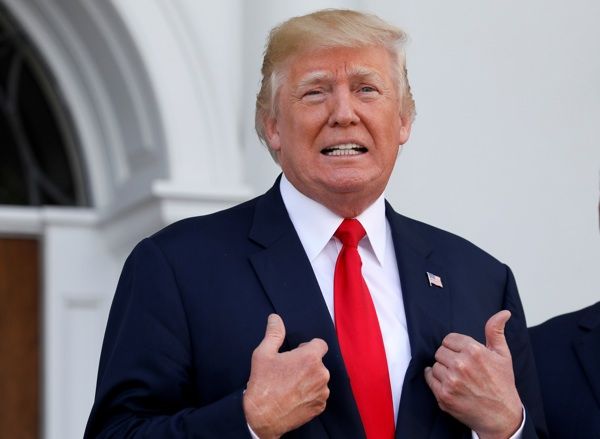 A video retweeted by president Donald Trump which a U.K. far-right leader claimed shows a Muslim beating up a boy on crutches is fake, according to Dutch media.
Trump retweeted three videos Wednesday morning posted by Jayda Fransen, deputy leader of Britain First, a far-right British political party. The first video Trump re-tweeted to his 43.6 million followers was entitled "Muslim migrant beats up Dutch boy on crutches!"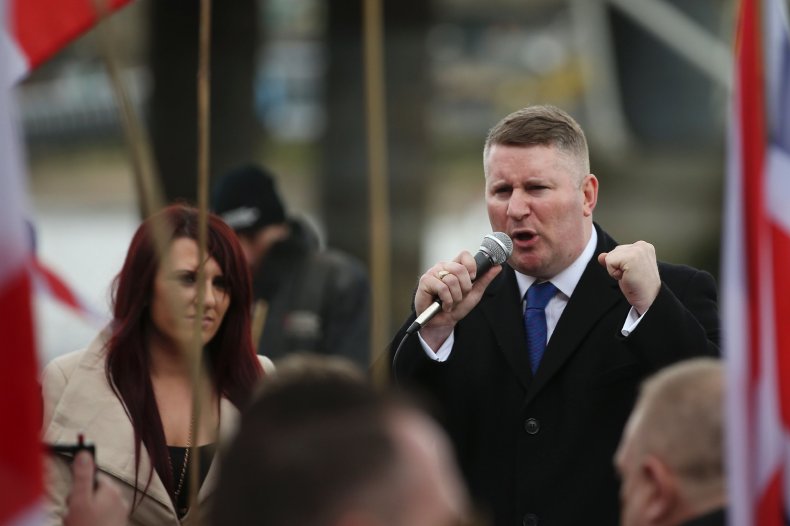 But Dutch newspaper Telegraaf reported that the video was first posted on Dutch site Dumpert, which hosts content uploaded by users, and police made no mention of the ethnicity or religion of the perpetrator in a press release on the incident.
It also reports that the original caption for the video makes no mention of the race or religion of those depicted.
The incident reportedly took place in May in the Dutch town of Monnickendam, and the video was taken down from Dumpert at the request of police and the parents of the victim.
Moments later he went on to renew his attack on NBC as "fake news."
The second video Trump retweeted claimed to show a statue of the Virgin Mary being destroyed by a Muslim. It was initially posted on the website of Iranian state broadcaster Al-Alam in 2013 and reportedly shows a militant from former Al-Qaeda Syrian affiliate Al Nusra front destroying the statue in a church near Idlib, in northeastern Syria.
"There is no rule, accept the rule of God" he says in the clip "we' re not satisfied except with God, except with the religion of God"
Iran's government has provided support to the Syrian government and Shia militias in Iraq battling the Islamic State militant group (ISIS).
The third video retweeted by Trump was titled "Islamist mob pushes teenage boy off roof and beats him to death!"
France 24 reports that it was filmed in Alexandria, Egypt during riots in Egypt in 2013, in the wake of the ousting of Islamist President Mohammed Morsi in a military-backed coup.
The man killed was named Hamada Badr, and his father, Mohammed Badr, told the network a bearded man carrying a Salafi flag threw him from the roof.
White House spokesperson Sarah Huckabee Sanders defended Trump's retweets, telling reporters "these are real threats we have to talk about." Whether the videos are real or not, Sanders said: "the threats are real - no matter how you look at it."
Critics have accused Trump of legitimizing far-right extremism for retweeting the videos. Brendan Cox's wife, British parliamentarian Jo Cox, was murdered by a far-right extremist last year. "Spreading hatred has consequences & the President should be ashamed of himself," he tweeted Wednesday morning.