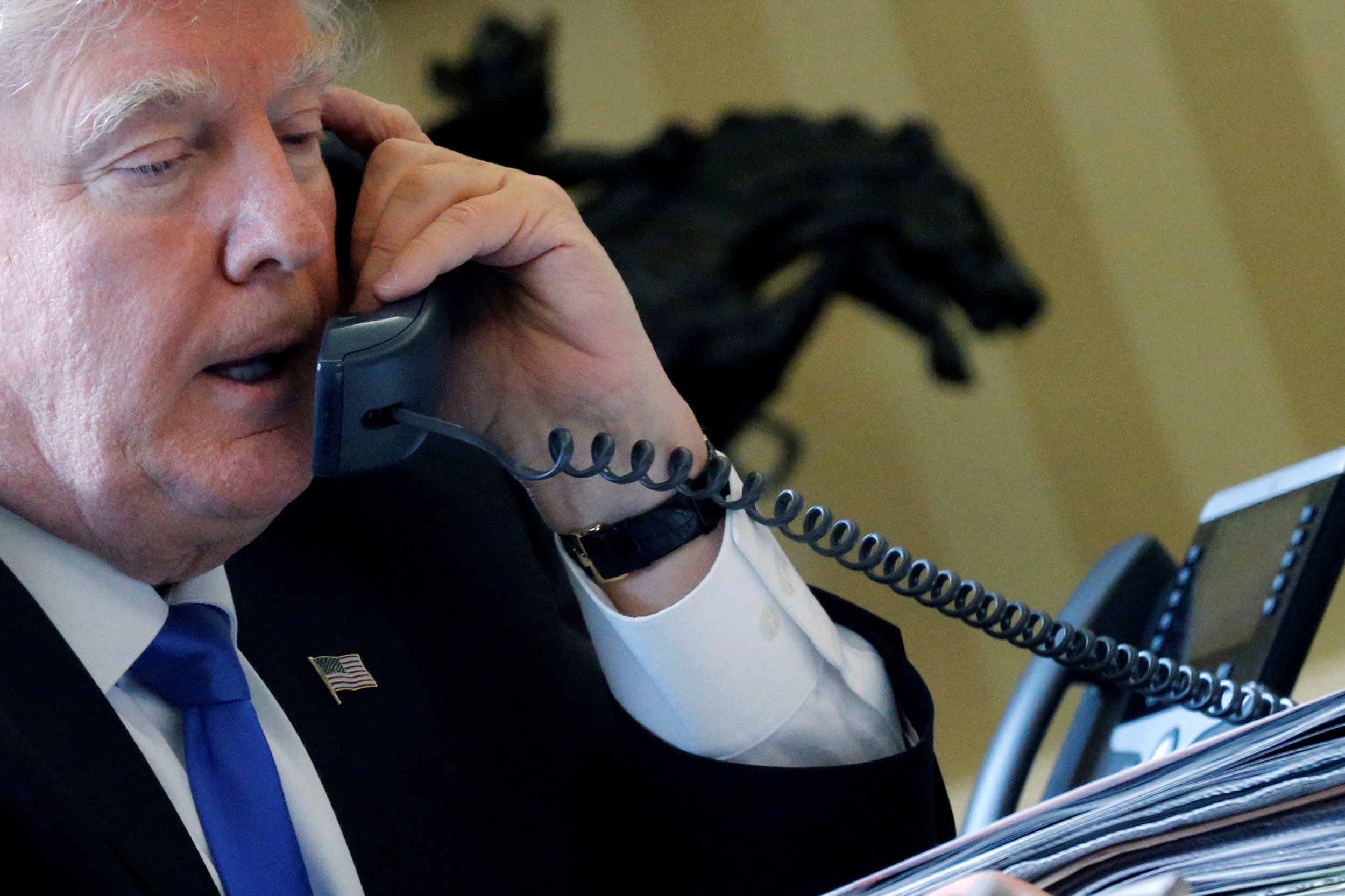 In an April conversation with Philippine President Rodrigo Duterte, President Donald Trump revealed that the U.S. had two nuclear submarines stationed near North Korea.
Trump was talking with Duterte, a strongman who has directed thousands of extrajudicial killings, about North Korea's dictatorial leader, Kim Jong Un. Tensions between the North and the U.S. have escalated during Trump's presidency, as Kim has continued to carry out weapons tests while threatening the U.S. with nuclear strikes.
"[Kim] is playing with his bombs, his toys, and from the looks of it, his mind is not working well and might just go crazy one moment. China should make a last-ditch effort to tell him to lay off. China will play a very important role there," Duterte said to Trump, according to a transcript obtained by The Intercept and posted online.
"We have a lot of firepower over there. We have two submarines—the best in the world—we have two nuclear submarines—not that we want to use them at all," Trump responded, according to the transcript. "I've never seen anything like they are, but we don't have to use this, but he could be crazy, so we will see what happens."
Trump also told the Philippine president, "We can't let a madman with nuclear weapons on the loose like that. We have a lot of firepower, more than he has times 20, but we don't want to use it." (It's estimated the U.S. actually has about 680 times the nuclear warheads as North Korea.)
An anonymous White House official confirmed to The New York Times that the transcript was an accurate representation of the talk between the two leaders. In the call, Trump told Duterte he was doing an "unbelievable job on the drug problem." That war on drugs has included thousands of killings without arrests or trials.
Duterte on Wednesday declared martial law across a swath of the Philippines, saying it was a necessary measure to combat militants aligned with the Islamic State group (ISIS) after fighting broke out on Tuesday between the militants and government forces in the country's south. Duterte also said he was ready to extend martial law across the entirety of the country.