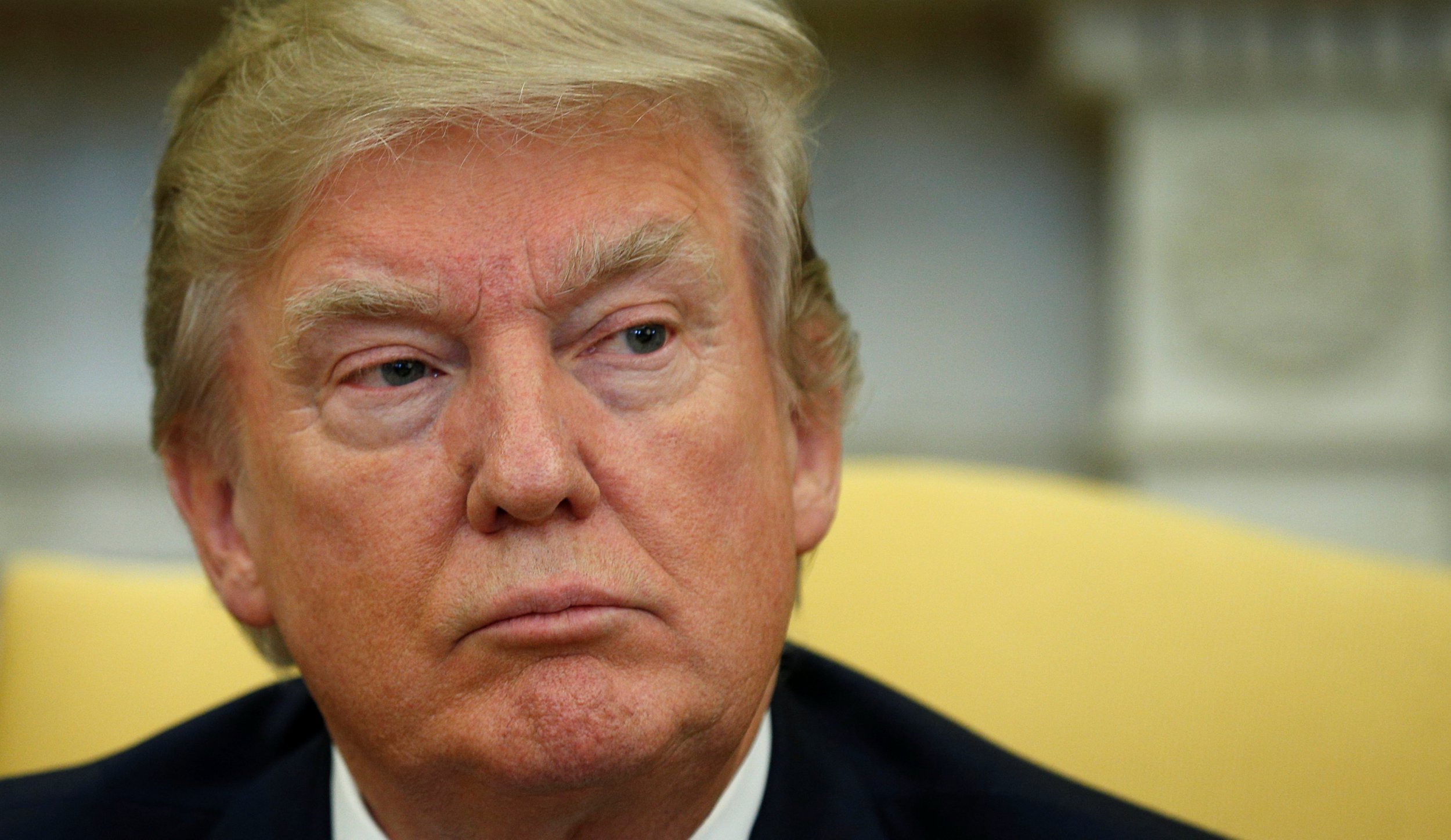 U.S. President Donald Trump reversed his claims that NATO was "obsolete" after walking back from his position on China manipulating currency.
Trump, who was critical of NATO throughout his presidential campaign, has shifted his foreign policy position closer to the conventional White House line in key areas during his first three months in charge. After meeting NATO Secretary General Jens Stoltenberg on Wednesday, Trump appeared more enthusiastic about his European allies.
"I said it was obsolete. It's no longer obsolete," Trump said, though suggesting NATO had taken his criticism on doing more "in the fight against terrorism" into account, causing him to change his mind.
"I complained about that a long time ago, and they made a change—and now they do fight terrorism," Trump said, according to NATO's official transcript of the press conference.
He did not give more specific information on what change he was crediting himself as inspiring in Washington's alliance organization. Besides adding a new role—deputy secretary general on intelligence and security—NATO has made few operational changes in handling terrorism since Trump's campaign.
A smirking Stoltenberg agreed with Trump that the alliance played a key role in fighting terrorism, though described recent changes in more restrained terms.
"We have established a new division for intelligence, which enhances our ability to fight terrorism, and working together in the alliance to fight terrorism in an even more effective way," Stoltenberg said. "But we agreed today, you and I, that NATO can and must do more in the global fight against terrorism."
Both highlighted that allies must meet the agreed threshold of defense spending, which is two percent of each country's GDP.