Trump Reverses Executive Order Preventing Ex-Aides, Officials from Lobbying For 5 Years
One of Donald Trump's last actions as president was reversing an executive order he signed just eight days into his term that was an effort to fulfill his 2016 campaign pledge to "drain the swamp" in Capitol Hill.
The order was essentially an ethics pledge for government officials, requiring them to agree to not lobby for five years after leaving his administration as well as promise not to never undertake work that would require them to register as a "foreign agent."
"This was something—the 5-year ban—that I've been talking about a lot on the campaign trail, and we are now putting it into effect," Trump said when he first signed the order on January 28, 2017. At the time, he joked that the people standing around him in the Oval Office had one last chance to get out before the order took effect.
But early Wednesday, hours before Trump's departure and President-elect Joe Biden's inauguration, the White House released a brief statement announcing the order had been revoked—freeing up his own appointees from the limitations.
"Employees and former employees subject to the commitments in Executive Order 13770 will not be subject to those commitments after noon January 20, 2021," the statement read. There was no explanation as to why the order was rescinded.
Bill Clinton signed a similar order in the final weeks of his presidency, according to the Associated Press, which allowed his aides to immediately start lobbying after leaving his administration. Trump had criticized that move in 2016, stating that Clinton "rigged the system on his way out."
Citizens for Responsibility and Ethics in Washington, a government watchdog, said in a statement Wednesday that "by rescinding his ethics order and letting his staffers immediately become lobbyists, the man who pledged to drain the swamp took a giant step to fill it."
"You don't do things you're proud of last-minute in the middle of the night when you hope no one is watching. This is one last cravenly corrupt act from our most cravenly corrupt president," said Noah Bookbinder, the group's executive director.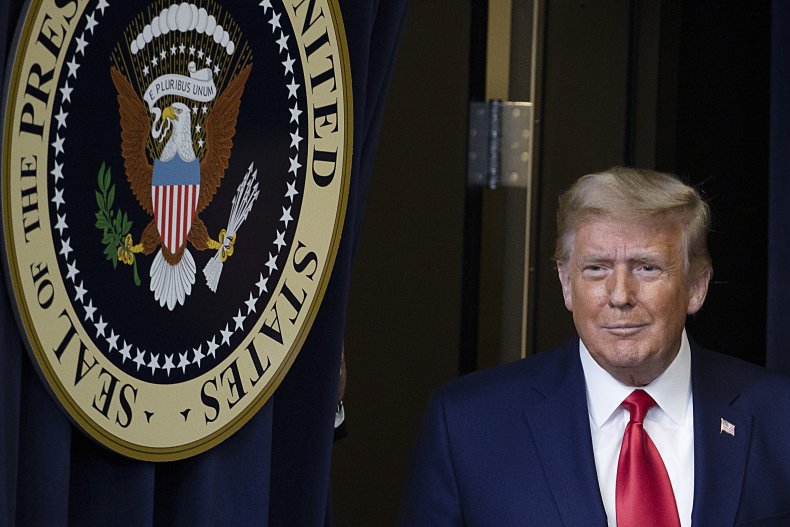 Biden is expected to issue his own ethics executive order after he is sworn in, according to The Washington Post and the Associated Press. The new rules will reportedly ban his senior aides from accepting special bonuses or "golden parachute" payments from their former employers for taking a government job and expand lobbying prohibitions.
Norm Eisen, a former White House ethics czar under President Barack Obama, told the Associated Press that Biden's reported plan "fixes many of the things that Trump broke" and goes further than the rules imposed by Obama.
Biden will be sworn in as the 46th President of the United States at 12 p.m. Eastern Time on Wednesday. Trump will not be in attendance, marking the first time in more than 150 years that an outgoing president has not been president for his successor's inauguration.
In a taped farewell address released Tuesday, Trump acknowledged that "we inaugurate a new administration and pray for its success in keeping America safe and prosperous. We extend our best wishes, and we also want them to have luck—a very important word."
In a final send-off at Joint Base Andrews on Wednesday morning, Trump told his supporters: "Have a good life, we'll see you soon."