What Will the President Do About North Korea? Rex Tillerson Calls for 'New Approach'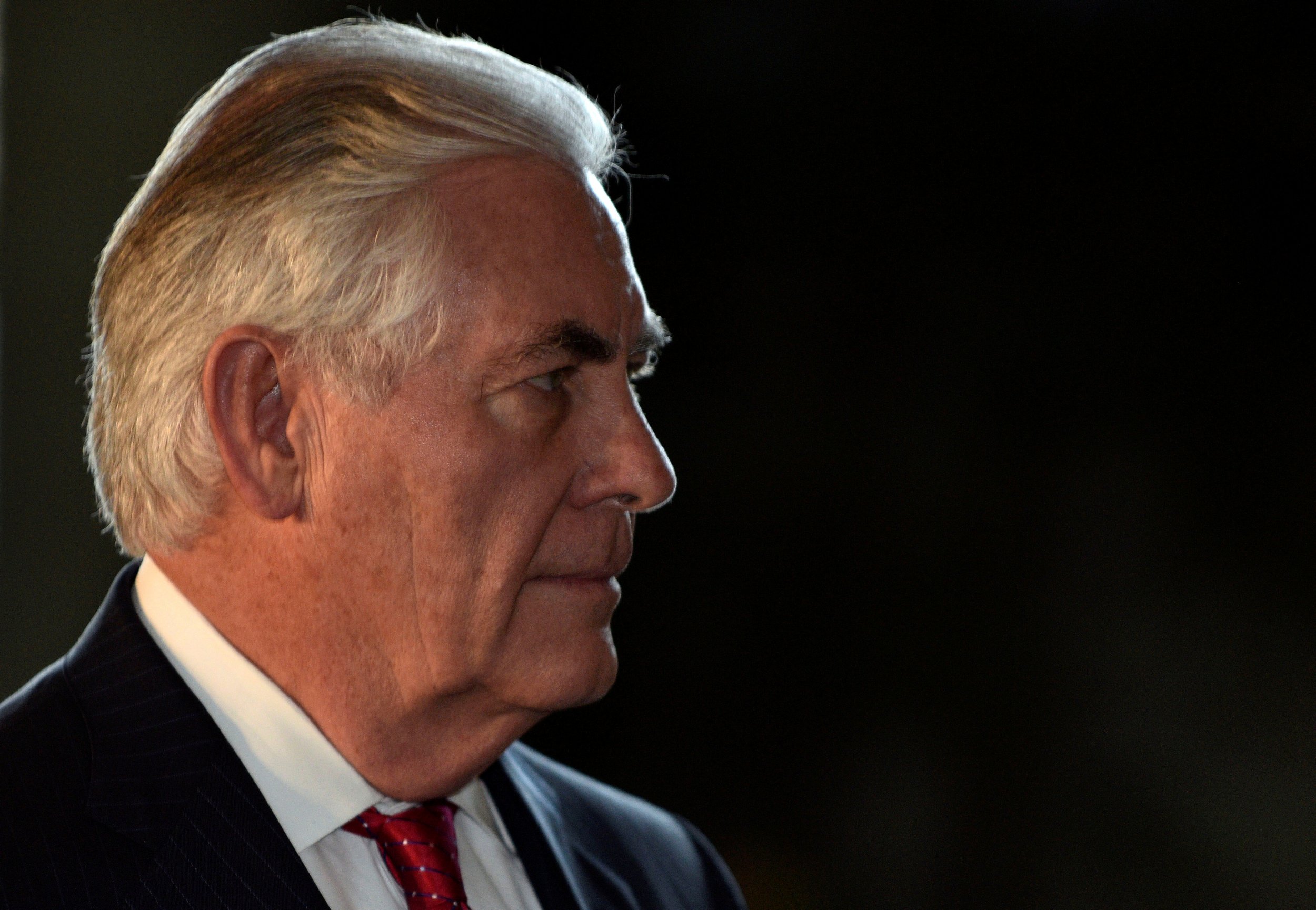 During a visit to Japan Thursday, Secretary of State Rex Tillerson said the United States needs to employ new strategies in its relationship with North Korea. He declined to provide specifics.
"In the face of this ever-escalating threat, it is clear that a different approach is required," Tillerson said after meeting with Japanese Foreign Minister Fumio Kishida. "The purpose of—part of the purpose of my visit to the region is to exchange views on a new approach."
The relationship between the U.S. and North Korea has grown increasingly tense under President Donald Trump's fledgling administration. Amid continued missile tests from North Korea, the U.S. and ally South Korea have carried out military drills, drawing criticism from Kim Jong Un, the North's authoritarian leader.
"If they infringe on the DPRK's [Democratic People's Republic of Korea] sovereignty and dignity even a bit, its army will launch merciless ultra-precision strikes from ground, air, sea and underwater," the North's state news agency KCNA said this week.
Tillerson said Thursday that "diplomatic and other efforts of the past 20 years" have failed to prevent North Korea from developing nuclear weapons.
"That includes a period in which the United States provided $1.35 billion in assistance to North Korea as an encouragement to take a different pathway," he said. "That encouragement has been met with further development of nuclear capabilities, more missile launches."
Moving forward, Tillerson said, the Trump administration would expect further assistance from China to deal with North Korea. This month China called for the North, its ally, to stop nuclear and missile tests, but also called for the U.S. and South Korea to halt their military drills. United States officials rejected that suggestion.
"We will be having discussions with China as to further actions we believe they might consider taking that would be helpful to bringing North Korea to a different attitude about its future need for nuclear weapons," Tillerson said Thursday.