Trump Is the Richest President Ever, But He Doesn't Want to Pay His Lawyers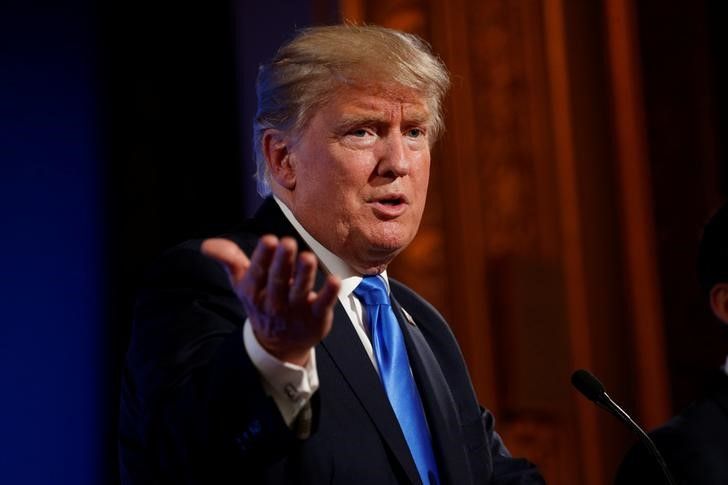 Donald Trump may be the richest president in United States history, with an estimated net worth of $3.5 billion, but he still doesn't want to pay the lawyers appointed to represent him and his administration in the ongoing Russia inquiries. According to a report in The Washington Post Thursday, some of Trump's aides are pushing for the Republican National Committee (RNC) to cover the legal costs, which the RNC is said to be reluctant to do.
Related: Trump lawyer to stranger: 'Watch your back, bitch'
The question of who foots the bill is said by one source to have led to "robust discussions" between Trump's people and the RNC. While the RNC does have a legal defense fund, it was designed to be used for legal issues facing the Republican Party rather than specific individuals. The RNC has yet to make a decision on whether it should, or is even legally able to, cover the legal fees, according to the report. However, many in the RNC are said to believe it would be inappropriate to be responsible for paying the various lawyers.
Amid a growing investigation into possible collusion between the Trump campaign and Russia, the president retained the services of outside counsel Marc Kasowitz in May. The New York lawyer previously represented Trump during the Trump University fraud case and when he faced accusations of sexual harassment. Kasowitz is said to charge $1,500 an hour for his services.
Trump is far from the only member of his team requiring legal representation amid increasing revelations about contact between his campaign and Russia. Trump's son-in-law Jared Kushner hired one of the country's leading criminal defense lawyers last month to join his existing legal team. Last month, Vice President Mike Pence also hired outside counsel.
Reluctance to pay lawyers is nothing new for Trump. New York City law firm Morrison Cohen LLP alleged in court records in 2008 that Trump failed to pay nearly half a million dollars in legal fees, according to USA Today. In 2012, Virginia-based firm Heyward, Lee, Hopper & Feehan filed a lawsuit against the Trump Organization claiming nearly $100,000 in unpaid fees and costs.
That history was one of the reasons cited, along with Trump demonstrating refusal to follow legal advice, by four top law firms rejecting offers to represent Trump.
"The concerns were, 'The guy won't pay and he won't listen,'" one lawyer close to the White House told Yahoo! News last month.
Trump Is the Richest President Ever, But He Doesn't Want to Pay His Lawyers | U.S.