Is Trump Right About Rising Crime Rates? Here's the Latest Data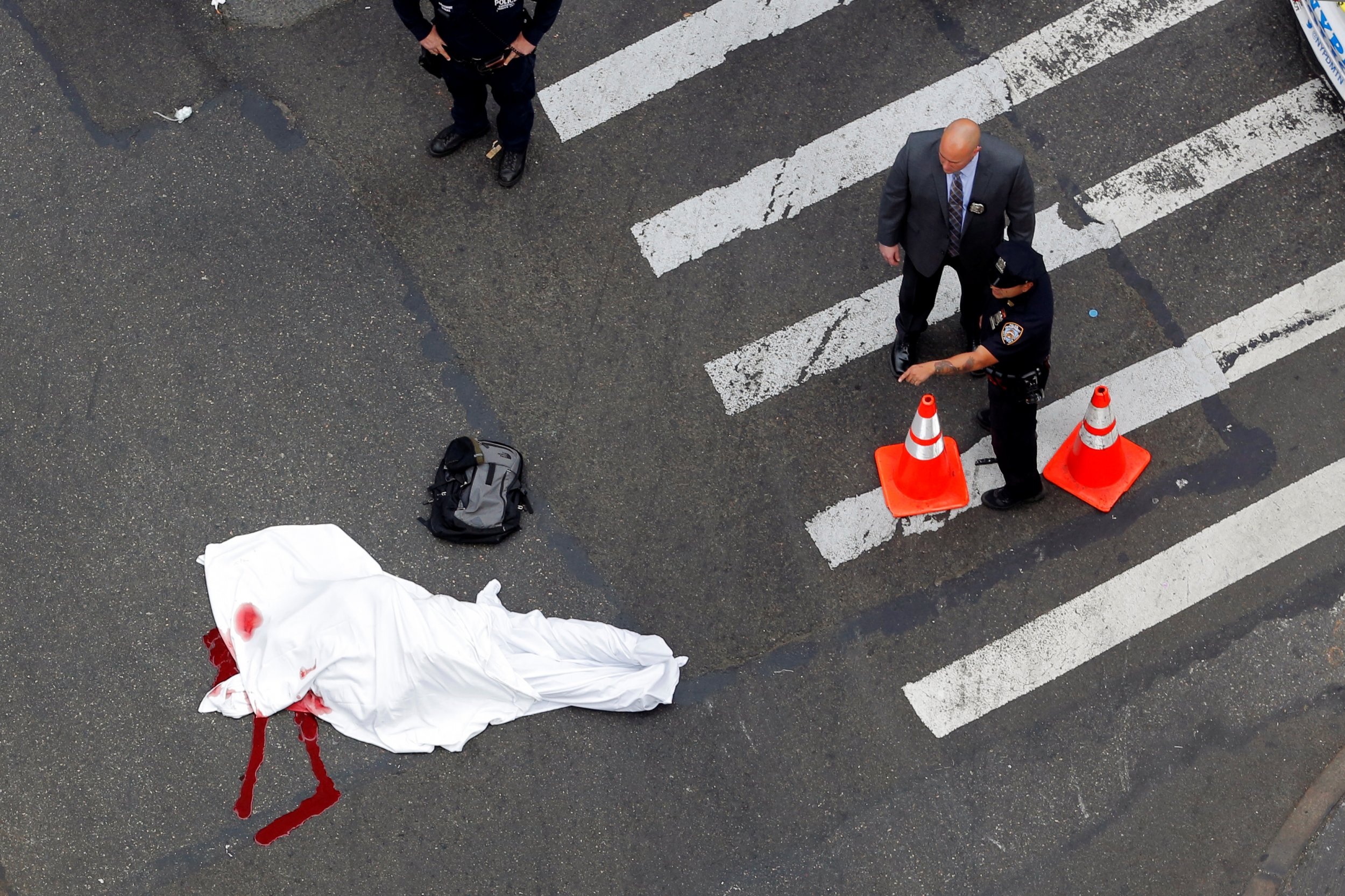 This article first appeared on the American Enterprise Institute site.
While fact-checkers are having a field day with Donald Trump's public statements, they would be wise to update their data on crime.
Most recently, the Pulitzer Prize–winning fact-checker Politifact analyzed Trump's statements on rising crime and found him to be wrong, writing that crime has been falling for decades.
Politifact rated Trump's June 7, 2016, claim that "crime is rising" to be Pants on Fire—its lowest rating.
But there is a big problem with that conclusion: Politifact just stopped looking at data in 2014.
They cite the FBI Uniform Crime Reporting database, which to date has only published final figures through 2014. Preliminary figures for 2015 are public but curiously the fact-checker doesn't cite them—although the data were available in January 2016, well before the post was published.
The FBI's preliminary 2015 figures actually do show crime rising in most categories across the country between 2014 and 2015. Violent crime (i.e. murder, rape, robbery, aggravated assault) is up. For example, the murder rate rose 6.2 percent in 2015, while rape rose 9.6 percent.
So, on its face, Politifact is wrong according to the most recent available aggregate crime data from the FBI. The agency will release its final 2015 data later this year.
But what has been going on even more recently?
We decided to take a look at local agency data for 2016 and compare it to 2014 and 2015 data. In short, overall violent crime in most major U.S. cities, especially homicide, is up substantially since 2014.
Although crime is not up everywhere, the overall trend is that both violent crime and homicides are up in major cities since 2014.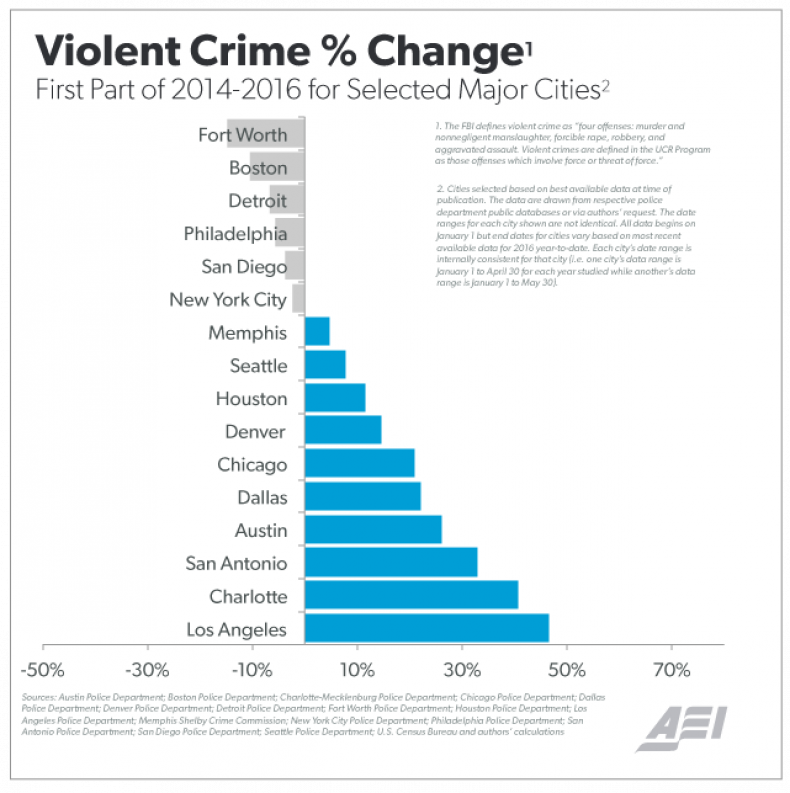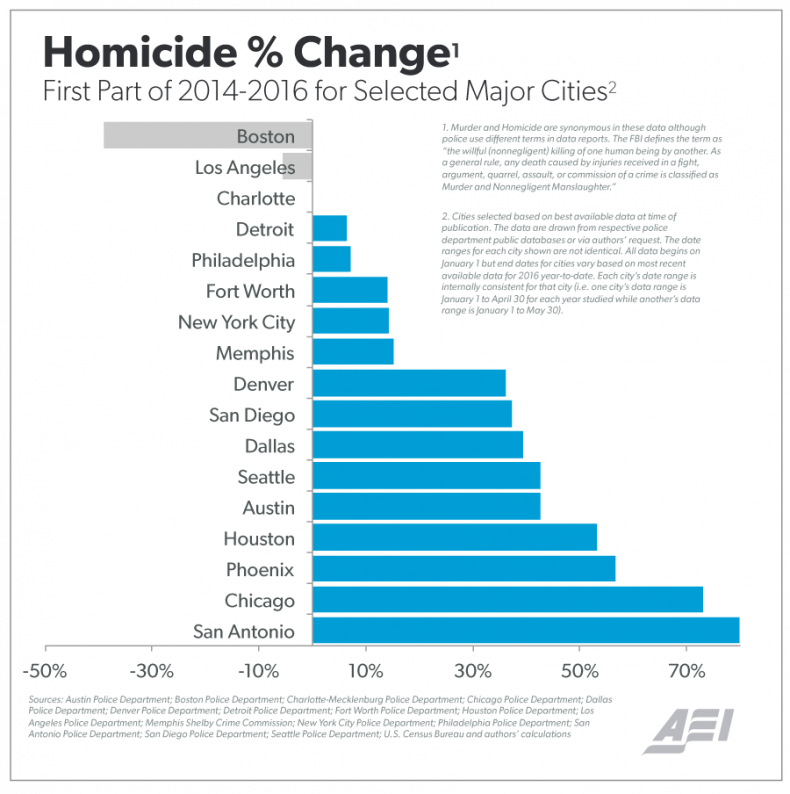 Interestingly enough, the data align with public sentiment, which is a playground for any politician.
According to a March 2016 Gallup survey, 53 percent of Americans "personally worry about crime and violence…a great deal." That's up 14 percent since the question was last asked in 2014 and marks a 15-year high for concern about crime.
Among subgroups polled, those with a high school diploma or less, nonwhites, and those earning less than $30,000 annually are the most likely to cite crime and violence as a worry—70 percent, 68 percent, and 66 percent respectively.
These groups are more likely to live in large major cities like the ones examined in the charts above.
So Trump's right—and people are feeling the crime spike personally—but what's behind the change?
This article was co-authored by Parker Abt.