Is Trump Right Obama Didn't Do Enough About Russian Election Interference?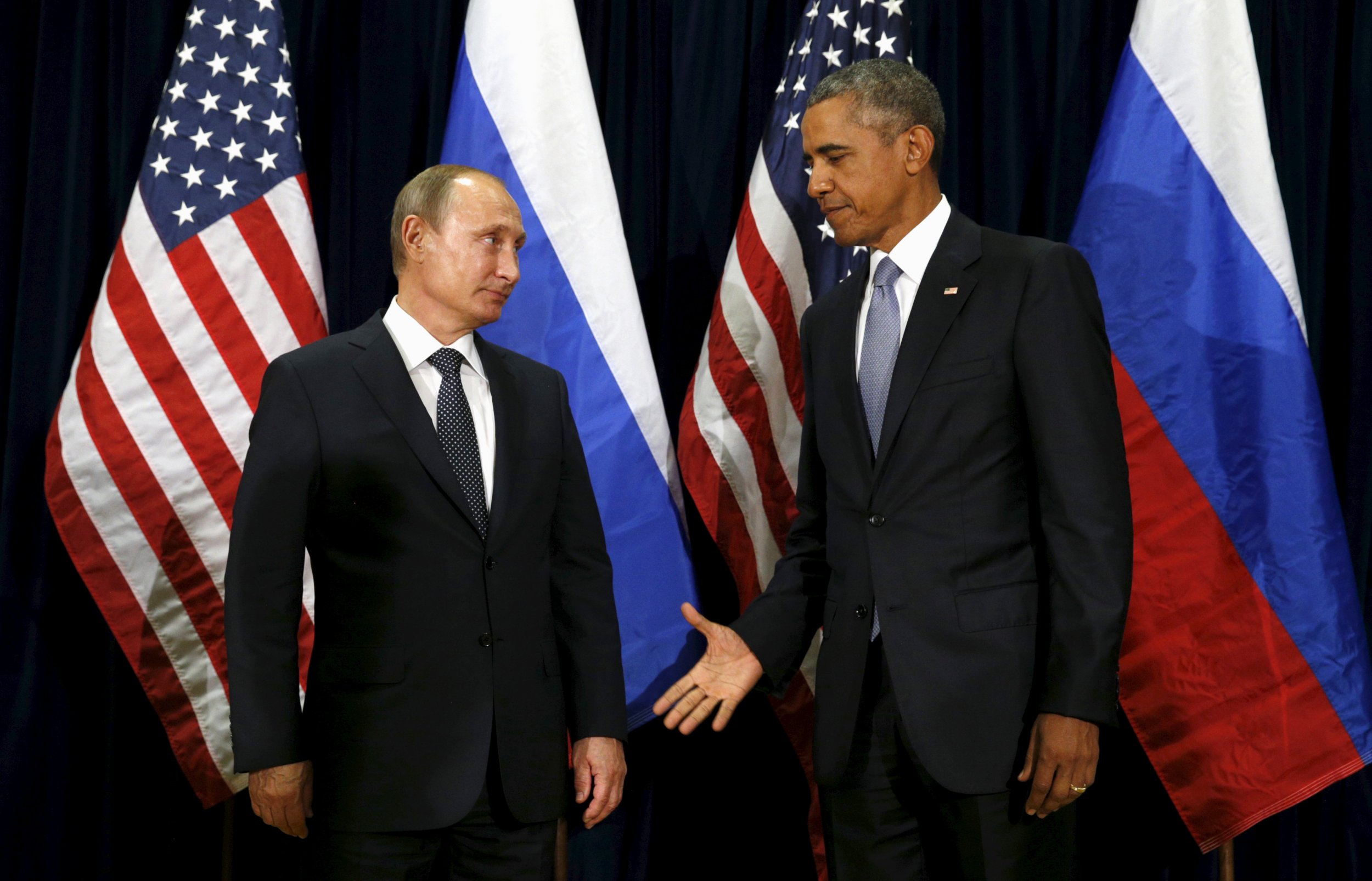 President Donald Trump is attacking his predecessor, former President Barack Obama, for not taking more decisive action against Russia as he became aware of Kremlin attempts to influence the presidential election.
"The reason that President Obama did NOTHING about Russia after being notified by the CIA of meddling is that he expected Clinton would win…and did not want to 'rock the boat.' He didn't 'choke,' he colluded or obstructed, and it did the Dems and Crooked Hillary no good," Trump tweeted on Monday morning.
Trump was apparently referring to a Washington Post report from Friday that described the steps the Obama administration took as it determined Russia was attempting to influence the election.
"It is the hardest thing about my entire time in government to defend," a former senior Obama administration official told the Post. "I feel like we sort of choked."
The president's tweets in recent days have suggested he is starting to believe that Russia did, in fact, attempt to influence the election. Despite the consensus of the intelligence community that the Russians meddled in the election, Trump had long cast doubt, saying in January he thought "it could be others" that interfered in addition to Russia.
While implying Obama should have taken swifter action against Russia, Trump during the campaign called for Russia to "find the 30,000 emails that are missing" and often spoke about the DNC emails published by WikiLeaks.
So, what in fact did Obama do about Russia's attempts to influence the election? Here are four steps he took, as outlined by the Post.
1. Information Gathering
Obama instructed his administration to get a high-confidence assessment from the intelligence community on Russia's efforts, ensure state-run election systems were secure and garner bipartisan support from Congress to condemn Russia and encourage states to accept help from the federal government. But intelligence agencies were slow to support the CIA's conclusion Putin sought to help Trump; state election officials fought against federal efforts to help in elections; and Republican congressional leaders argued against going public with the information. McConnell was skeptical of the intelligence, and other Republicans argued warning the public could help Russia undermine confidence in the election. While the intelligence community eventually reached a consensus, its statement on the issue was overshadowed by the Access Hollywood tape featuring Trump's infamous comments about grabbing women without their permission.
2. Series of Warnings
In August, Obama received an intelligence report that informed him Russian President Vladimir Putin was trying to damage the candidacy of Democratic nominee Hillary Clinton in order to get Republican Donald Trump elected as president. In response, the Obama administration issued a series of warnings to the Russians, which Obama's closest advisers believe "prompted Moscow to abandon any plans of further aggression, such as sabotage of U.S. voting systems," the Post reported. The Obama administration issued at least four warnings to Russian officials, including one directly to Putin from Obama.
3. "Largely Symbolic" Sanctions
After the election, the Obama administration closed two Russian compounds in the U.S. and kicked out of the country 35 Russian diplomats believed to be involved in the election meddling. The administration also added economic sanctions, which have not had as much impact as previous sanctions, such as those imposed in 2014 in response to Russia's actions in Ukraine.
4. Cyberbombs
Obama also ordered a secret program to plant "cyberbombs" in Russia's technological infrastructure. The project was still in the planning stages when Obama left office, but Trump would have to order it to be halted, and sources told the Post they did not believe Trump had stopped it. The effort involves getting "implants" into key Russian networks that are determined to be "important to the adversary and that would cause them pain and discomfort if they were disrupted," a former U.S. official told the Post.
Why didn't he do more?
Two major concerns prevented the Obama administration from taking more aggressive steps, the Post said. First, it was worried responding before the election could lead to an escalation from Moscow that could have included a cyberassault on voting systems leading up to and on Election Day. Secondly, the administration was worried its actions would be perceived as political. "Obama officials feared providing fuel to such claims, playing into Russia's efforts to discredit the outcome and potentially contaminating the expected Clinton triumph," the Post reported.
What has Trump done since taking office?
As almost any action against Russia by the Trump administration would be highly classified, it's difficult to determine definitively what, if anything, the Trump administration has done covertly. But considering Trump has cast doubt on the idea of Russian interference and has not announced anything publicly, it is possible no major steps have been taken. Trump also suggested he was open to lifting sanctions on Russia before taking office.
The Senate overwhelmingly passed a bipartisan bill adding new sanctions to Russia and limiting Trump's ability to lift them without congressional approval. The White House is attempting to convince House Republicans to weaken the bill, saying it usurps the president's authority, as The New York Times reported.