Trump Ripped 'Stupid' Aides in Phone Call With Putin: Report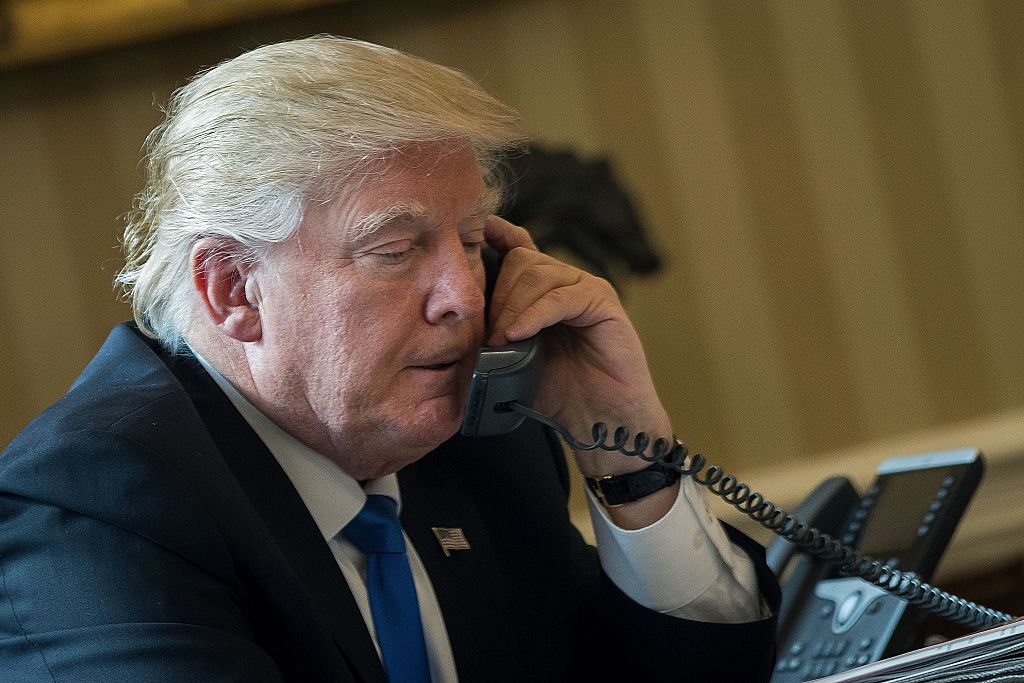 President Donald Trump dismissed aides as "stupid" in a telephone call with Vladimir Putin in which he ignored their advice and congratulated the Russian president on his controversial re-election win.
Citing a source with direct knowledge of the March phone call, The New York Times reported that Putin had lamented that some of Trump's aides had tried to stop the phone call happening.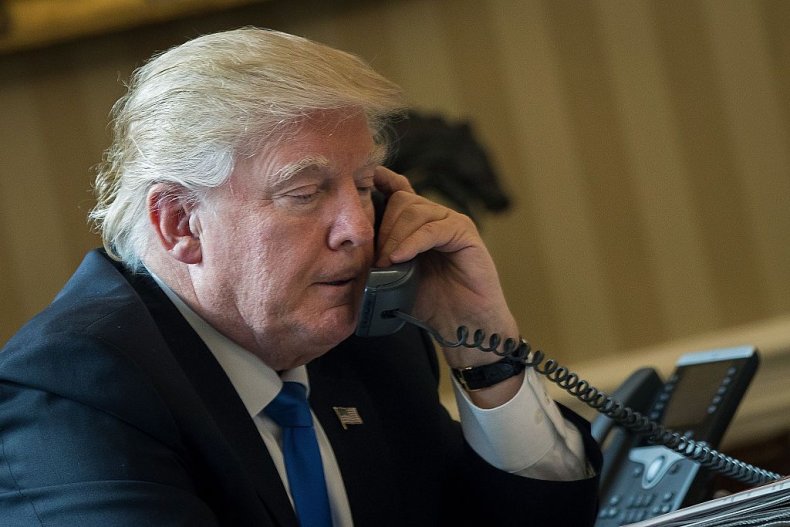 "Those are stupid people; you shouldn't listen to them," Trump responded, according to the report.
The call came shortly after Putin won election for his second consecutive, and fourth overall, term as Russian president.
International monitors had said the election was rife with fraud and intimidation, and aides had advised the president not to congratulate Putin on the victory.
The White House has not responded to a request for comment on the report.
Trump's relationship with the Russian leader has come under close scrutiny, amid Special Counsel Robert Mueller's investigation into alleged collusion between Trump aides and Russia during the 2016 presidential election campaign.
Last week the Washington Post, citing U.S. sources with knowledge of the matter, said that in calls with Trump, Putin echoed the president and accused the "fake news" media and a "deep state" of hostile U.S. security officials of attempting to undermine their relationship.
The president had repeatedly called for closer ties between the U.S. and Russia, and at last month's G7 summit in Canada suggested that Russia should be re-admitted to the organization, which had expelled it following Moscow's 2014 annexation of Crimea.
After meeting NATO leaders in Brussels this week, Trump will fly to Helsinki, for his first tête-à-tête with the Russian president.
European officials have expressed concern that the summit could drive further divisions between the the U.S. and its European allies, which regard Russia as their chief security threat. German lawmakers and security experts fret that Trump could take decisions with Putin at their meeting without consulting his NATO allies.
Asked in June if the United States would recognize Crimea as part of Russia, Trump said: "We're going to have to see." A White House spokesman later stressed Washington would not recognize the Crimea annexation.
The two leaders have met twice before on the sidelines of international gatherings and spoken at least eight times by phone. They have also made positive comments about each other, with Putin lauding Trump's handling of the U.S. economy.