Trump Targets RNC After South Carolina Debate and Cruz Attacks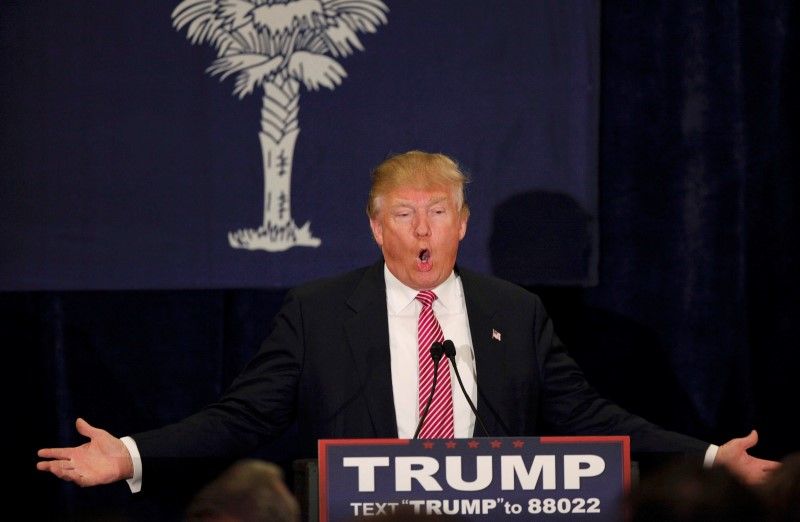 Donald Trump has once again targeted the Republican National Committee (RNC), saying on Monday that the GOP is not upholding its promise to stay neutral during the presidential primaries.
Speaking at a town hall about Saturday night's Republican debate, during which he was booed by the audience several times, the GOP presidential front runner said that "the whole room was made up of special interests and donors, which is a disgrace from the RNC." Speaking from a Mount Pleasant hotel during a South Carolina campaign stop, Trump added that "the RNC better get its act together. You know, I signed a pledge, but the pledge isn't being honored by them."
"I signed a pledge, but it's a double-edged pledge," Trump said. "And as far as I'm concerned, they're in default of their pledge when they do that."
The pledge with the GOP Trump referred to was one he announced he signed in September preventing him from running as a third party candidate and splitting the Republican vote. The GOP didn't offer the mogul anything in exchange for signing the pledge, although the he did say at the time that he could "see no circumstances under which I would tear up that pledge."
Audience members booed and heckled Trump during the debate, particularly for his repeated jabs at Texas Senator Ted Cruz, who he called "the single biggest liar" who is "probably worse than Jeb Bush." Cruz, whom Trump took to task for his characterization of the businessman's stance on gun control, is his main rival in the upcoming South Carolina primary, which will be held on Saturday.
On Saturday Trump also spent portions of the debate criticizing former president George W. Bush, who has recently been drafted in to campaign on behalf of his brother, Jeb. Trump noted that the 9/11 attacks happened under Bush's presidency, and said that the former president lied to the American public about Saddam Hussein having weapons of mass destruction—and said his impeachment would have been a good idea.
Despite both Jeb Bush and Florida Senator Marco Rubio chiming in to say that Bush kept the country safe, Trump plowed on. "I lost hundreds of friends. The World Trade Center came down during the reign of George Bush," Trump said. "He kept us safe? That is not safe."
Cruz responded on Monday, saying Trump's statement that George W. Bush's should have been impeached is "an extreme and radical position."
"Well, under the constitution, you do not impeach a president for a mistake. The constitutional standard for impeachment is high crimes and misdemeanors," Cruz said while speaking with the media in South Carolina.
Trump won the Republican New Hampshire primary last week, while Vermont Senator Bernie Sanders took the Democratic victory.