Trump Slams Romney By Joking GOP Chair Should Drop Her Uncle's Name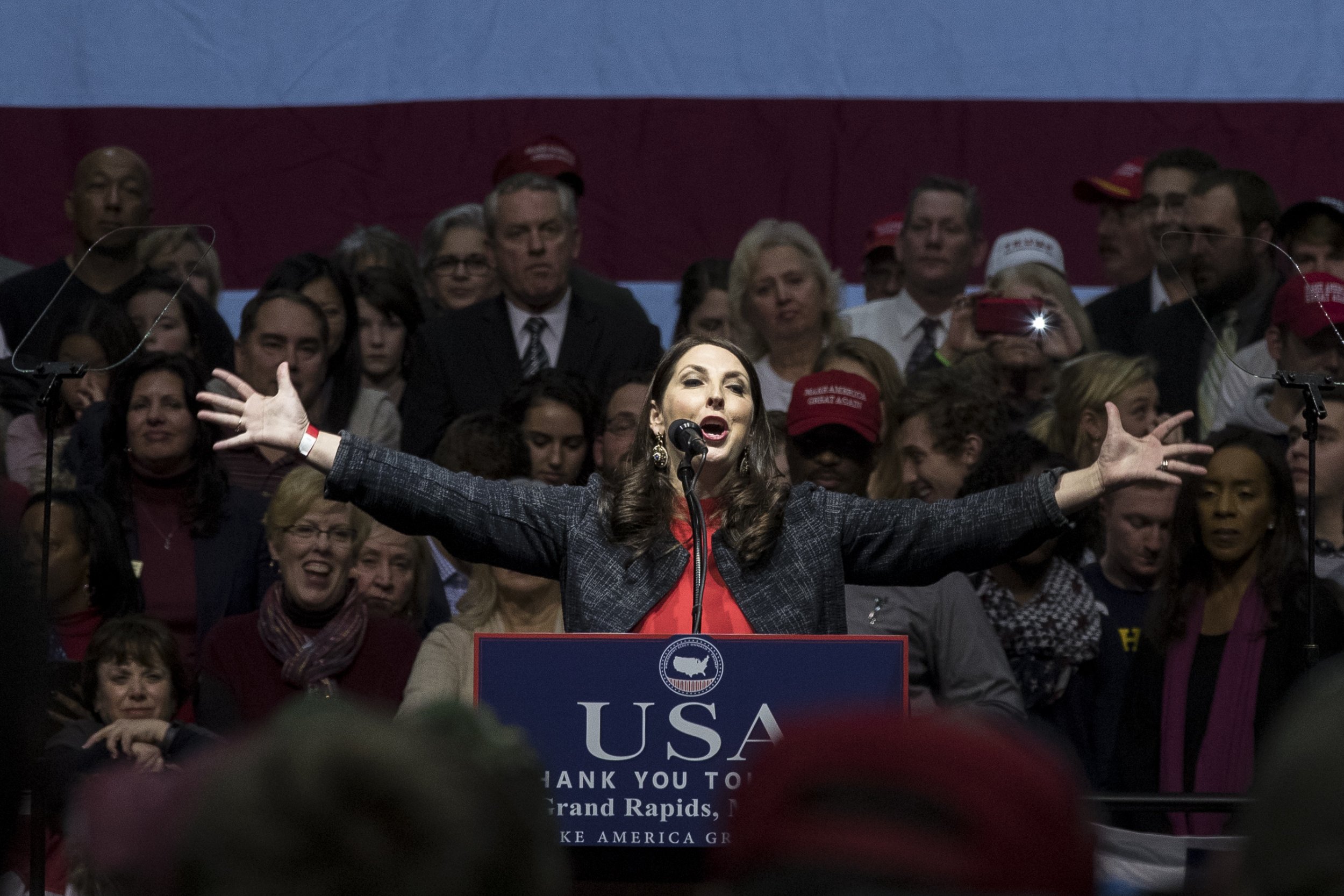 The chair of the Republican National Committee and niece to Mitt Romney reportedly stopped using her surname in order to show President Donald Trump where her allegiance lies.
Trump quipped that Ronna Romney McDaniel should drop the "Romney" from her name and she evidently complied, according to The New York Times profile of her published Saturday.
Her uncle, the former Massachusetts governor and 2012 presidential candidate, has long been a vocal critic of Trump and McDaniel evidently wanted to make sure the president knew where she stood.
McDaniel, who Trump tapped as party chair in December 2016, making her the second woman to hold the powerful position, is in the middle of trying to keep the Republicans in charge of both chambers of Congress and from further fracturing within after Trump's ascendence.
Newsweek subscription offers >
She originally helped Trump claim her home state of Michigan in 2016, one of the key states that eventually handed Trump the White House.
"You know the job you're signing up for," McDaniel told The Times in reference to how a party chair must follow the president.
Now McDaniel will face the critical 2018 midterm elections in less than 10 months, including the race for Utah's soon-to-be vacant spot in the U.S. Senate.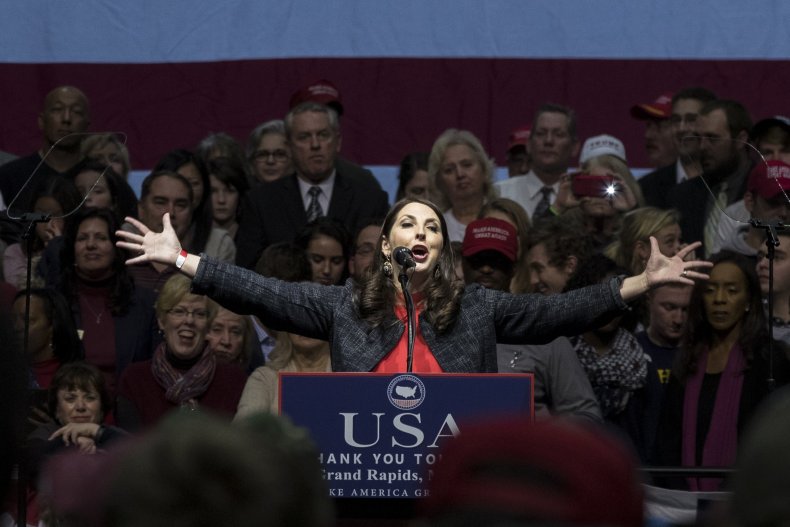 Newsweek subscription offers >
The longest-serving member of the Senate, Orrin Hatch, 83, announced earlier this month he would not seek another term despite Trump reportedly lobbying him to run.
Romney is viewed as a potential candidate who could handily win the state, given his stature within the party and Mormon faith.
But Trump, who took the Oval Office by bucking establishment Republicans like Romney, has faced Romney's wrath before and has never been one to forget when someone's derided or criticized him.
Romney previously said Trump's characterization of Mexicans as "rapists" had hurt the party and even flatly stated Trump was unfit to hold the country's highest office.
"Mr. Trump is directing our anger for less than noble purposes," Romney in March 2016 during a speech in Salt Lake City. "This is the very brand of anger that has led other nations into the abyss."
Trump would later take the same stage hours after Romney with some incendiary remarks.
"He was begging for my endorsement. I could have said, 'Mitt, drop to your knees.' He would've dropped to his knees,'" Trump said in reference to his endorsement of Romney in 2012 against Barack Obama.
Trump Slams Romney By Joking GOP Chair Should Drop Her Uncle's Name | U.S.