Trump Routinely Ripped Up Important Documents—These White House Staffers Had to Tape Them Back Together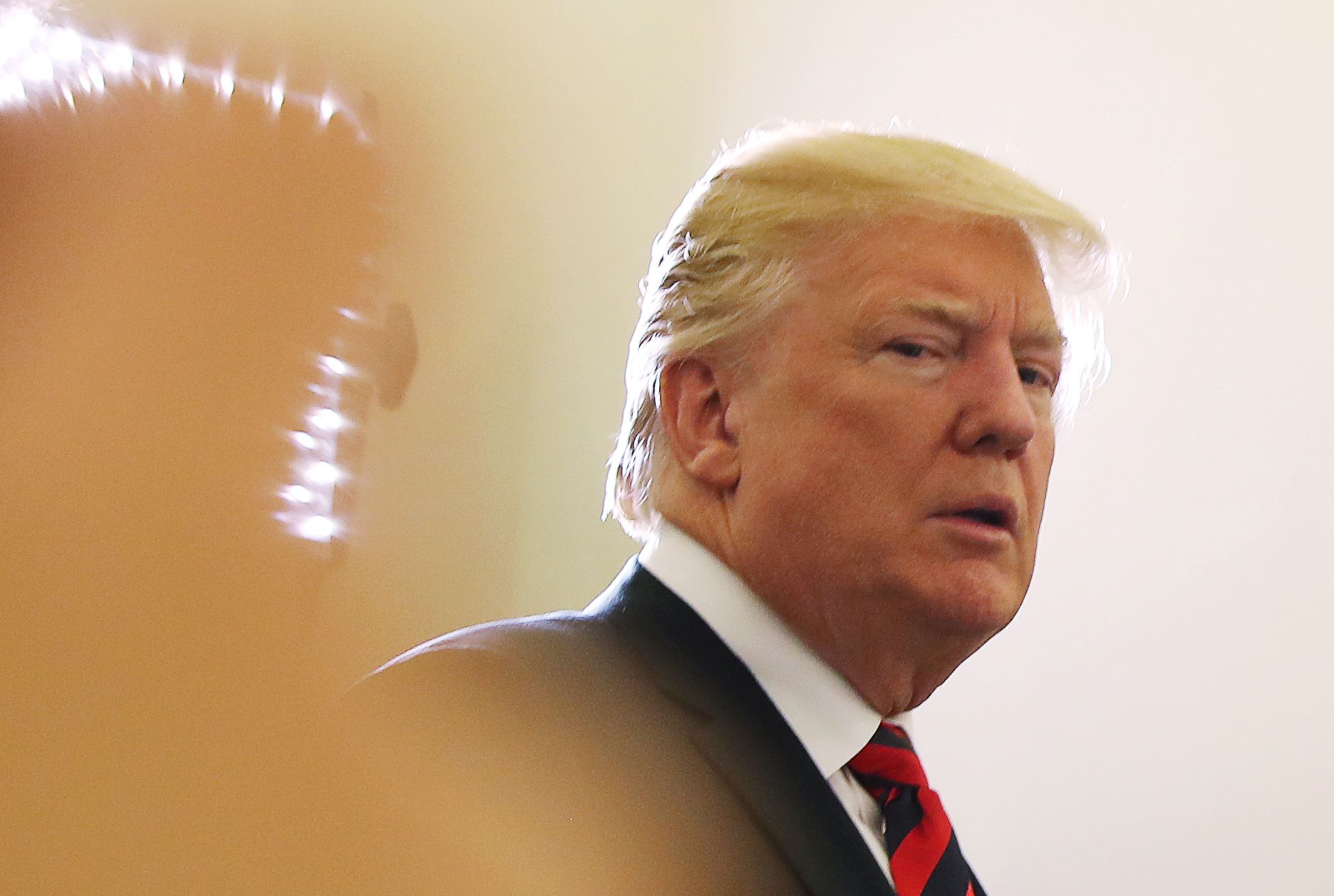 President Donald Trump ripped apart documents that needed to be preserved so often the White House had administration employees whose jobs were to glue them back together again.
Solomon Lartey, 54, and Reginald Young Jr., 48, told Politico that after the Trump administration came to power their jobs quickly became piecing and Scotch-taping pieces of hand-shredded paper together for the National Archives.
According to the Presidential Records Act, the White House is required to keep and log all records that the president touches for historical purposes. However, Trump could not be deterred from tearing apart papers and throwing the pieces into the bin after he had finished with them, or worse, onto the floor.
Lartey revealed that he and other staffers were required to collect the thrown-out pieces of paper and take them next door to the old Executive Office Building where they would be taped back to one page again. "[It was] like a jigsaw puzzle," he said. "We got Scotch tape, the clear kind…You found pieces and taped them back together and then you gave it back to the supervisor."
Inside the White House, the records management analysts reportedly both made over $60,000 per annum. However, earlier this year the two staffers said they were abruptly fired without being given a reason, and they are still seeking an explanation.
Lartey told Politico that the documents they had to piece back together included memos, letters and sometimes even newspaper clippings. "I had a letter from [Chuck] Schumer—he tore it up," he said. "It was the craziest thing ever. He ripped papers into tiny pieces."
Lartey and Young Jr. both admitted that they had never been given such a bizarre task in all their years serving in office.
"We had to endure this under the Trump administration," Young Jr. said. "I'm looking at my director, and saying, 'Are you guys serious?' We're making more than $60,000 a year, we need to be doing far more important things than this. It felt like the lowest form of work you can take on without having to empty the trash cans."
Lisa Brown, former President Barack Obama's first staff secretary, recalls the Obama administration enforcing a structured paperwork process, a system that sounds miles apart to Trump's, as described by Lartey and Young Jr. "All of the official paper that went into [the Oval Office], came back out again, to the best of my knowledge," Brown told Politico. "I never remember the president throwing any official paper away."
"[All paper going to Obama] would go in a folder with labels—one color for decision memos, for example, and another one for letters. Documents would go out to the president and then come back to the staff secretary's office in the same folder for distribution and handling. It was a really structured process."