Donald Trump Leads Marco Rubio by 16 Points in Florida: Quinnipiac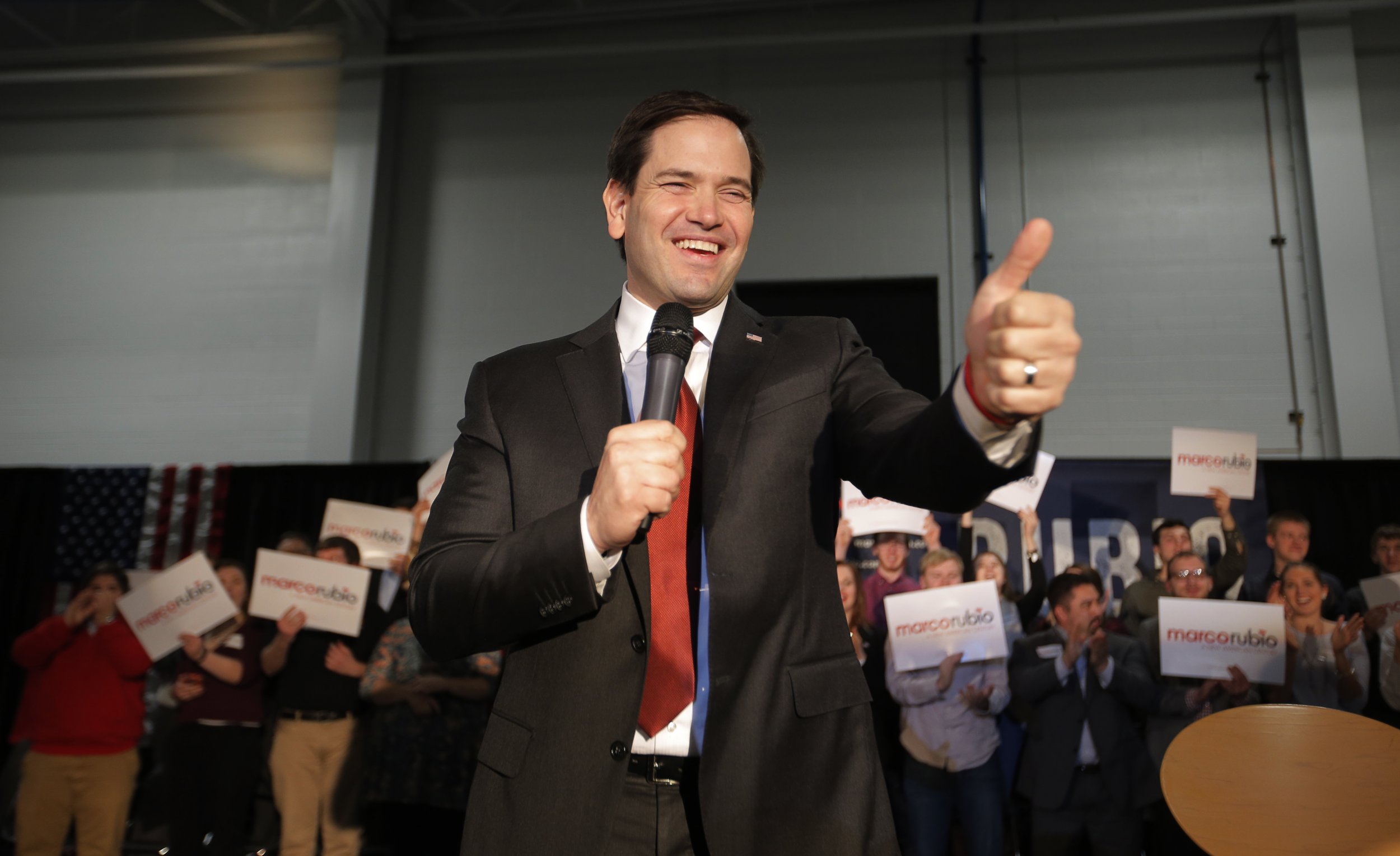 In yet another dismal portent for the Republican establishment, Donald Trump is walloping establishment favorite Marco Rubio in his own home state, according to a new Quinnipiac University poll.
The New York real estate mogul leads the Florida senator 44-28 in the Sunshine State, pollsters found. To make things worse for Rubio, the Florida Republican Party uses a winner-take-all system for its 99 delegates, meaning that even if Rubio were to scoop up a projected 28 percent of the vote, he would receive zero delegates to Trump's 99.
Rubio's attempt to gain the nomination relies on the so-called Republican establishment lining up behind him. Without their support, there seems to be little chance that Rubio can overcome Trump's fervently populist appeal. But, with other establishment-friendly candidates such as Ohio Governor John Kasich leaching support, Rubio has had a tough time putting together a coalition.
With former Florida Governor Jeb Bush dropping out of the race last week, conventional wisdom said his supporters would back Rubio, but that wasn't the case in Nevada. Surprisingly, it seems that many of Bush's supporters went on to back Trump. And a poll conducted by MSNBC showed that, while 19 percent of Bush supporters would pick Rubio as their second choice, a not-insubstantial number, 11 percent, would choose Trump.
All of which is bad news for Marco Rubio. He must win Florida if he is to become his party's nominee. As the contest drags on, more and more delegates will be awarded on a winner-take-all basis. After March 1, 52 percent of remaining delegates will be awarded in this way, which means that Rubio could erase an early Trump lead if he can pull out wins in states like Florida, where Trump's blue-collar populism is less prevalent. But he has to win, which, so far, Marco Rubio has shown an inability to do.