Trump Is Running His Administration Like 'The Apprentice'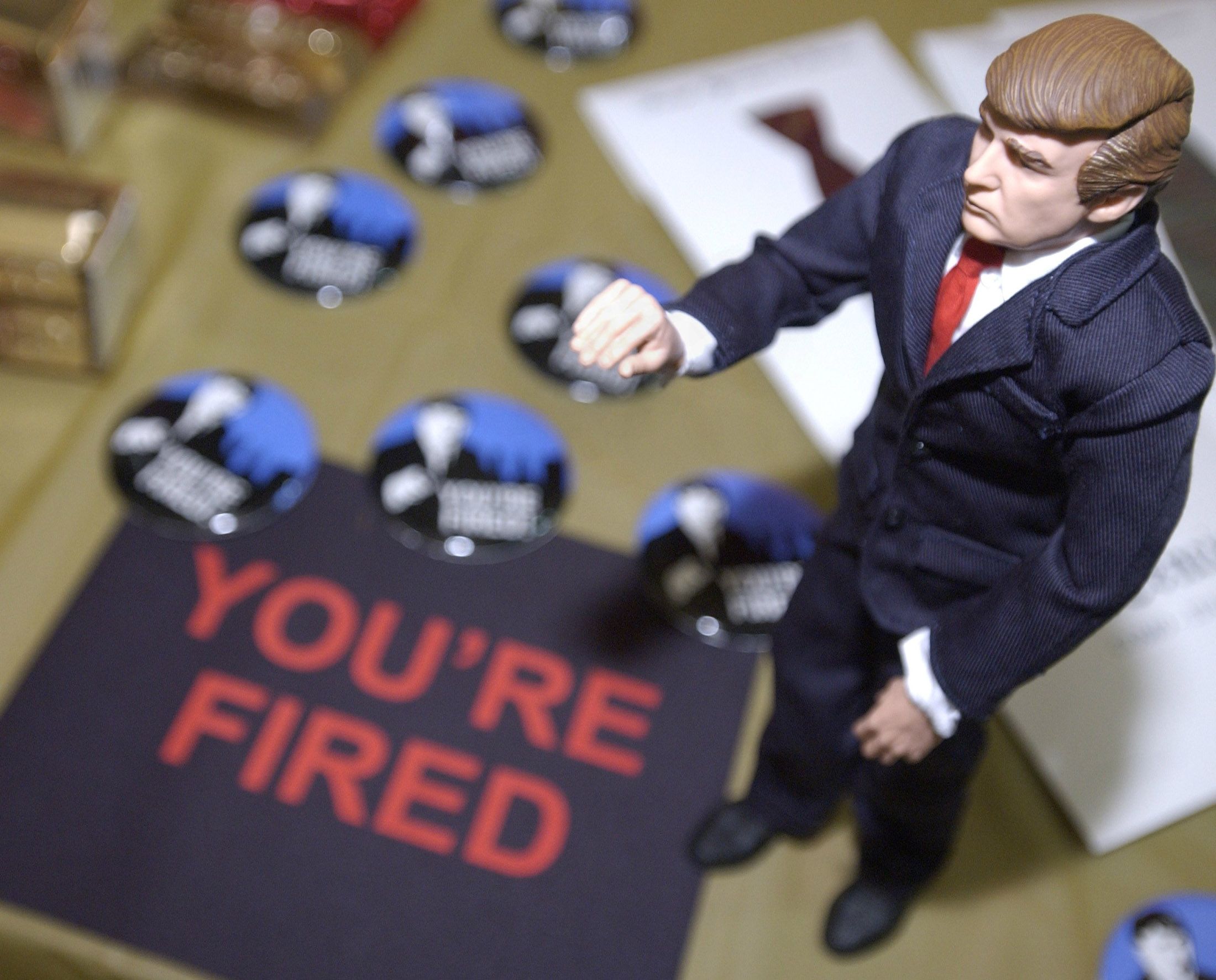 This article first appeared on the American Enterprise Institute site.
Rewatching reruns of The Apprentice, one can unmistakably draw parallels between the show and the president-elect's so-far media-saturated transition to the presidency.
Both the 24-hour news cycle and Trump himself (through his voracious tweeting and stage settings at different Trump-branded properties) certainly enjoy and revel in the "reality TV" arena. With his own popularity ratings rising, the American public is finding it more and more seductive.
His governance on the surface is pure cinematography. The star-studded secretary of state contest of friends and rivals (and surprising new additions) has dominated the media cycle. His advisers' public comments on Mitt Romney both add to the spectacle itself and reveal a deep tug-of-war going on between the different personalities around the president-elect.
This process bears striking resemblance to the rough and tumble public deliberative process that Trump displayed over multiple seasons of The Apprentice where strong egos were inflated and dashed in turn.
Alliances were formed and broken. No one ever fully knew where he stood. The unpredictability added to the theatrics of the show, but Trump showed that when a decision had to be made, he could decisively make it.
Related: Donald Trump's alleged sexism on 'Apprentice' detailed
For all the strong personalities Mr. Trump has surrounded himself over the years, the incoming president cannot be accused of insularity, like the present office holder. Trump's unveiling of his national security team so far—including Mike Flynn, James Mattis, John Kelly, K.T. McFarland—reveals a team of experienced, capable and battle-tested professionals who by no means are light on experience.
He's also shown his willingness and comfort to surround himself with strong personalities who will likely clash and vigorously compete. This is markedly in contrast to President Obama's National Security Council, which is known more for youthful experience and devotion to Obama.
Trump enjoys the contest of ideas with him at the center of the stage as a decider and deal-maker more than an oracle. Nonprofessorial in approach, the president-elect is comfortable changing his mind and siding with those winning the argument. It's not surprising, then, that the visitors to Trump Tower in Manhattan are so diverse in opinion and equally, why he's not as bound to the rhetorical promises of the campaign.
Mr. Trump, similar to George W. Bush and Barack Obama, deeply prizes loyalty. The president-elect may bring rivals into the inner circle, but he relies on capable executioners with whom he works well and who are loyal to him.
Trump may not always be loyal to their ideas, but he has shown far that he trusts the intuition of his closest advisers. As The Apprentice has shown, Trump is deeply practical and will not always keep people he trusts in the same positions in his organization if they aren't performing well.
His presidency on the surface looks to be more knife fight than a well-oiled machine as multiple power-centers formally and informally around the president compete for his favor. This could devolve into a circus instead of a workable team, but one cannot discount how mission-orientated the president-elect is.
Trump wants results and has chosen capable executioners he can delegate to but also individuals who will vigorously participate in policy debates within his administration. As The Apprentice showed, Trump is willing as well to give contestants who the show's audience may not initially hold in high regard a chance to prove their merits. He's equally willing to fire people who don't perform well.
Andrew J. Bowen is a visiting scholar at the American Enterprise Institute.
Read more from Newsweek.com:
- Donald Trump fired me for 'locker room talk' says 'Apprentice' star
- A people's history of Trump's business busts