Key Trump-Russia Dossier Source Cultivated Ties With Campaign Aide Who Pleaded Guilty in Mueller Probe: Report
George Papadopoulos, the young Trump campaign aide who pleaded guilty to lying to the FBI about his contact with Russians, was cultivated for months by a Belorussian-born businessman who has alleged ties to Kremlin insiders, according to a new report released on Thursday.
Sergei Millian is reportedly Source D in the famous Steele dossier, a report compiled by former British intelligence officer Christopher Steele that alleged that Russia had been cultivating President Donald Trump for years. Millian offered Papadopoulos a consulting contract to work for a Russian whose identity is unknown, The Washington Post reported Thursday, but the young foreign policy adviser says he rejected the offer.
The connection between Papadopoulos and Millian, and the businessman's efforts to put the relatively inexperienced and eager foreign policy adviser in touch with Belorussians and Russians in the U.S., is another example of the numerous contacts between the Trump campaign and Russia.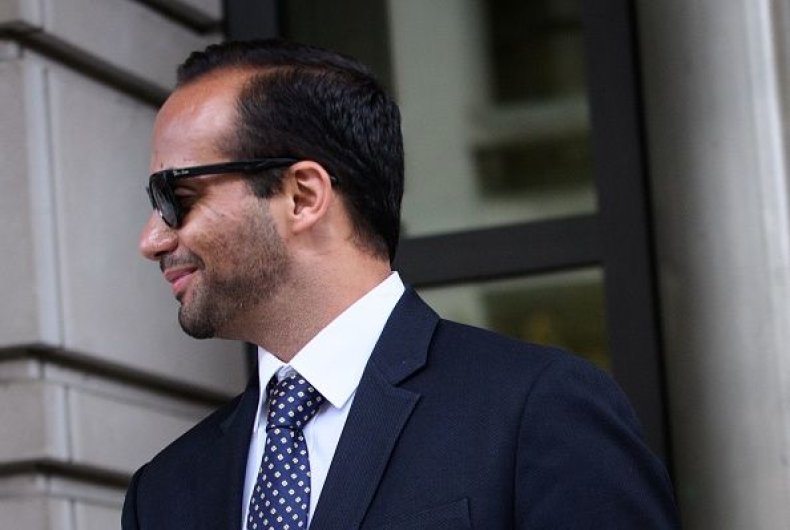 Special counsel Robert Mueller is currently investigating whether members of the Trump campaign colluded with the Russian government to influence the outcome of the 2016 presidential race. U.S. intelligence agencies have established that Russia launched a well-organized and well-financed propaganda campaign to divide Americans and discourage Democratic voters from going to the polls. The ongoing investigation has revealed numerous occasions when Trump campaign associates were in contact with Russians and attempted to hide these connections.
Millian, who is now an American citizen, has claimed that he once sold units at a Trump property in Florida to Russian buyers. He allegedly speaks five languages and arrived in the U.S. in the 1990s.
"He met Trump in 2007 in Crocus," explains Olga Lautman, an investigative reporter who tracks the ties between Russia and Trump's associates. The real estate deals in Florida were allegedly brokered in 2008.
Crocus is an annual exposition held in Russia for millionaires to show off their wares. Trump allegedly attended the event to promote his brand of Trump vodka.
During the 2016 campaign, Millian told ABC News that he had met both Trump and Cohen in 2008.
"Trump's team, they realized that we have lots of connection with Russian investors. And they noticed that we bring a lot of investors from Russia," Millian told ABC News at the time. "And they needed my assistance, yes, to sell properties and sell some of the assets to Russian investors."
Millian has also been linked to Oleg Deripaska, a Russian aluminum magnate who is a close ally of Russian President Vladimir Putin. In 2016, the two men were spotted together at the St. Petersburg Economic Forum, an event attended by many high-level Russian officials and businessmen. President Trump's longtime lawyer Michael Cohen was also invited to attend the forum that year to discuss the possibility of developing a Trump Tower real estate project in Moscow. He allegedly turned down the offer because it would have interfered with the timing of the Republican National Convention.
Millian has denied that he was a source for the Steele dossier, and many believe that he provided information for the report unwittingly. Last year, House Democrats issued a report claiming that Millian had refused to testify before Congress unless he received immunity. Investigators have tried to locate him without success.
During his testimony before Congress, Glenn Simpson, the founder of the company Fusion GPS that commissioned the Steele dossier, claimed that Millian had worked for Rossotrudnichestvo, a cultural organization run by Russia's foreign ministry.
The Steele dossier, much of which remains unverified, claimed that Rossotrudnichestvo's office in Prague was used as the meeting place for Michael Cohen to meet Russian officials in 2016. Cohen has denied that he was ever in Prague that year. He is now cooperating with the special counsel's office and is due to testify before Congress at the end of February.