The Case Against Donald Trump: Aide Keith Schiller on Witness List for House's Russia Investigation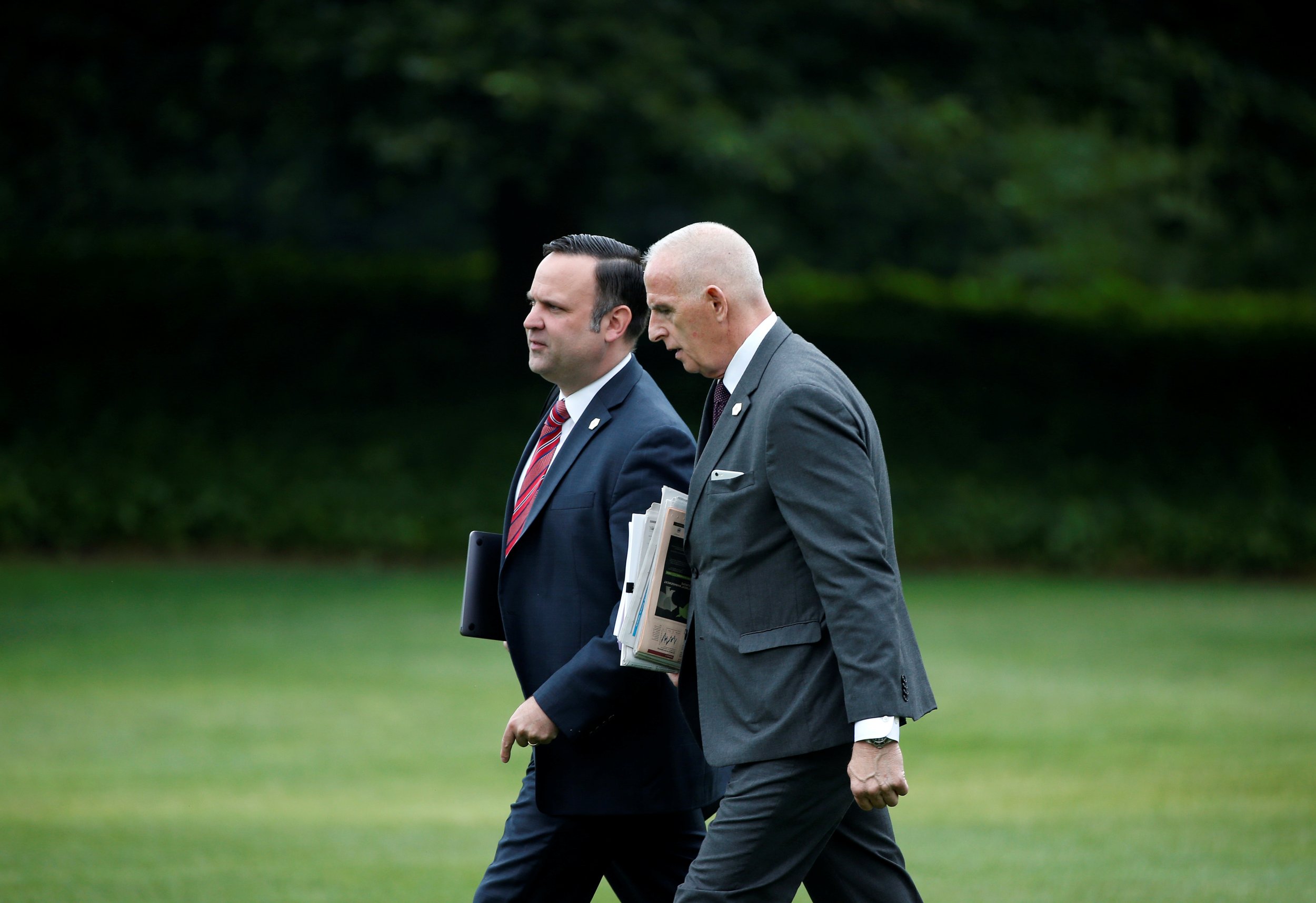 Longtime bodyguard turned White House senior aide Keith Schiller popped up Thursday as on the House Intelligence Committee's witness wish list for its investigation into Russia's meddling in last year's presidential election, ABC News reported.
The former New York City police officer, who hand-delivered former FBI Director James Comey's dismissal letter to the law enforcement agency's main headquarters in Washington last month, was also previously the head of security for President Donald Trump's titular global company. He now could find himself embroiled in one of the more contentious investigations of recent memory.
Schiller's addition to the list follows another week of steady Trump-Russia press coverage and allegations, with many focusing on what former President Barack Obama did and didn't do to stop Russia's hacking efforts.
Trump, too, has kept the story in headlines with his continued refusal to accept the intelligence community's assertion that Russia interfered. CNN reported Wednesday that NSA Director Mike Rogers was frustrated over how he's failed to convince Trump on Russia.
Still, even as the probes continue six months in the president's first year in office, Schiller, the White House director of Oval Office operations, is just one of the high-profile names directly associated with Trump's former campaign to find themselves under the House committee's scrutiny.
Here's a list of potential witnesses, all of whom have reportedly agreed to speak and work with the committee on the investigation, and vehemently denied any sort of alleged collusion with Russia. ABC News also reported that the list could expand, as other White House aides stated they expect to get word from Congress or Special Counsel Robert Mueller.
Roger Stone
A longtime conservative political operative, Stone has often been labeled a provocateur. But the committee's interest in him lies in his admitted contact with hacker Guccifer 2.0. The hacker is believed to have ties to Russia, and his Twitter account leaked stolen Democratic Party emails. Stone said in March that he had "exchanges" with Guccifer during last year's campaign. He has long said he is open to speaking with the committee, and is expected to do so sometime next month.
Michael Flynn
The former general and national security advisor has been under intense scrutiny ever since he was forced to resign in February for what the White House said was misleading Vice President Mike Pence about his conversations with Russian Ambassador Sergey Kislyak. Prior to Trump's inauguration. Flynn is alleged to have spoken to the ambassador about sanctions against Russia put in place by Obama following Russia's annexation of Crimea from Ukraine in 2014. Flynn's receipt of payments while serving as a political consultant in Turkey and his alleged failure to register his work with the U.S. government have also led to suspicions.
Jared Kushner
The president's son-in-law has drawn the interest of investigators because of his meetings with Kislyak, and due to his finances. Kushner had met with Kislyak during the Trump team's transition to the White House, and some of the talks were undisclosed, Reuters reported last month. And Kislyak also reportedly told Moscow officials in December that Kushner wanted to set up a diplomatic backchannel, according to The Washington Post.
Paul Manafort
Formerly the head of Trump's campaign, Manafort resigned after The New York Times reported in August on the existence of a ledger that detailed $12.7 million in undisclosed cash payments made to the political consultant for work with former Ukrainian President Viktor Yanukovych, who was viewed as being pro-Russia. The Associated Press later confirmed the payments totaled at least $1.2 million.