Trump-Russia Collusion 'Would've Been Leaked' Months Ago If There Was Evidence, House Republican Ron DeSantis Says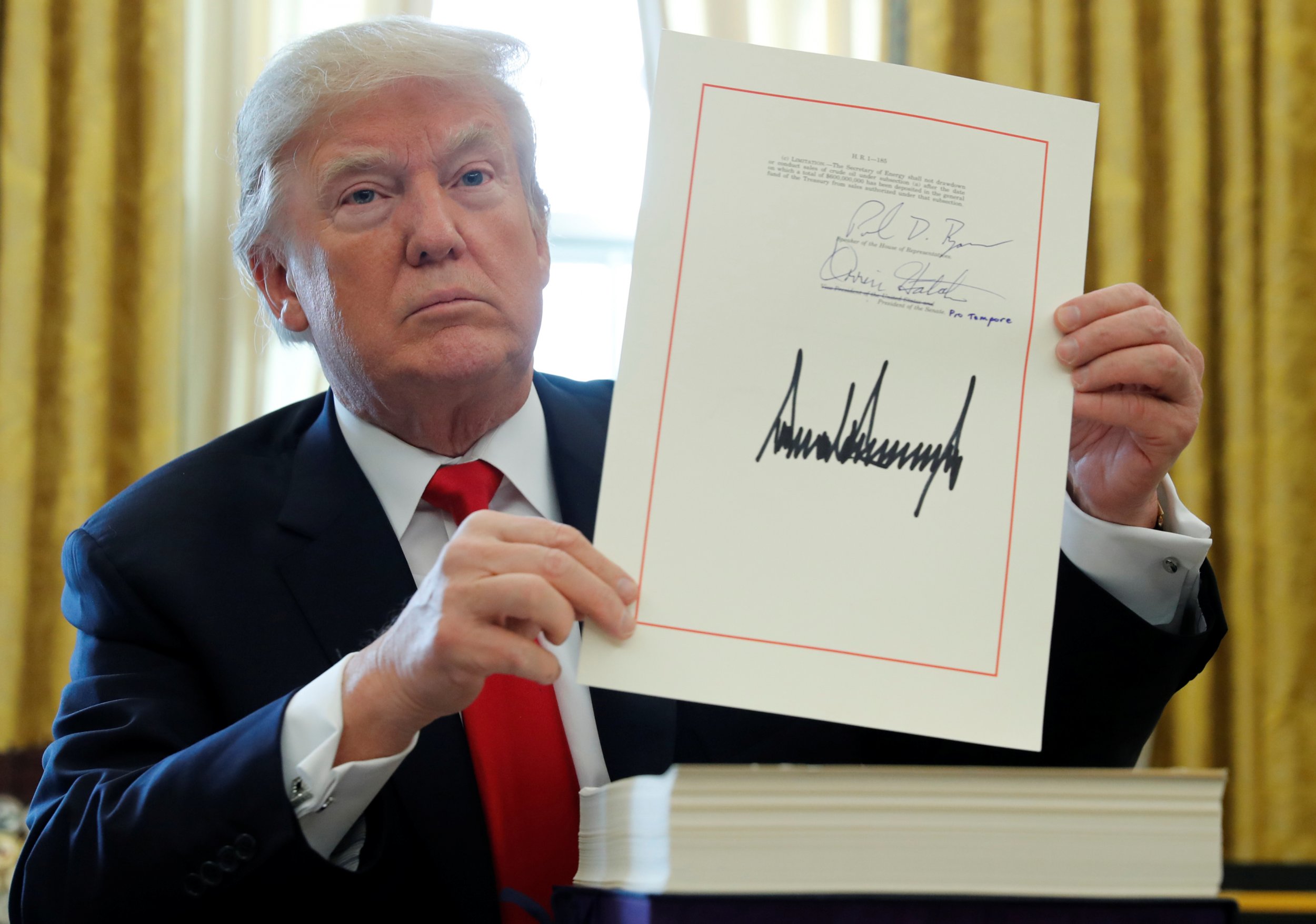 Any evidence of collusion between the Trump campaign and the Russian government would have gotten out to the media months ago if it existed, a Republican member of the House Judiciary Committee said Sunday.
"If there was any evidence of collusion, that would've been leaked months and months ago," Representative Ron DeSantis of Florida said on Fox News. "You can bet your bottom dollar on that."
DeSantis, a congressman who has been personally praised by President Donald Trump, suggested that investigators looking into the Trump campaign have been more eager to leak classified developments in the case to the media than to share them with Congress.
The lack of a bombshell definitively proving collusion, he said, indicates that there will not be any.
"There has not been evidence of collusion. And one of the data points that best supports that is I think if there was evidence of that, I think the press would've gotten it by now," Desantis said.
DeSantis also said that the FBI and Justice Department would have until next week to turn over documents related to the notorious dossier alleging collusion between Trump and Russia, or else Congress would find new measures to get the papers.
DeSantis, who is believed to be mounting a run for Florida governor, has been an outspoken critic of the investigations into the Trump campaign's suspected Russia ties, while also courting the favor of the president himself. Trump tweeted last week, "Congressman Ron DeSantis is a brilliant young leader, Yale and then Harvard Law, who would make a GREAT Governor of Florida. He loves our Country and is a true FIGHTER!" Trump even praised DeSantis years before running for president, tweeting in March 2012, "Ron DeSantis, Iraq vet, Navy hero, bronze star, Yale, Harvard Law, running for Congress in Fla. Very impressive."
Press leaks have been constant during Special Counsel Robert Mueller's investigation into the Trump campaign, with many major developments in the case making their way into the media before being officially announced. Most recently, The New York Times revealed that former Trump campaign foreign policy adviser George Papadopoulos drunkenly boasted to Australia's top diplomat in May 2016 that Russia had dirt on Democratic candidate Hillary Clinton. Papadopoulos' remarks were reportedly a major factor in setting off the investigation into the Trump campaign, rather than the dossier, which Trump has blamed for causing the investigation.
Papadopoulos pleaded guilty to lying to the FBI about Russia contacts as part of Mueller's probe, which has also led to charges against three other former Trump campaign associates. Trump has emphatically denied that there was any collusion between his campaign and Russia, and he has called Mueller's probe a partisan "witch hunt."