Just Like Trump, Russia Is Downplaying Mueller's Indictment of Manafort and Papadopoulos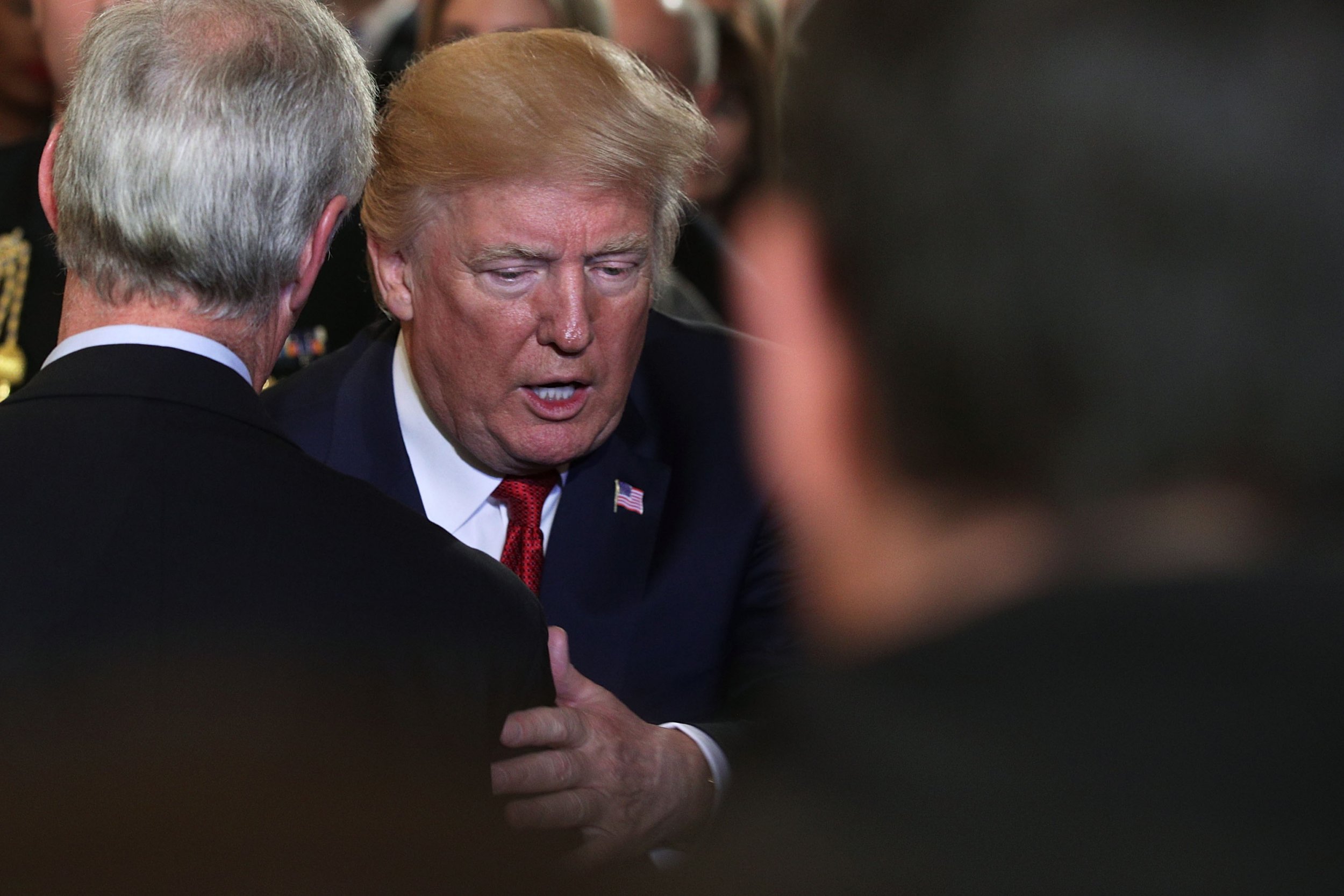 President Donald Trump and Russia appeared to be using the same spin tactics Tuesday morning regarding the charges brought against former Trump campaign manager Paul Manafort by Special Counsel Robert Mueller.
Trump began Tuesday with a three-tweet flurry that included the assertion that the charges against Manafort amounted to "fake news," and that downplayed their seriousness, saying they were related to work he did prior to the presidential campaign. Trump also belittled the role of George Papadopoulos, the former foreign policy adviser to the Trump campaign who is cooperating with the Mueller investigators.
Trump then turned to his stalled tax reform plan.
Trump's tweets Tuesday for the most part echoed his messages after the charges were filed Monday.
Meanwhile, a spokesman for Russian President Vladimir Putin also asserted Tuesday that the indictments handed down by Mueller's team against Manafort and Rick Gates, Manafort's longtime business associate and another former Trump campaign official, did not include fresh allegations or anything that would indicate Russian collusion with the Trump campaign last year.
The Kremlin spokesman, Dmitry Peskov, said Russia "does not feature in the charges that were leveled in any way," Reuters reported.
He stated that Russia had no reason to feel vindicated: "Moscow never felt itself guilty so as to feel exonerated now."
Peskov also shook off the idea that Russians met with Papadopoulos to pass along potential political opposition research.
"It's an absolutely laughable allegation," he said.
The Trump administration, by and large, has been attempting to downplay the role Manafort played during the campaign—both before and after Mueller dropped his first set of charges. Trump has been focusing on the deal struck while Hillary Clinton was secretary of state that allowed Russia to purchase U.S. uranium, as well as on former President Barack Obama's campaign paying nearly $972,000 to the same law firm that hired Fusion GPS to investigate Trump.
White House Press Secretary Sarah Huckabee Sanders distanced Trump from the Mueller charges during a press briefing Monday.
"Today's announcement has nothing to do with the president and has nothing to do with the president's campaign, or his campaign activity," she said.
Outside the White House, another former Trump campaign manager, Corey Lewandowski, questioned why the FBI had not informed him or Trump that Manafort had been under investigation since at least 2014.