Trump Asked About Selling Russian Diplomatic Compounds and Keeping the Money, Report Says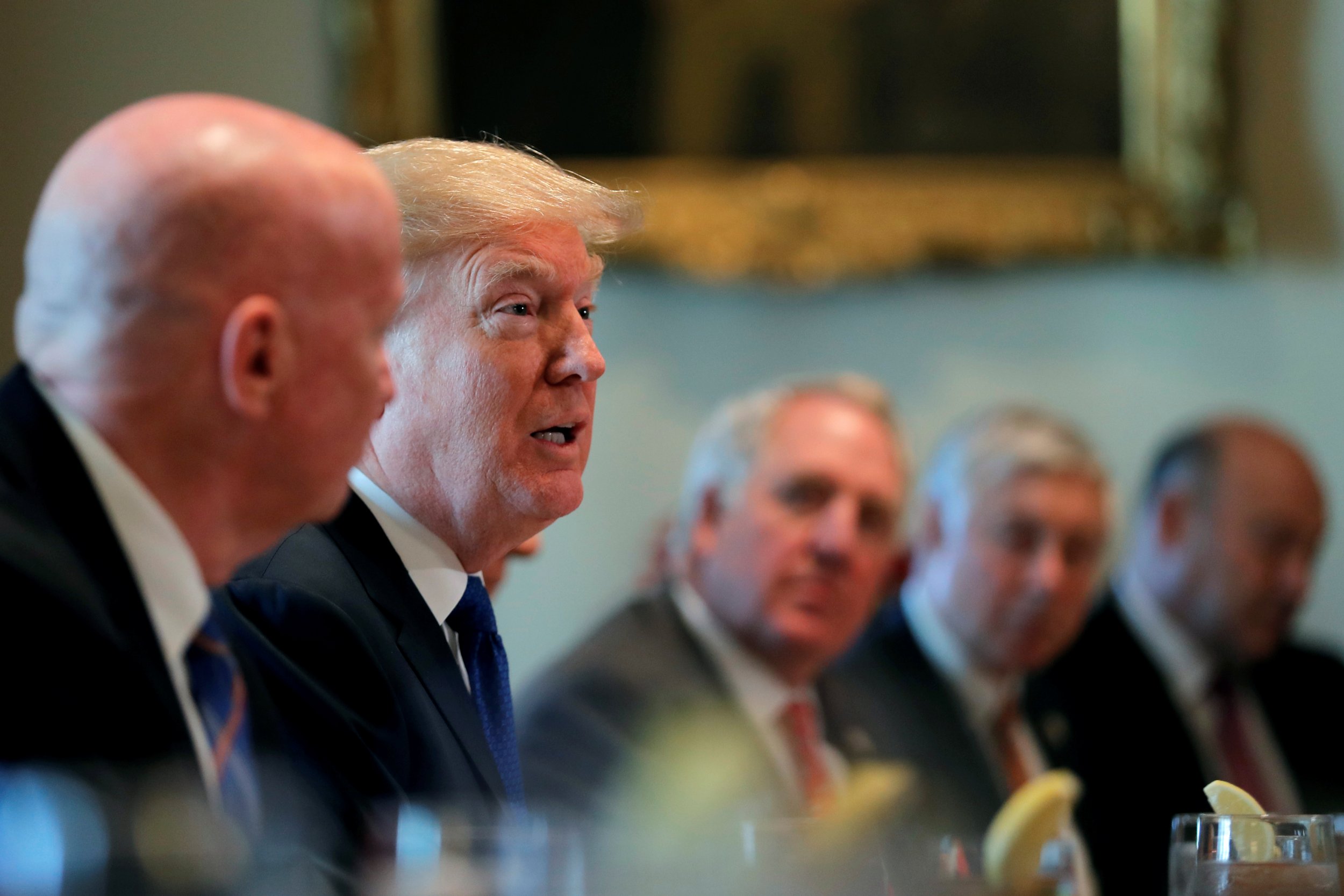 Ever the master deal-maker, President Donald Trump reportedly contemplated, or perhaps even joked, about possibly selling two shuttered Russian diplomatic compounds and pocketing the cash, seemingly for the U.S. government.
Trump made the remark at a meeting sometime this summer as his administration was toying with the idea of returning the Maryland- and New York–based sites to the Russians after President Barack Obama had kicked out diplomats and assumed Russian spies for alleged meddling in last year's election, The Washington Post reported Thursday.
The president made reference to Secretary of State Rex Tillerson, according to people who attended the meeting, and expressed unwillingness to return the compounds to the Russians.
"I told Rex we're not giving the real estate back to the Russians," Trump said at the meeting, according to The Post.
Trump also reportedly "marveled" at the two compounds—one located in Centreville, Maryland, and the other in Upper Brookville, New York—and wondered aloud about their value.
"Should we sell this off and keep the money?" Trump asked, potentially quipping with his famous eye for real estate.
The Maryland compound is nestled on 45 acres and contains 33 rooms, 13 fireplaces and a wine cellar large enough to hold 3,000 bottles, according to ABC News. The Russians purchased the property for $1.2 million in 1972.
Initially, the Trump administration considered in May giving the compounds back to Russia. But that only fueled speculation that Trump was taking a softer approach to Russia because President Vladimir Putin's nation may have compromising information on Trump and/or his businesses.
The FBI briefed Trump on the compounds and stated denying the centers to the Russians would fit well into his campaign mantra of "America first." And Trump was evidently "convinced," according to officials who spoke to the Post.
To date, the compounds have not been returned to Russia over fears they would continue to use them for spying efforts.
The Obama administration ordered the two compounds closed on December 29 of last year, and also expelled 35 Russians and placed new sanctions on Russia.
Trump has vehemently denied his extensive business dealings in Russia, with the exception of the Miss Universe pageant in Moscow in 2013 and the selling of one property to a Russian.
"I have had dealings over the years where I sold a house to a very wealthy Russian many years ago. I had the Miss Universe pageant—which I owned for quite a while—I had it in Moscow a long time ago. But other than that, I have nothing to do with Russia," Trump told NBC News in May.