Trump-Russia: Here are the Two Meetings the New Congress Must Investigate First | Opinion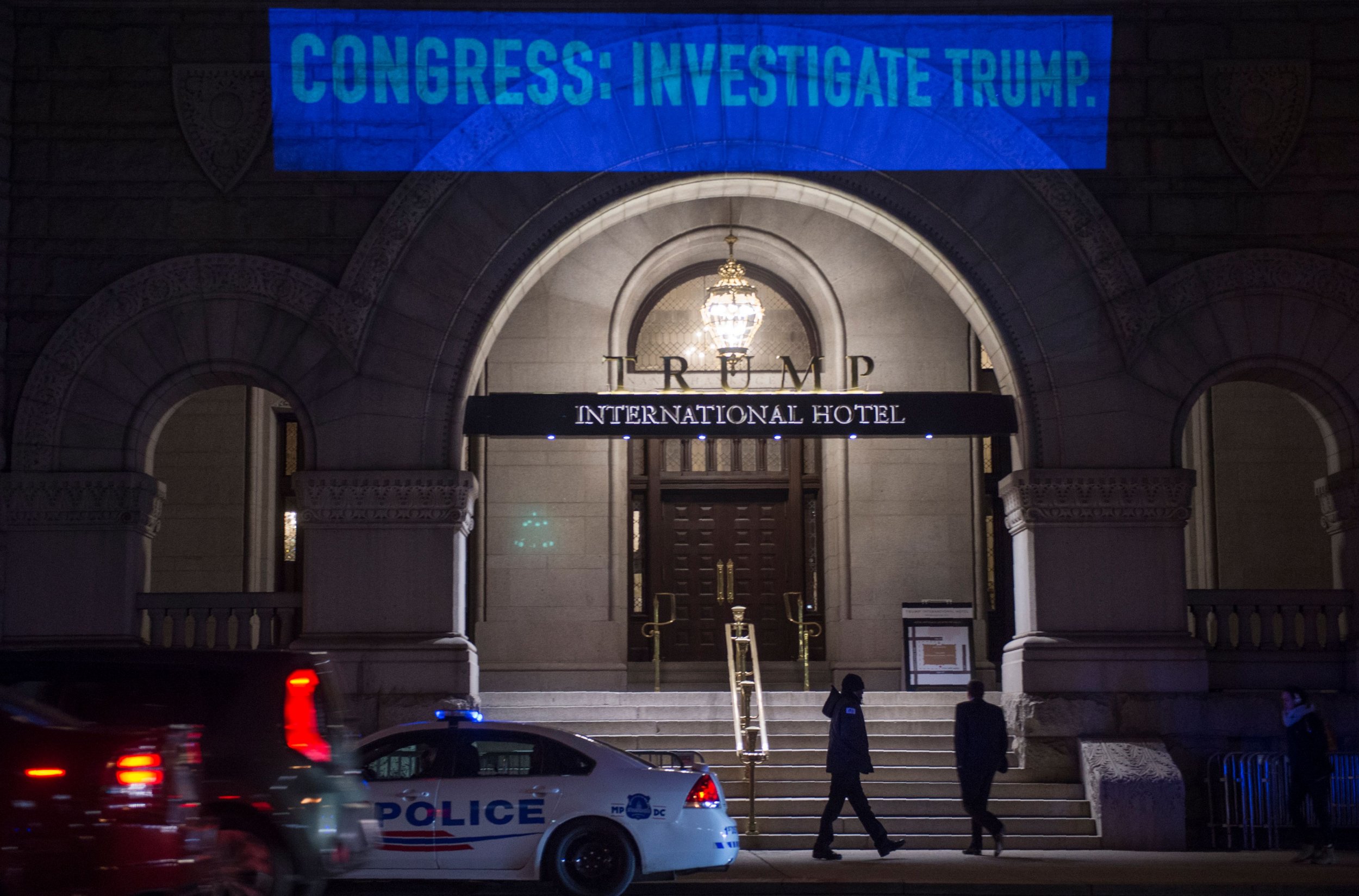 On January 3, 2019, House Democrats will exercise oversight of President Trump for the first time since his election. Democratic Congressmen Adam Schiff, Jerrold Nadler, and Elijah Cummings—the new committee chairs of the House Permanent Select Committee on Intelligence, House Judiciary Committee, and House Committee on Government Oversight and Reform, respectively—have wisely chosen investigation over impeachment as their first order of business. A review of major-media investigative reports from around the world confirms that an untrammeled, nonpartisan, comprehensive investigation of Trump-Russia collusion will unearth significant evidence of criminality. But sworn testimony to this effect must be taken before proceeding to the controversial question of impeachment.
With this in mind, there are two subjects Congress should immediately move to investigate. Both lines of inquiry require the production of documents by individuals previously permitted to remain beyond the purview of Congressional subpoena, and sworn testimony from witnesses who have either never been called to testify or have been allowed to avoid truthfully answering difficult questions.
First, Congress must investigate the March 31, 2016 National Security Advisory Committee meeting Trump held at the Trump International Hotel in Washington, D.C. At this meeting, Trump directed his advisers to ensure that the Republican National Committee platform on Ukraine would take a clear stance opposing lethal assistance to anti-Kremlin rebels there—a major victory for Vladimir Putin, who illegally annexed Ukraine's Crimean peninsula in 2014. At the same meeting, Trump also learned that his adviser George Papadopoulos was an intermediary to the Kremlin, and, with a Kremlin agent's blessing, was seeking to arrange a clandestine summit between Trump and Putin. Instead of firing Papadopoulos and reporting him to the FBI, Trump promoted him to his speechwriting team and made him a key campaign spokesman on Russia.
Media reports now indicate that three of the meeting's attendees told Special Counsel Robert Mueller that former Attorney General Jeff Sessions did not, as he insisted to Congress under oath, object to Papadopoulos' secret negotiations. Moreover, Kremlin agent and former Paul Manafort associate Konstantin Kilimnick, with whom Manafort was in touch during the 2016 campaign, later took credit for the RNC platform's language on Ukraine—underscoring that obtaining more information on this change and the meeting at which it was first discussed are critical. And if Trump aide John Mashburn was telling the truth when he told Congress that Papadopoulos first informed the campaign in spring 2016 that the Kremlin had acquired stolen Clinton emails, Trump's demand for a pro-Kremlin RNC platform on Ukraine, and his and Sessions' decision to permit Papadopoulos to continue secretly meeting with Kremlin agents, becomes key evidence of collusion.
A second area of inquiry involves spring 2018 reporting from the New York Times that on August 3, 2016, Donald Trump Jr. met in Trump Tower with George Nader, an emissary from the Crown Princes of Saudi Arabia and the United Arab Emirates; Erik Prince, a Trump national security adviser and later an envoy from Trump to a top Russian oligarch; and Joel Zamel, an Israeli business intelligence expert with ties to both Russian oligarchs and Israeli intelligence officers. At the meeting, both Nader and Zamel offered collusive assistance to Trump's campaign; according to the Times, Trump Jr. reacted favorably to both offers. Zamel, who had in the past attempted to recruit Trump national security adviser Mike Flynn into his intelligence-gathering outfit, offered Trump Jr. a clandestine propaganda and domestic disinformation campaign that mirrored the one Russian trolls ultimately delivered in the final three months of the general election.
The fact that Zamel would, immediately after Election Day, strike a business partnership with Trump's campaign data-firm—the Steve Bannon-founded Cambridge Analytica—underscores that this August 3, 2016 meeting at Trump Tower must be investigated every bit as robustly as the infamous June 9, 2016 Trump Tower meeting Trump Jr. also attended. Notably, Jared Kushner not only attended the latter meeting but also meetings during the presidential transition that were intended as follow-ups to the former. These meetings, attended by Bannon as well as Flynn, suggest an even broader collusive agreement among powerful interests in Saudi Arabia, the United Arab Emirates, Russia, Israel, and Qatar. If the Steele dossier and relevant reporting since its January 2017 publication are to be believed, Kushner personally benefited from this collusion in the form of hundreds of millions in Qatari Investment Authority-backed loans. This means that not only Trump's historically pro-Russia foreign policy, but also certain policy decisions Trump made in 2017 and 2018 that were favorable to Saudi Arabia, the UAE, and Israel must be investigated.
It will take months for a transparent and thorough Congressional investigation of Trump-Russia collusion to wipe away the memory of two years of House Republicans' stonewalling, disinformation, suppression of evidence, and surreptitious cooperation with White House obstructers—the president included. But if the American people are to regain their trust in the equal application of our rule of law, Democrats must move swiftly to pursue these and other significant investigatory leads uncovered by major media outlets following the 2016 election.
Seth Abramson is Assistant Professor of Communication Arts & Sciences at the University of New Hampshire and author of Proof Of Collusion (Simon & Schuster, 2018.) On Twitter @SethAbramson​
The views expressed in this article are the author's own.​​​​​​