Trump and Russia Have Shown an 'Eerie' 'Convergence' of Interests, Ex-CIA Chief Says
Nine months in, special counsel Robert Mueller's probe into Russia's involvement in the 2016 presidential election has produced multiple indictments and guilty pleas.
But Mueller's investigation—which, according to experts, is likely still far from over—has yet to directly implicate President Donald Trump.
Still, that doesn't mean that there isn't already evidence that the commander in chief and his campaign team benefited from the confusion and distrust the Kremlin sowed in the American polity last year.
And, according to one former intelligence chief, that's as concerning as anything that Mueller could dig up.
In an interview with Politico published Tuesday, retired general and former head of the National Security Agency (NSA) and the CIA Michael Hayden says that, in his view, there is enough publicly available evidence to conclude that there is a "convergence" of interest between Trump and the Kremlin.
"There is an eerie and uncomfortable echo between some of the things the president tweets, the different points of emphasis on Fox News, the thematic stories in the alt-right media, and Russian bots," Hayden said.
Hayden is cautious about suggesting there was full-on collision between the Trump campaign team and Russian government operatives. But that doesn't mean there wasn't a symbiotic relationship between the two, in his view.
"I don't have to create collusion here. Each for their own purposes are well served by creating deeper divisions within American society," Hayden contended. "The president, to play to his base; Fox News, for ratings; the alt-right, because they have a conspiratorial view of everything; and the Russians, to mess with our heads."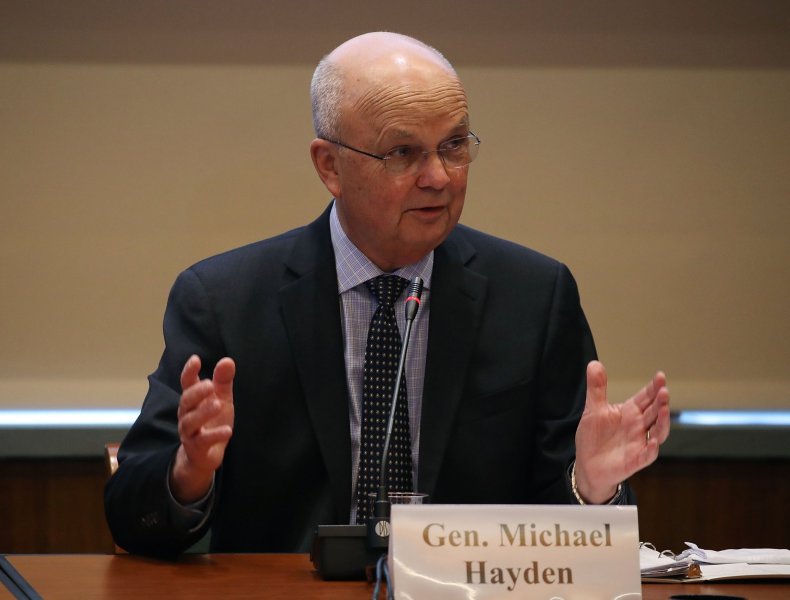 Hayden, who led the NSA and CIA under President George W. Bush, has routinely denounced the Trump administration since last January's inauguration. Hayden's most pointed criticism of Trump so far came in November 2017, after the president tweeted an attack on CNN together with praise for Fox News, which has offered more favorable coverage of the his presidency.
"If this is who we are or who we are becoming, I have wasted 40 years of my life," Hayden, who is employed by CNN as a national security analyst, tweeted in response to the president's remarks in November. "Until now it was not possible for me to conceive of an American President capable of such an outrageous assault on truth, a free press or the First Amendment."
In Tuesday's interview with Politico, Hayden again criticized Trump's attacks on the press and its coverage of his campaign's relationship with Russian operatives seeking to undermine the election.
For Hayden, uncovering the depths of Russian meddling is of the utmost importance to uphold and maintain American democracy. And he suggested Trump has to do far more to signal that he is committing the necessary resources to combating the threat.
"This was an attack against us from an unexpected direction against a previously unknown weakness. And, it seems, foreign and domestic, law enforcement [and] intelligence, politics and policy, federal and local—it hit that seam, and we don't patch seams without extraordinary effort, energy, focus and extraordinary structures," Hayden warned. "And we don't go extraordinary unless the president says, 'Everyone over here, huddle up. Here's what we're going to do.'"