Trump-Russia Investigation: 'Extraordinarily Important' New Documents Offer Fresh Revelations, Top Democrat Says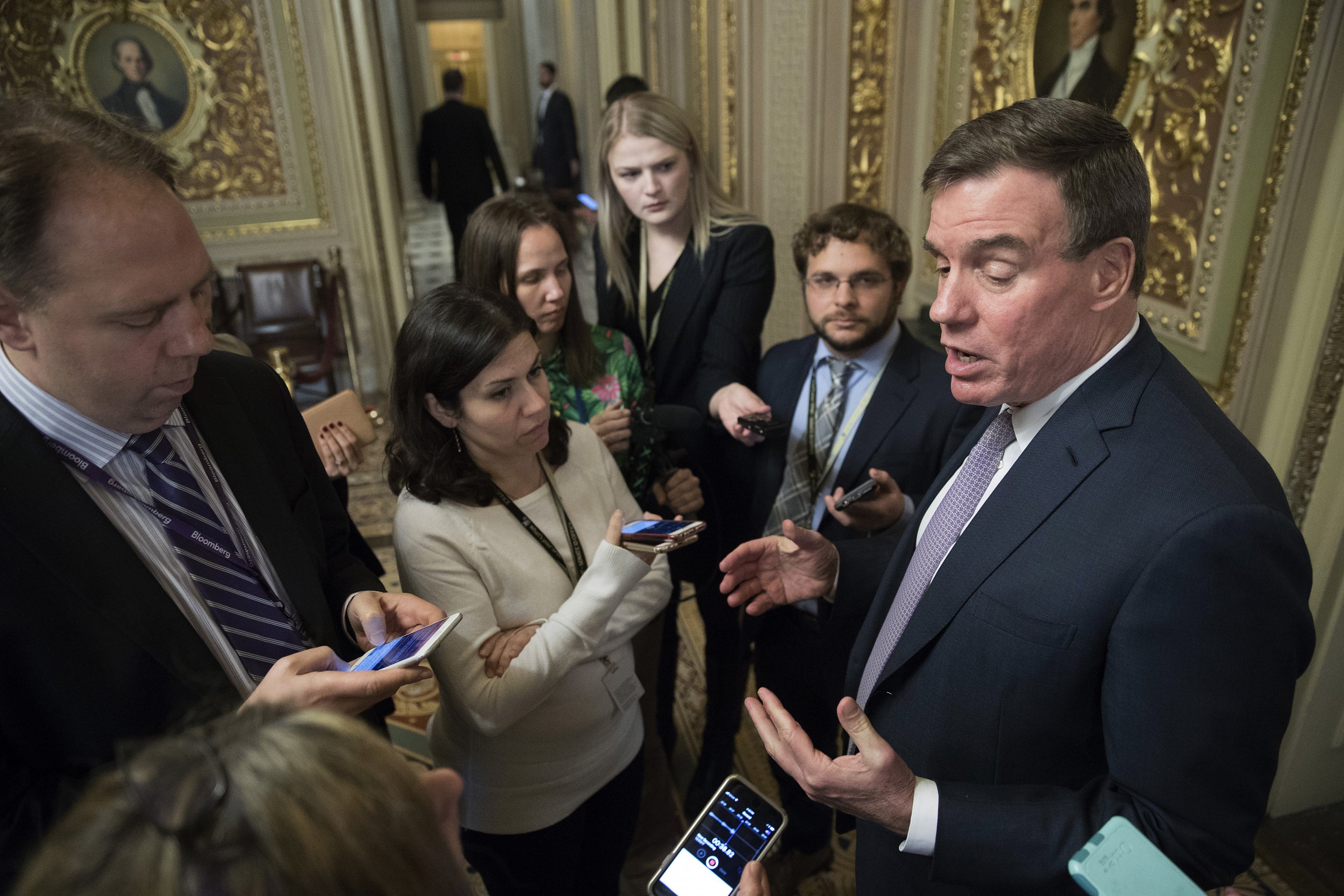 The Senate Intelligence Committee received a number of "extraordinarily important new documents" late last year that could further expand the investigation into possible collusion between President Donald Trump's campaign and Russia and keep the probe going for much longer, according to its ranking Democrat.
Senator Mark Warner (D-Va.), the committee's vice chairman, said the panel had obtained "new information that raises more questions" and claimed that "Trump zealots" and the president were conducting a "coordinated" effort to delegitimize the many probes involving the commander in chief, according to an interview with Politico released Monday morning.
"We've had new information that raises more questions," Warner said.
The second-term senator and former technology entrepreneur did not elaborate on what the committee has learned or what the new documents might explain, but he did back up special counsel Robert Mueller's probe.
Mueller's office has come under attack from many sides, and the president even considered firing him in June but did not go through with it after White House counsel Don McGahn threatened to resign, The New York Times reported last week.
"Mueller is getting closer and closer to the truth," Warner told Politico, adding, "Closer and closer to the truth is getting closer and closer to the president."
Another offensive against the investigations of Trump's former campaign involve Representative Devin Nunes (R-Calif.) and his memo that details alleged bias by the FBI and Department of Justice against Trump.
The memo reportedly contains some classified materials. It details the reasons why the FBI started its investigation into Trump and Russia, and the president wants it released to the public, The Washington Post reported Saturday.
Ultimately, Congress will decide if the memo is released. Trump told White House chief of staff John Kelly of his desire to have it made public and that desire was relayed to Attorney General Jeff Sessions.
Warner dismissed Nunes's memo, saying it is based on "fabrications" and "connecting dots that don't connect," according to Politico.