Trump-Russia 'Golden Shower' Dossier Firm Officials Refuse to Testify About Who Financed Salacious Report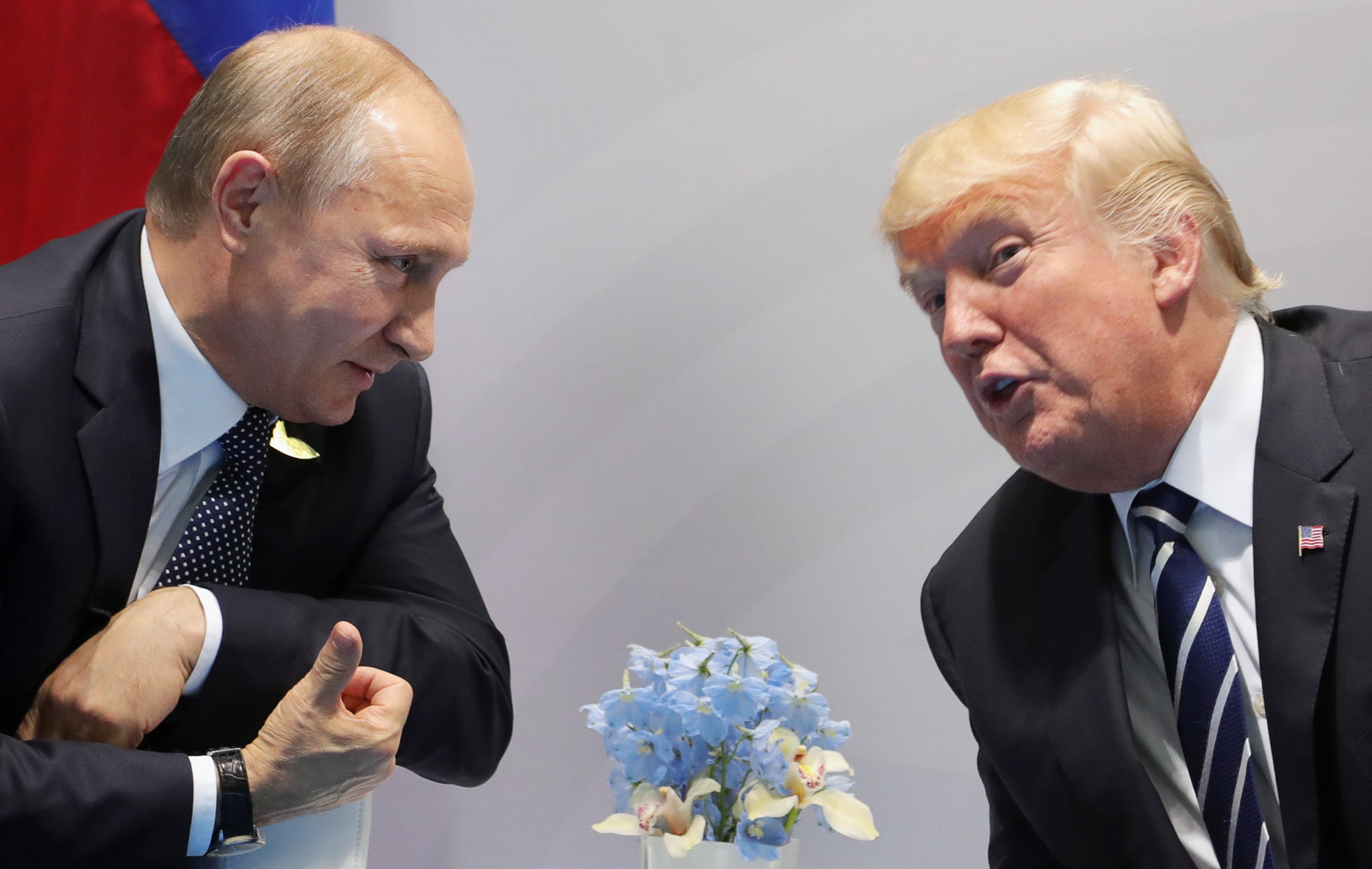 The firm behind an explosive dossier of allegations about President Donald Trump's links to Russia sent officials to meet with the House Intelligence Committee on Wednesday but refused to provide testimony as to who financed the research.
Related: Here's what the 'golden shower' dossier now being investigated by Mueller claims about Trump and Russia
Fusion GPS last year commissioned former British intelligence agent Christopher Steele to produce the report. While a large portion of the allegations about Trump remain unverified, the dossier has become an increasing part of the investigation into Russia's interference in the 2016 election. The investigation into the dossier, it was recently reported, has been taken up by special counsel Robert Mueller.
Those responsible for the dossier, though, have said little since it was published by BuzzFeed News in January, after it was previously passed into the hands of then-President Barack Obama and President-elect Donald Trump.
The research, according to reports, was initially financed by anti-Trump Republicans before being continued by Democrats during the 2016 general election.
After a subpoena was issued by House Intelligence Committee Chairman Devin Nunes, Fusion GPS co-founder Peter Fritsch and partner Thomas Catan made the trip to Capitol Hill Wednesday. However, the firm's lawyer, Josh Levy, opted to "invoke constitutional privileges" for them not to testify, arguing that they would be compelled to breach their clients' confidentiality.
"No American should have to experience today's indignity. No American should be required to appear before Congress simply to invoke his constitutional privileges," Levy said, according to Politico. "But that is what Chairman Nunes did today with our clients at Fusion GPS, breaking with the practice of his committee in this investigation."
Levy had written a letter to the committee on Monday that accused the Republican Nunes, who stepped down from the Russia investigation in April but remains chairman of the committee and still signs off on all its subpoenas, of an "abuse of power." He made clear that his clients would invoke their Fifth Amendment rights.
He also referenced that Fusion GPS co-founder Glenn Simpson spent more than 10 hours being quizzed by the Senate Judiciary Committee in August. During Simpson's testimony, he told the committee that he "stands by" the dossier's findings and is "proud" of the report, Levy said afterward.
Fusion GPS has accused investigators of attempting to "smear" the Washington, D.C.–based firm because of what its 35-page collection of memos alleged about the Trump campaign. The dossier claims that Russia had been supporting Trump for at least five years and that there had been contact between Russian officials and members of his campaign, including Trump's personal lawyer, Michael Cohen.
It also contained more salacious accusations. Notably, it said that the Russian FSB spy agency possessed a video of Trump getting prostitutes to urinate on the bed in a Moscow hotel room once occupied by Barack and Michelle Obama. The claim earned the report the nickname the "pee-tape" or the "golden shower" dossier.
Trump has called the allegations "totally made-up stuff," and Cohen sent a letter to Congress in August strongly denying the specific allegations made against him. But the FBI and Mueller appear to be taking the dossier far more seriously than was initially believed, with Mueller recently meeting with the man behind it, Steele.