Trump-Russia 'Pee Tape' Dossier Was Paid for by Hillary Clinton Campaign: Report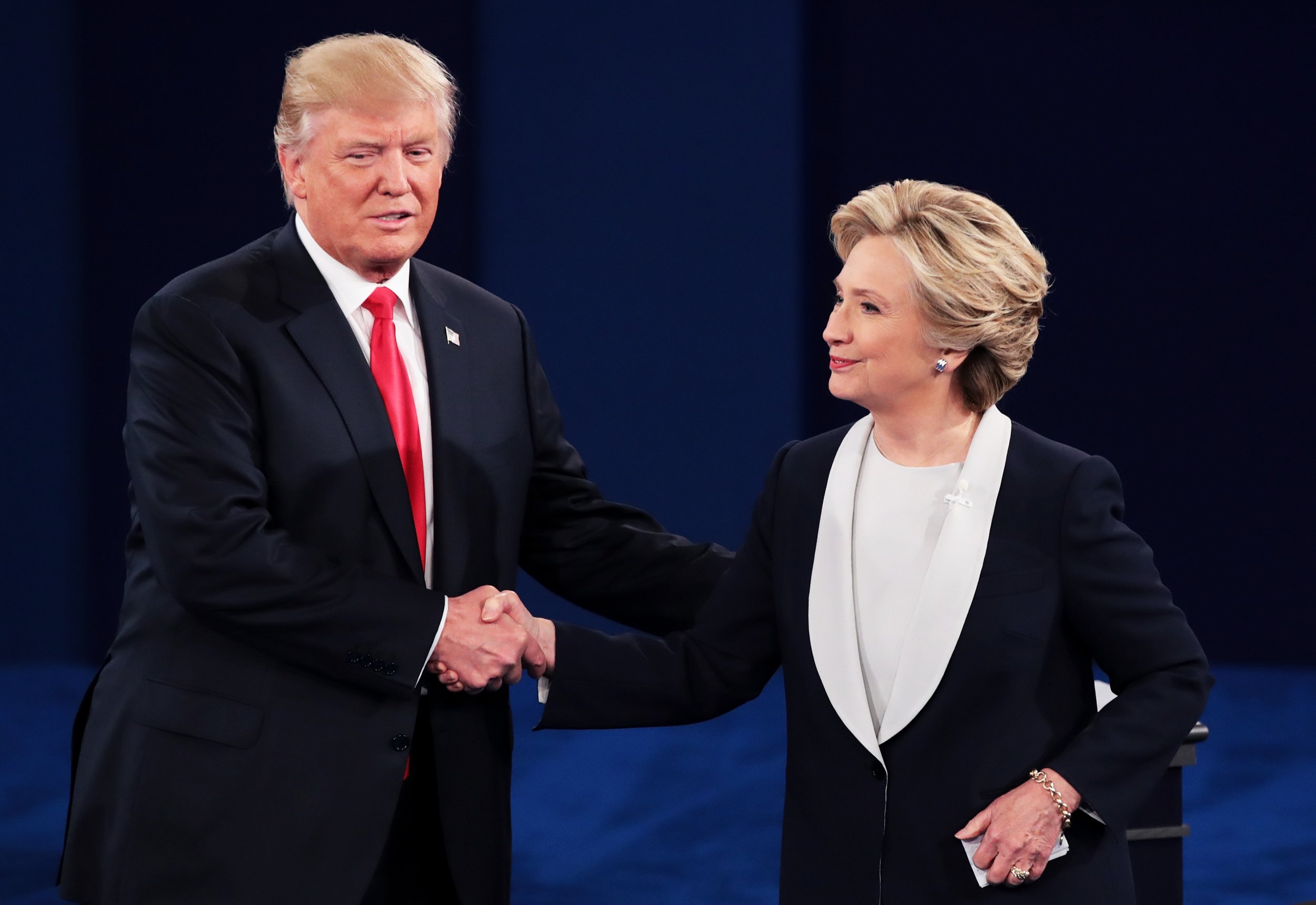 An explosive and salacious dossier alleging links between President Donald Trump and Russia was in part financed by Hillary Clinton's presidential campaign, according to a report Thursday.
Marc E. Elias, a lawyer who represented Clinton's campaign and the Democratic National Committee, retained Fusion GPS, an intelligence firm that commissioned the former British intelligence officer Christopher Steele to produce the dossier, The Washington Post reported.
Reported: Here's What the 'Golden Shower' Dossier Now Being Investigated by Mueller Claims About Trump and Russia
Elias, along with his firm, Perkins Cole, is said to have retained Washington-based Fusion GPS in April 2016. It has previously been reported that the dossier was financed by anti-Trump Republicans during the 2016 primary before Democrats picked up the tab. The firm is said to have passed on Steele's findings to Elias, although it was not clear how much of that was transmitted to Clinton's campaign as she waged a battle for the White House against Trump.
The revelation comes amid increasing attempts by some Republicans on Capitol Hill to get Fusion GPS to reveal who financed the dossier. Last week, two Fusion GPS partners appeared before the House Intelligence Committee following a subpoena by the panel's Republican Chairman Devin Nunes. However, the firm's officials invoked their constitutional privilege not to answer any questions.
Following their appearance, Trump, without evidence, tweeted a suggestion that "Russia, the FBI or the Dems (or all)" may have paid for it.
Fusion GPS has accused Republicans of a politically motivated campaign to try and discredit them and to break their client's confidentiality. A lawyer for the firm, Josh Levy, accused Nunes—who stepped aside from the Russia investigation in April, but remains chairman of the committee and continues to sign off on subpoenas—of an "abuse of power."
Fusion GPS co-founder Glenn Simpson was quizzed by the Senate Judiciary Committee for more than 10 hours in August. Afterward, Levy said that Simpson told the committee that he "stands by" the dossier's findings.
Light began to be shed on the dossier in intelligence circles late last year before a report was passed to then President-elect Trump and President Barack Obama shortly before January's inauguration. It claims that Russia had been supporting Trump for at least five years and that there had been a contact between Russian officials and members of Trump's campaign, including his personal lawyer Michael Cohen.
Cohen was on Capitol Hill Tuesday for a closed hearing with the House Intelligence Committee. He has denied all allegations regarding his contact with Russian officials contained in the dossier.
The dossier, first published by BuzzFeed News in January, garnered widespread attention in part to a particularly salacious allegation. It claimed that the Russian FSB spy agency possessed a compromising video of Trump getting Russian prostitutes to urinate on a Moscow hotel room bed once slept on by Obama and his wife, Michelle.
Trump has dismissed the dossier as "totally made-up stuff," but there has been increasing evidence that investigators looking into possible collusion between his campaign and Russia have been taking it seriously. The team behind the man now leading the investigation, special counsel Robert Mueller, even met with Steele recently.