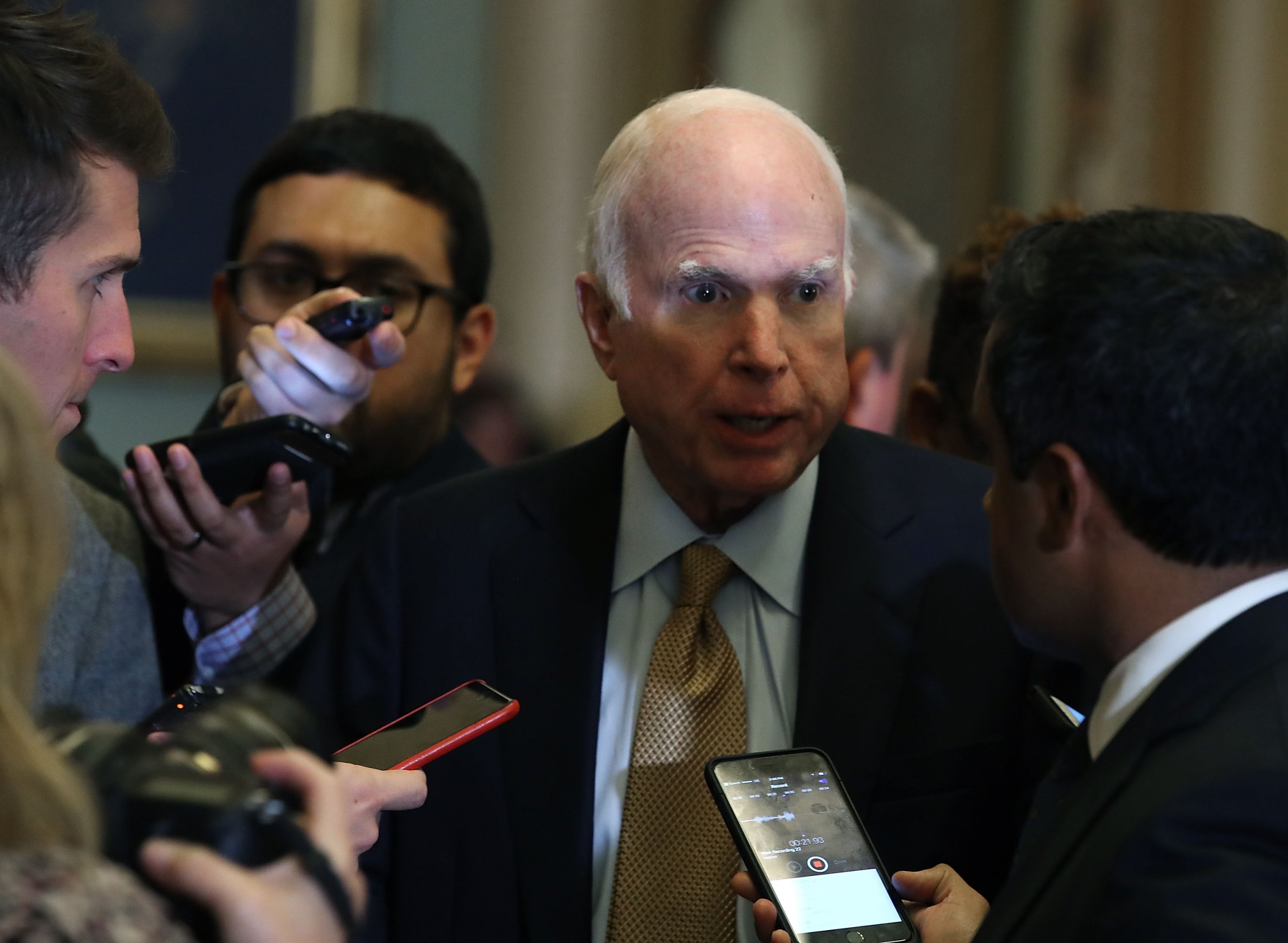 An associate of Republican Senator John McCain has been subpoenaed by the House Intelligence Committee over his links to the infamous Trump-Russia dossier,the Washington Examiner reported Wednesday. Republican Representative Devin Nunes is reportedly calling on David Kramer, a former State Department employee who now serves as a senior fellow at the nonprofit McCain Institute, to discuss a meeting he had with Christopher Steele––a former British spy and the author of the controversial dossier––in late November 2016 in London.
Kramer, who previously met with House investigators in early December, is being directed to appear before the House Intelligence Committee once again on January 11. The Hill later reported Wednesday that it had also confirmed the news.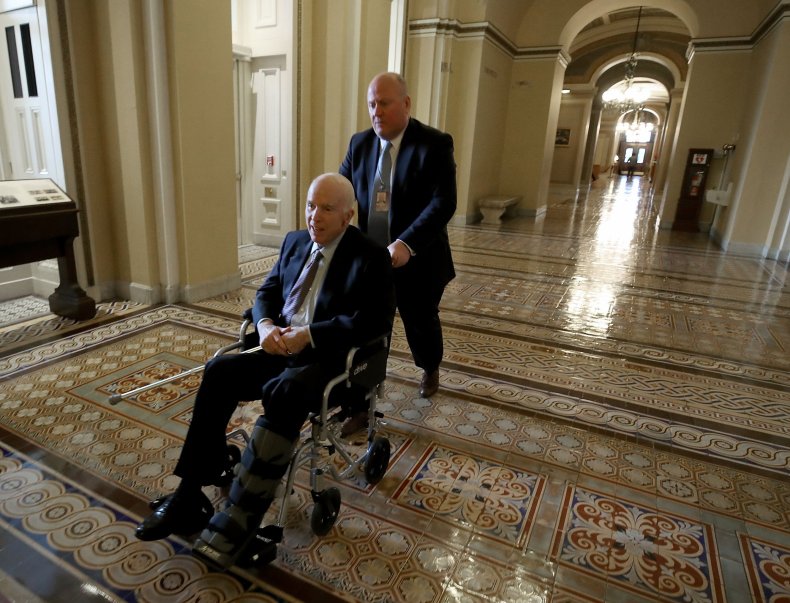 Related: Trump calls Russia dossier a "crooked Hillary pile of garbage," tweets at wrong "Fox & Friends" account
Kramer was reportedly directed to meet with Steele in London by McCain, who then received copies of the Trump-Russia dossier and delivered them to the Arizona senator upon returning home. McCain then gave the dossier to the FBI in December 2016.
Newsweek reached out to McCain for a comment on the new subpoena, but did not hear back by the time of publication.
The 35-page dossier, compiled by Steele at the request of the U.S.-based research firm Fusion GPS, alleges Russia had been "cultivating, supporting and assisting" Trump for roughly half a decade at the behest of Russian President Vladimir Putin. It also claims Russian intelligence had information on Trump making him susceptible to blackmail, including allegations Trump hired prostitutes to urinate on a bed that former President Barack Obama used in Moscow.
Related: What's true in the Trump "golden shower" dossier? Salacious report dogged president throughout 2017
Many believe the dossier essentially offers proof of collusion between the Trump campaign and the Kremlin's interference in the U.S. presidential election, though some of its details remain unverified. President Donald Trump has maintained the dossier, which was funded in part by the Democratic National Committee and Hillary Clinton's presidential campaign, is "fake." Meanwhile, Nunes, the chairman of the House Intelligence Committee, has actively sought to discredit Fusion GPS and the dossier.
Trump has repeatedly denied allegations that his campaign had any involvement with Russian election interference. On December 12, the president tweeted, "Despite thousands of hours wasted and many millions of dollars spent, the Democrats have been unable to show any collusion with Russia - so now they are moving on to the false accusations and fabricated stories of women who I don't know and/or have never met. FAKE NEWS!"