Trump-Russia 'Golden Shower' Dossier Is Now Being Investigated by Special Counsel Robert Mueller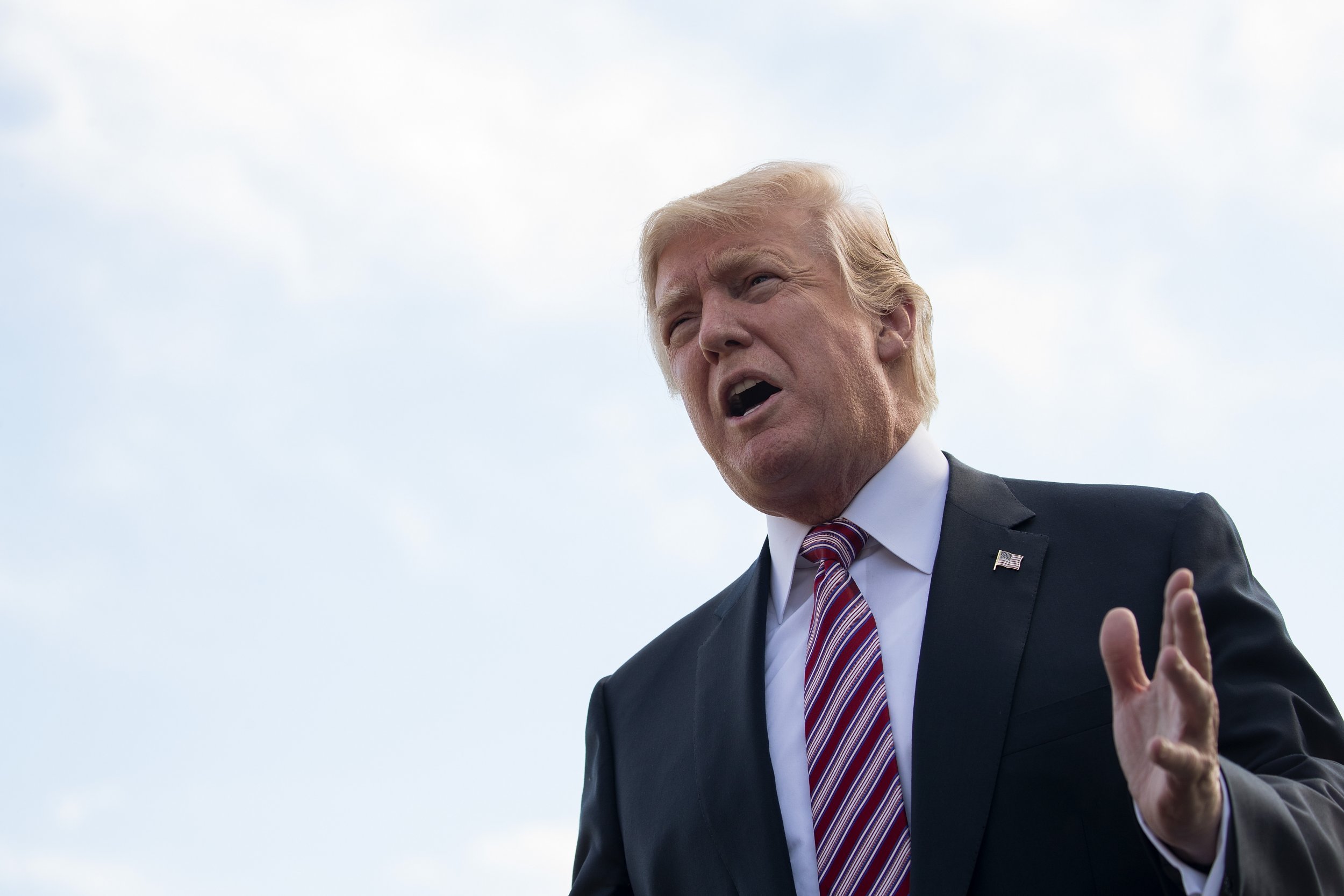 An explosive—and thus far largely unsubstantiated—dossier containing various allegations about President Donald Trump's links to Russia is now being investigated by special counsel Robert Mueller, according to a Reuters report on Wednesday. Compiled by former British intelligence agent Christopher Steele, the dossier has previously been the subject of inquiries from the FBI.
Related: Trump's "pee tape" dossier ruined Russian reputations, new lawsuit claims
The news of Mueller's team assuming control of the dossier came just hours after the Senate intelligence committee said it had "hit a wall" in its own probe into claims put forward in the dossier. Specifically, Chairman Richard Burr said the committee had been frustrated in its efforts to interview Steele and "cannot decide the credibility" of the dossier without discovering its sources and who paid for it. Steele has largely gone into hiding since the contents of the dossier were made public.
The dossier was prepared by Steele on behalf of research firm Fusion GPS, reportedly after being paid to do so first by Republicans and then Democrats during the 2016 election campaign. The founder of Fusion GPS, Glenn Simpson, was interviewed behind closed doors by the Senate Judiciary Committee—ostensibly over Republican allegations that Simpson worked on behalf of lobbyists for the Russian government.
Following the hearing, Simpson's lawyer said his client told Congress that Fusion GPS is "proud of the work it has conducted and stands by it."
The dossier contained allegations of collusion between Trump aides and Russian operatives during the 2016 election. It also alleges that the Russian government has incriminating information on the president that could make him susceptible to blackmail. Notably, it claims that Russia possesses a videotape featuring Trump getting prostitutes to urinate on a bed in a Moscow hotel room in which former President Barack Obama once stayed with first lady Michelle Obama. The allegation has earned the findings the nickname the "pee tape" dossier, or the "golden shower" dossier.
Those and other claims remain largely unverified and have been vehemently denied by Trump, who told The New York Times last month that it was "made-up stuff." On Tuesday, three Russian investors filed a lawsuit in Washington claiming their reputations had been damaged by the dossier.
But its being taken up by the special counsel is just the latest sign that it is being taken at least somewhat seriously by investigators. After acquiring the dossier last year, both then President Obama and President-elect Trump were briefed about it by U.S. intelligence officials in December. It was published by Buzzfeed News in January.