What's True in Trump-Russia Dossier? Key Parts Proved Over Last Year
Special counsel Robert Mueller was appointed one year ago today to probe Russia's meddling in the 2016 presidential election. The anniversary is not an occasion for celebration for President Donald Trump, who has labeled the investigation a "witch hunt."
But well before Mueller was in the national spotlight, a former British intelligence officer was gathering information about Trump and his campaign's potential ties and collusion with Russia to win the White House.
Christopher Steele and his 35-page dossier not only alleged collusion between the president's campaign and Russia. It also stated that Russian President Vladimir Putin's regime had cultivated Trump for "years" and even had potentially damaging information on the billionaire real estate mogul.
Mueller's probe, which he technically took over from the FBI, was not prompted by Steele's dossier. Instead, the investigation began when former Trump campaign foreign policy adviser George Papadopoulos drunkenly told an Australian diplomat that he knew Russia had damaging information about Hillary Clinton. Australian officials then alerted U.S. officials, and the FBI opened its probe in July 2016.
Ever since, media reports, U.S. intelligence services and Mueller's team itself have proven key parts of Steele's dossier.
Here's what we know to be true in the dossier, which has plagued Trump since before his presidency even began.
Dossier Claim: Russia Meddled
Revelation: The U.S. intelligence apparatus concluded that Russia interfered in 2016's election in a report released in January 2017. Though Steele's name is not mentioned in that report, it does back up his reporting that Russia was actively interfering in the election process.
Dossier Claim: Russia Had Dirt on Clinton and DNC
Revelation: Much of the dossier is devoted not only to Trump but to Russia's—specifically Putin's—distaste for former Secretary of State Clinton. "Putin motivated by fear and hatred of Hillary Clinton," one line of the dossier reads. Another line said: "The two sides had a mutual interest in defeating Democratic presidential candidate Hillary Clinton, whom President Putin apparently both hated and feared."
Steele later cites one source as stating Russia that was behind the leak of hacked Democratic National Committee (DNC) emails to WikiLeaks.
The U.S. intelligence community confirmed not only that Russia had tried to meddle in the election but that it was the source of the hacked DNC emails released by WikiLeaks.
Dossier Claim: Putin Was in Charge
Revelation: On the very first page of the dossier, Steele explains that the election meddling was "endorsed by Putin" and that the effort was "both supported and directed" by him. The U.S. intelligence report reached the same conclusion, writing that Putin "ordered an influence campaign in 2016 aimed at the presidential election." According to Steele's sources, Putin and Russia had been cultivating Trump for "at least 5 years."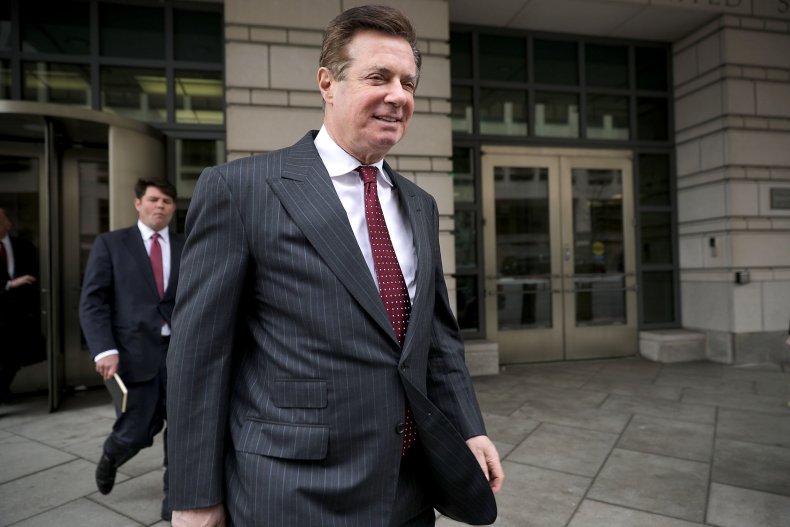 Dossier Claim: Mr. Cohen Goes to Prague
Revelation: The president's former personal attorney, Michael Cohen, was accused in the dossier of meeting with "Kremlin representatives" in Prague in August 2016. Cohen has repeatedly denied traveling to the Czech capital, but McClatchy last month reported that Mueller had evidence the trip happened.
The report stated that Mueller's team discovered proof Cohen got to Prague through Germany. The two countries are part of a number of European nations with an open borders agreement that allows undocumented travel. However, no other media outlet has been able to confirm McClatchy's reporting.
Dossier Claim: Russian Diplomat Was a Spy
Revelation: Steele also claimed that Russia was worried a diplomat named Mikhail Kalugin was heavily involved in the meddling operation. Afraid he would be exposed, Russia pulled Kalugin out of Washington on "short notice." Steele actually misspelled Kalugin's name, but the U.S. government had identified Kalugin as a Russian spy, the BBC reported in March.
Dossier Claim: Page Met With Russians
Revelation: Carter Page previously denied having met with Russian government officials during his trip to Russia in July 2016, but he admitted to the meeting while speaking to the House Intelligence Committee last November. Page was a foreign policy adviser to Trump's campaign and in June 2016 delivered a speech in Washington praising Putin. And as early as September 2016, U.S. officials were looking into Page's contacts in Russia, Yahoo News reported.
Dossier Claim: Manafort Received Payment for Work in Ukraine
Revelation: Paul Manafort, who is facing serious charges from Mueller's team, worked extensively in Ukraine for years before Trump hired him as campaign chairman in 2016. The longtime Washington lobbyist received $12.7 million from the political party of former pro-Russia Ukrainian President Viktor Yanukovych between 2007 and 2012, The New York Times reported on August 14, 2016. Manafort resigned from the campaign after that report.
Steele's dossier states that Yanukovych and Putin met the day after the story broke, and the former made assurances to the latter that no trail could be found.
"This had been held in secret on 15 August near Volgograd, Russia, and the Western media revelations about Manafort and Ukraine had featured prominently on the agenda," the dossier says about the meeting. "Yanukovych had confided in Putin that he did authorize and order substantial kick-back payments to Manafort as alleged but sought to reassure him that there was no document trail left behind which could provide clear evidence of this."
In April 2017, financial records unearthed by the Associated Press confirmed that at least $1.2 million went to Manafort's company from Ukraine.