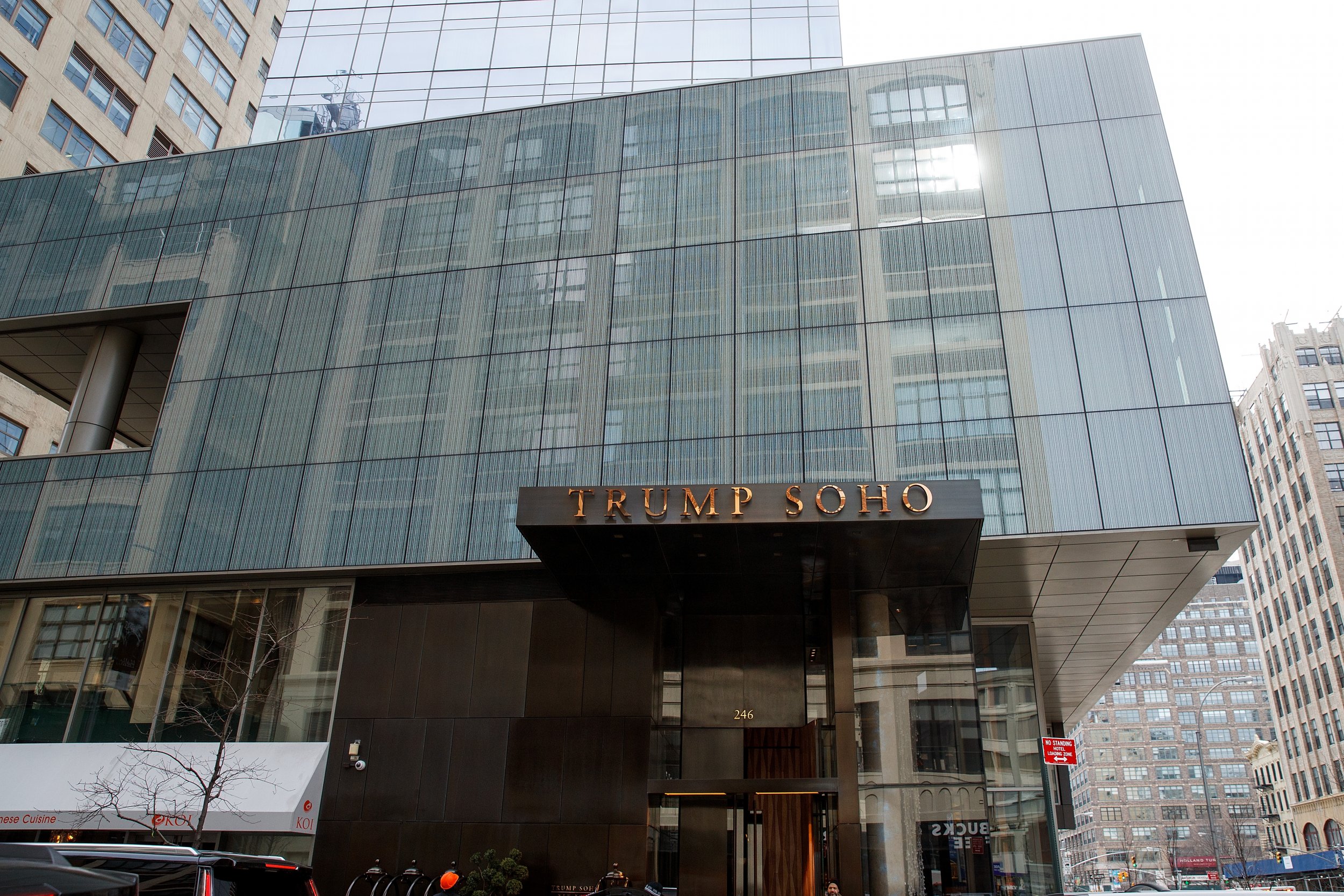 Whether at home or abroad, President Donald Trump's alleged links to Russia dog the U.S. executive at every turn. Especially when it comes to his financial real estate empire.
The latest revelation came Thursday morning as the Financial Times reported Russia-born real estate dealmaker Felix Sater, who allegedly has organized crime links, had agreed to assist in an international probe into a Kazakh family's real estate dealings in the U.S.— including one of Trump's most famed properties, the Trump SoHo in downtown New York City.
The report, citing five people privy to the investigation, states Sater will cooperate with a probe into former Kazakh government minister Viktor Khrapunov and his family for spending millions on real estate in the U.S. via front companies. Sater is supposed to work with attorneys and investigators on cases spanning three continents.
Members of the Kazakh government have alleged Khrapunov stashed public funds across the world, including using money from oligarch Mukhtar Ablyazov, who is alleged to have "[stolen] billions from a bank," the FT reports.
Records show that the Khrapunovs purchased three luxury apartments in the Trump SoHo in April 2013 at a grand total price of $3.1 million.
Sater has been a questionable person in Trump's orbit long before he stood for president. As a principal in the Bayrock Group, which worked with both Donald Trump Jr. and Ivanka Trump on a number of real estate deals between 2002 and roughly 2011, Sater worked to construct the Trump SoHo, Bloomberg reports. Sater has also previously claimed to have links to both the Kremlin and Russia's KGB, the older version of Russia's top security and intelligence services—now the FSB and SVR.
Before working with the Trumps—and with the Bayrock Group, which is based two floors below the president's office in Trump Tower—Sater previously worked on Wall Street and became involved in money laundering and stock fraud, which eventually led to him becoming an informant for the U.S. government.
Throughout his campaign and well into office, Trump has repeatedly denied any business dealings or conflicts of interest in Russia. In May, just days after he dismissed former FBI director James Comey, Trump insisted to NBC News that he had no business in Moscow.
"I have had dealings over the years where I sold a house to a very wealthy Russian many years ago. I had the Miss Universe pageant — which I owned for quite a while—I had it in Moscow a long time ago. But other than that, I have nothing to do with Russia," the president said.
But during a deposition in 2007, Trump testified that Bayrock brought investors from Russia to Trump Tower to discuss possible deals.
"It's ridiculous that I wouldn't be investing in Russia," Trump said at the time, according to Bloomberg. "Russia is one of the hottest places in the world for investment."