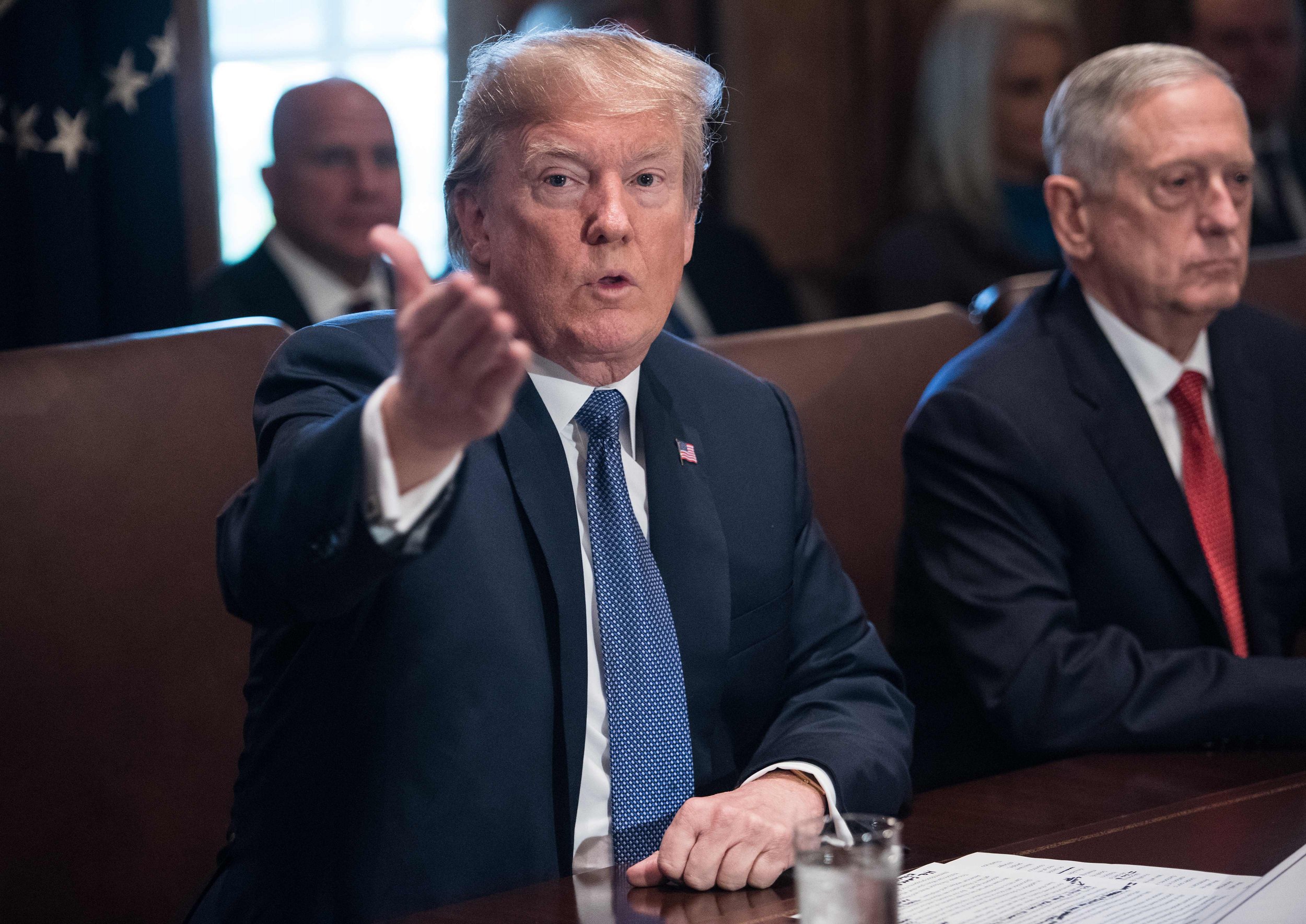 White House press secretary Sarah Huckabee Sanders attracted a fair amount of derision for saying Tuesday that "Americans don't care much about" the ongoing investigation into alleged ties between President Donald Trump's campaign and Russia. According to a poll released Wednesday, she may have a point.
Related: Trump voters want him in the White House even if Russia collusion is proved, poll shows​
A majority of respondents in a Politico/Morning Consult poll, 53 percent, said that the investigation into whether the Trump campaign colluded with Russia should be either a "top priority" or an "important priority" for Congress. But that figure was lower than that for any of the other seven issues respondents were queried about, with the exception of Trump's wish to build a wall on the U.S.-Mexico border.
For the 1,990 registered voters surveyed, passing a tax reform bill was weighted as the most important, with 42 percent considering it a top priority and a further 32 percent saying it was a significant priority. Reforming entitlement programs like Medicare and Social Security was seen as a leading priority for 39 percent.
The other issues viewed by voters as more important for Congress to address than the Russian investigation were passing an infrastructure bill; reforming regulations on banks and financial services companies; and getting an immigration reform bill passed.
The survey was conducted between October 26 and October 30—just around the time it was disclosed that two former Trump campaign aides had been indicted as part of special counsel Robert Mueller's Russia investigation. Along with those indictments, it was disclosed that a former foreign policy adviser to the campaign, George Papadopoulos, had pleaded guilty to lying to the FBI.
The findings come a day after Sanders criticized the media for spending too much time discussing the Russia investigation.
"My guess is, if you look at the records, the questions that I take in here day out have far more to do with an investigation that, frankly, most Americans don't care too much about, and a whole lot less to do with policies that actually impact them," she said in Tuesday's briefing.
The evidence is even stronger that Trump's core supporters are unconcerned about the Russia investigation. In a Public Policy Polling survey released Tuesday, 75 percent of the president's supporters said the idea that Trump's campaign colluded with Russia was "fake news." And even if collusion is proved, 79 percent of Trump voters responded that he should remain in office.
While the White House may have a point with its views on Americans' takes on the Russia story, its claim that the investigation is winding down appears far less based in reality. Indeed, with the first indictments being filed, both Democrats and Republicans have expressed concern that Trump may try to interfere in the process, perhaps even by seeking to fire Mueller.