Unlike the Trump-Russia Investigation, Few Americans Care About Building the Border Wall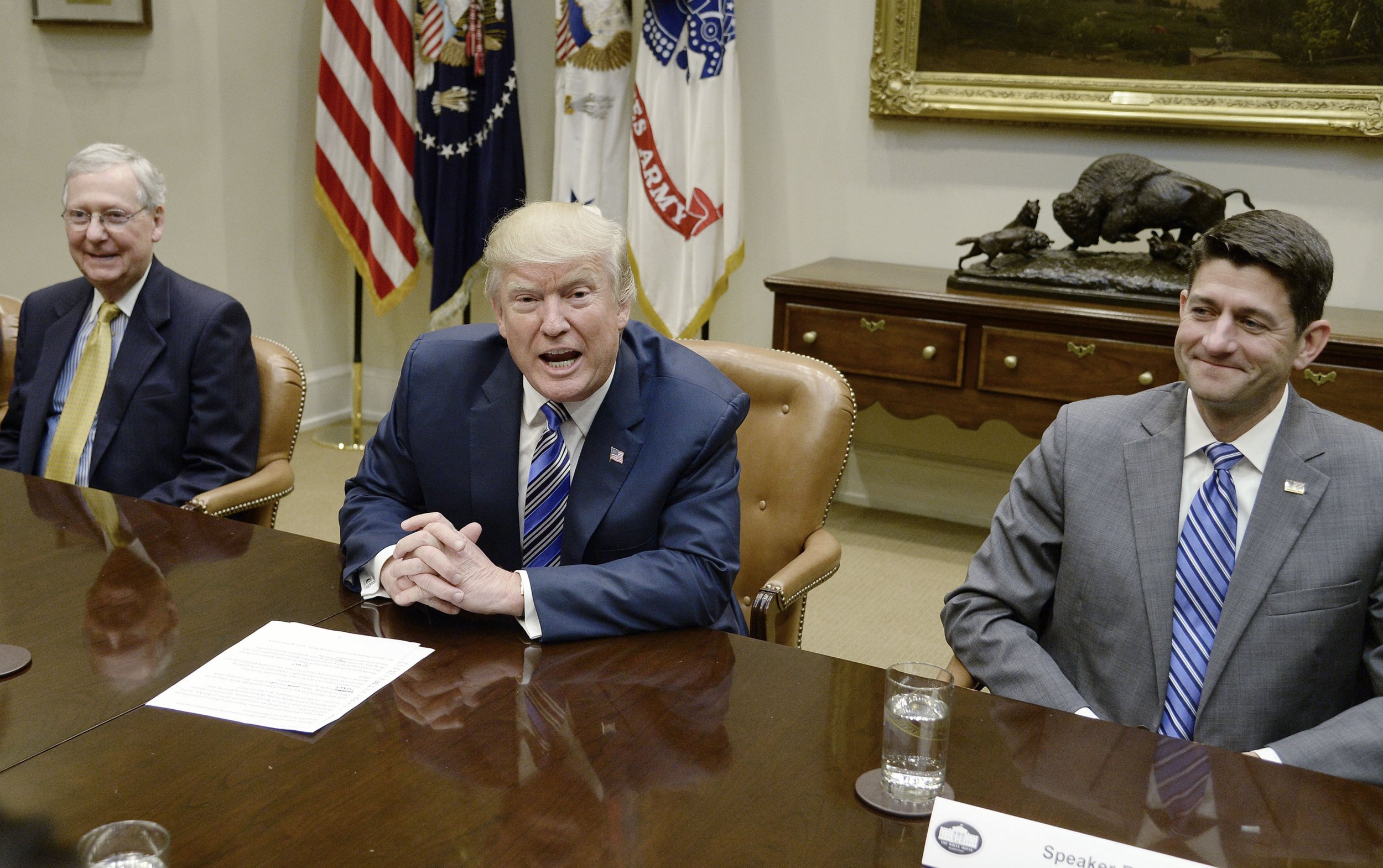 Compared with those who think building a wall along the Mexico border is a top priority, more than twice as many Americans think investigating Russia's involvement in the 2016 election is Congress's first priority through the rest of the year.
The findings come in a Politico-Harvard poll, released Friday, that indicated that lowering prescription drug prices is the No. 1 priority for adults in the United States.
Related: Republicans tell Democrats: 'We'll give you DACA if you fund Trump's border wall'
President Donald Trump has been in discussions with Democratic leaders in recent days about the Deferred Action for Childhood Arrivals program and whether any proposal to turn the basis of DACA into legislation would be packaged with funding for a border wall. Trump said that a deal was close while also confirming that it would not include funding for the wall, which he insisted would "come later."
Trump has had to backtrack on his claims that Mexico would pay for the wall, a chief campaign promise, and is instead seeking funding from Congress, at least initially. But of the 10 issues raised during the Politico-Harvard survey, building the wall was considered a top priority by the fewest number of Americans—just 11 percent.
By contrast, 23 percent of the 1,016 U.S. adults polled between August 30 and September 3 said that investigating Russia's role in last year's election should be a top priority. Russia's involvement and possible collusion with the Trump campaign is the subject of five ongoing investigations, including four in Congress.
Last week, Donald Trump Jr. testified behind closed doors to the Senate Judiciary Committee and could be compelled to answer questions in public. It was confirmed on Thursday that Roger Stone, the president's former adviser and longtime friend, will give testimony in a closed session before the House Intelligence Committee on September 26.
Despite controlling the White House and both chambers of Congress, Trump and Republicans have yet to pass a single major piece of legislation. An attempt to repeal and replace Obamacare failed during the summer. Just 26 percent of Americans surveyed in the poll consider reviving the effort to be a top priority. It is, however, the No. 1 issue among Republicans, with 53 percent saying it should be Congress's top priority.
By contrast, the top issue for Democrats is lowering prescription drug prices, followed by raising the current $7.25-an-hour federal minimum wage.
As for what Congress's priority will actually be for the remainder of the year, Republicans remain determined to get a tax overhaul done. However, Trump's recent dalliance with Democrats, debt-ceiling negotiations, hurricane relief and DACA have all complicated the situation in Washington.