Trump-Russia Investigation: Paul Manafort Guilty Plea Reveals Details of Foreign Influence on Campaign Chairman
Former Trump campaign chairman Paul Manafort pleaded guilty on Friday to conspiring to defraud the United States and conspiring to obstruct justice.
Special counsel Robert Mueller's office accused Manafort of failing to register as a foreign agent under the Foreign Agent Registration Act, a previously obscure law that was recently catapulted into the public spotlight thanks to Mueller's investigation into foreign interference in the 2016 presidential race. He was also accused of money laundering, tax fraud and failing to file reports on foreign bank accounts, among other charges.
On Friday, the special counsel filed a criminal information—a charging document that is filed by prosecutors to indicate the criminal conduct to which the defendant will plead guilty—which details Manafort's numerous connections to foreign governments and the use of foreign bank accounts to funnel millions of dollars into the U.S. without paying taxes. He was primarily involved with a pro-Russian political party in Ukraine, according to the documents.
"Between at least 2006 and 2015, Manafort conspired with Richard W. Gates (Gates), Konstantin Kilimnik (Kilimnik), and others to act, and acted, as unregistered agents of a foreign government and political party. Specifically, Manafort conspired to act and acted as an agent of the Government of Ukraine, the Party of Regions (a Ukrainian political party whose leader Victor Yanukovych was President from 2010 to 2014), President Yanukovych, and the Opposition Bloc (a successor to the Party of Regions that formed in 2014 when Yanukovych fled to Russia)," the court document reads.
"Manafort generated more than 60 million dollars in income as a result of his Ukraine work. In order to hide Ukraine payments from United States authorities, from approximately 2006 through at least 2016, Manafort, with the assistance of Gates and Kilimnik, laundered the money through scores of United States and foreign corporations, partnerships, and bank accounts," the document continues.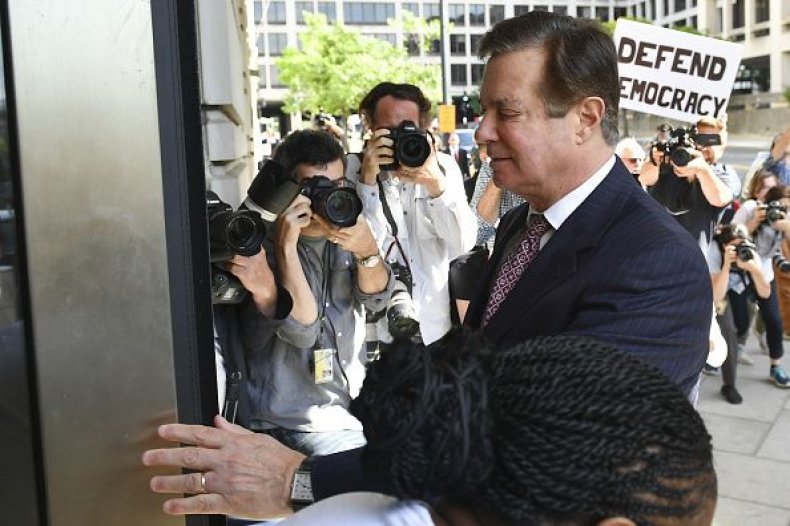 Manafort's ties to Ukraine and the former Soviet Union are well known. In their book, Russian Roulette: the Inside Story of Putin's War on America and the Election of Donald Trump, journalists Michael Isikoff and David Corn write that Victoria Nuland, an assistant secretary of state who oversaw European and Eurasian affairs under former President Barack Obama, claimed that Manafort had been "a Russian stooge for fifteen years."
According to Mikheil Saakashvili, former president of the post-Soviet Republic of Georgia, Kremlin-linked operatives began hiring Manafort and his associates to push their agenda in the former Soviet Union around a decade ago.
"Manafort first came to Georgia in 2008 to work for [Russian-linked businessman Arkady Shalvovich "Badri"] Patarkatsishvili. [Ukrainian oligarch Rinat] Akhmetov called Manafort and asked him to work against me," Saakashvili, who touts himself as a pro-Western politician opposing Russian influence in the region, told Newsweek. "Russians are very clearly recruiting Americans because they have high visibility. Why is Washington so expensive? It's not Silicon Valley. Lobbyists are getting money from dirty origins. We were getting damaged by Manafort starting in 2005. It wasn't just Ukraine; it was the whole former Soviet space," Saakashvili adds.
The special counsel's documents allege that Manafort was aware that he was lobbying illegally on behalf of foreign interests that were in direct opposition to official U.S. foreign policy.
"Manafort knew that Ukraine had a strong interest in the United States' taking economic and policy positions favorable to Ukraine, including not imposing sanctions on Ukraine," the criminal information states. "Manafort also knew that the trial and treatment of President Yanukovych's political rival, former Prime Minister Yulia Tymoshenko, was strongly condemned by leading United States executive and legislative branch officials, and was a major hurdle to improving United States and Ukraine relations."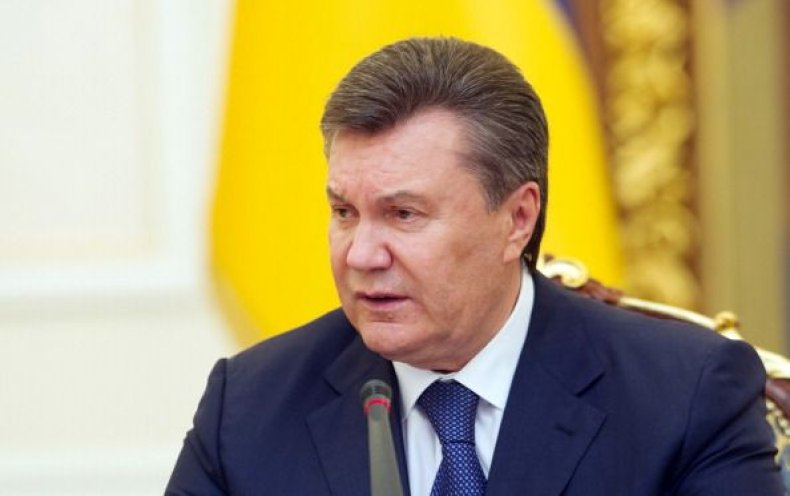 Manafort allegedly hired five companies and a law firm to assist with lobbying activities. Furthermore, he secretly retained four former heads of state and senior officials from Europe, including a former Austrian chancellor, an Italian prime minister and a Polish president, who were all being paid by Ukraine to give favorable assessments of the country. Between 2012 and 2014, Manafort secretly wired over $2 million to these former heads of state, nicknamed the "Hapsburg Group," using offshore accounts.
One of the heads of state was a representative in the European Parliament, and in 2012 Manafort directed this individual to call members of Congress to lobby against legislation that would be unfavorable to Ukraine's pro-Russian President Yanukovych. Manafort went to great lengths to keep these lobbying activities secret, as well as to conceal the fact that the European Parliament member in question was on Ukraine's payroll, according to the special counsel.
It is likely the Polish official in question is former Polish President Aleksander Kwasniewski, who previously headed a European Parliament monitoring mission to Ukraine, according to experts.
"Today's guilty plea confirms that Trump's former campaign manager was illegally lobbying on behalf of a foreign government and concealing that information from the Department of Justice. While the indictment is focused on Manafort's work for a pro-Kremlin party in Ukraine, it also implicates Manafort's business partner Konstantin Kilimnik, who reportedly has direct ties to Russian intelligence," Michael Carpenter, senior director of the Penn Biden Center for Diplomacy and Global Engagement, told Newsweek. "It seems likely, therefore, that Manafort was not just representing the interests of a pro-Kremlin political faction in Ukraine, but that he was directly or indirectly representing the Kremlin's interests as well."
Manafort and his associates also had a string of companies and bank accounts in countries like Cyprus, the Grenadines and the United Kingdom, according to the court documents, which they used to avoid paying taxes on income earned abroad. The document details 15 separate entities in Cyprus, two in the Grenadines and one in the United Kingdom. Manafort paid vendors in the U.S. using wire transfers from these foreign entities that were worth more than $12 million. He also disguised more than $13 million from Cypriot entities as loans for the purpose of fraudulently reducing his reported taxable income, the special counsel claimed.
Manafort has agreed to cooperate with the special counsel and entered guilty pleas on two charges. The government will take over four of Manafort's properties and money from several bank accounts, according to court records.