Did Trump Family, Associates Break Law With Russia? A Guide to Potential Suspects in Mueller's Probe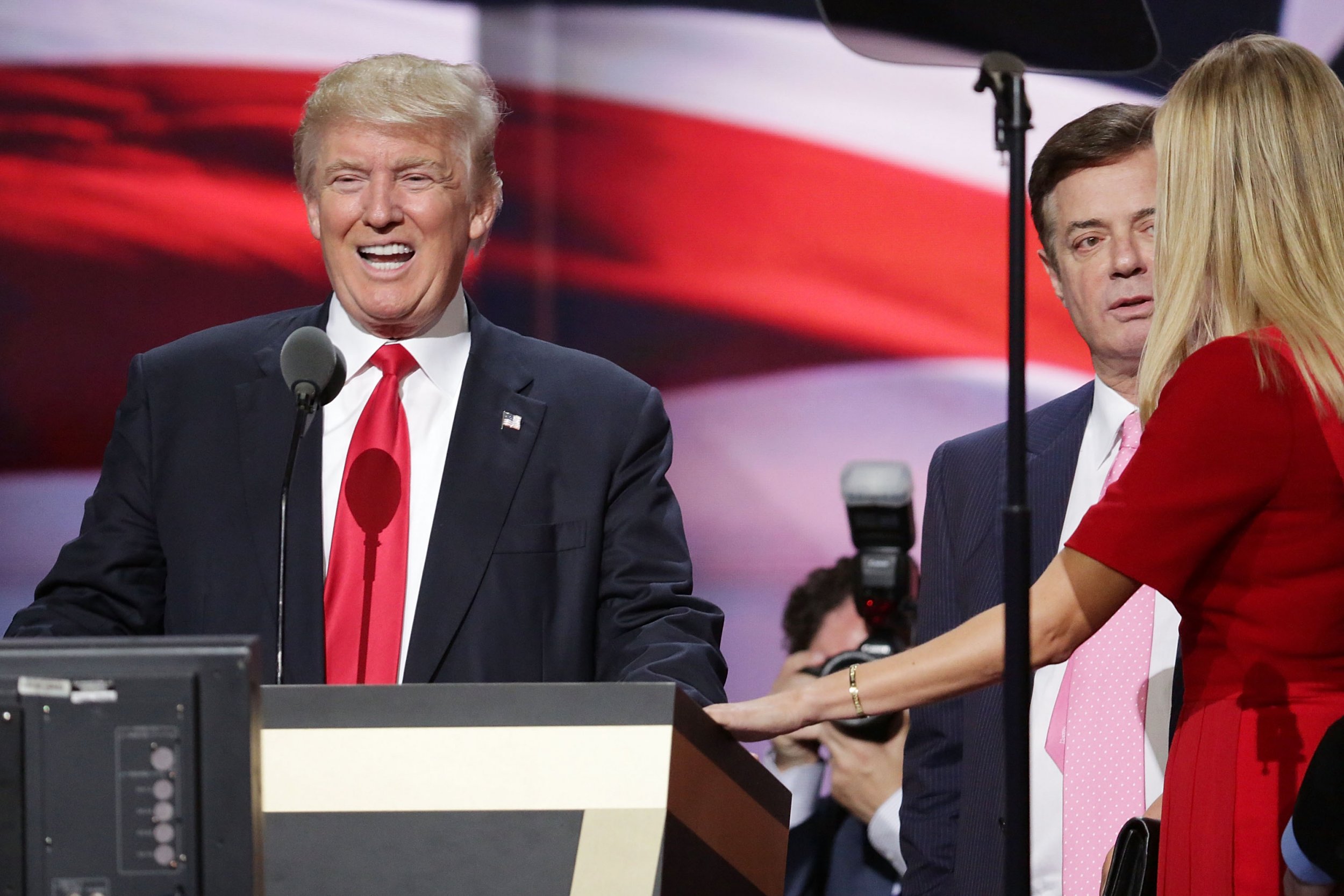 It has been a big few days in the ongoing investigation into Russia's efforts to influence the 2016 election and possibly collude with Donald Trump's campaign. The president's personal lawyer, Michael Cohen, has appeared before multiple congressional committees, and the Hillary Clinton campaign was reported to be one of the financers behind an explosive dossier alleging links between Trump and Russia.
At the same time, the investigation led by special counsel Robert Mueller is delving deeper into Paul Manafort, Trump's former campaign manager.
Related: Here's what the 'golden shower' dossier now being investigated by Mueller claims about Trump and Russia
The probe also goes far beyond Manafort. Here's a full list of the Trump campaign figures now at the heart of one of the largest and most serious investigations in U.S. history.
Paul Manafort
The man who spent five months on Trump's campaign—almost three of them as its chairman—has long been a focus of investigators' interest. Manafort resigned from the Trump campaign in August 2016, shortly after The New York Times reported that he received $12.7 million in undisclosed cash payments from the pro-Russian party of ousted Ukrainian President Viktor Yanukovych. The noose around him began to tighten in July, when the FBI conducted a predawn raid of his home and seized tax documents and foreign banking records, among other relevant documents.
This week, it was reported that the U.S. attorney's office in Manhattan, in conjunction with Mueller, is investigating Manafort for money laundering. It is widely believed that Mueller aims to use the money laundering charges to flip Manafort and turn him into a witness against Trump.
Roger Stone
A longtime adviser to Trump, Stone boasted during the campaign that he was in communication with WikiLeaks founder Julian Assange before that outfit released emails from the account of Hillary Clinton's campaign chairman, John Podesta. Stone has also confirmed that he exchanged messages with a hacker believed to be responsible for attacking the Democratic National Committee. Last month, he was questioned by the House Intelligence Committee.
Jared Kushner
The president's son-in-law initially filed a security clearance form that featured no record of contacts with foreign officials. Since then, he has been compelled to revise the form multiple times, as various dealings with Russians have been disclosed. During the presidential transition, Kushner met with Russian ambassador Sergey Kislyak, and they discussed setting up a secret back channel in order to communicate. It was later reported that during the campaign Kushner was involved in a June 2016 meeting at Trump Tower with a Kremlin-linked Russian lawyer. Mueller has taken an interest in Kushner's finances and business dealings as part of his investigation, The Washington Post reported in June.
Donald Trump Jr.
The president's eldest son was the main contact within the campaign for arranging the now famous June 2016 meeting at Trump Tower. Released emails showed that Trump Jr. agreed to the meeting with a "Russian government attorney" under the promise of receiving "high level and sensitive information" that would incriminate Clinton, as part of the Russian government's efforts to support Trump. Trump Jr. has claimed that nothing came of the meeting. That gathering has caused further fallout for the president: CNN reported that Mueller's team has sought to interview White House staffers involved in the initial misleading statement about the meeting's subject.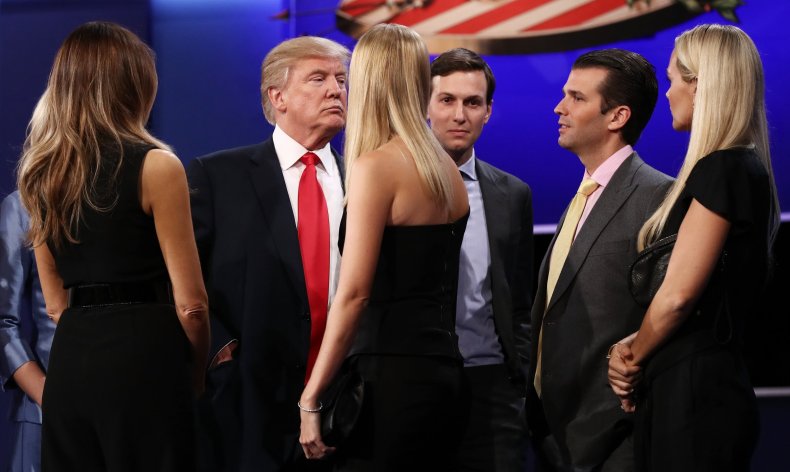 Michael Flynn
Flynn has been at the forefront of investigators' focus since he was forced to step down as Trump's national security adviser in February, after it emerged that he had misled Vice President Mike Pence about contacts with Kislyak during the transition. It was later revealed that the then-acting attorney general, Sally Yates, had warned the White House that Flynn could be subject to blackmail. The special counsel's team has also probed whether Flynn played a part in an effort to obtain Clinton's emails from Russian hackers, The Wall Street Journal reported in August.
Flynn's troubles do not end there. In June, Newsweek reported that he traveled to Saudi Arabia to broker a business deal with the Saudi government and a Russian government agency. Democrats have accused Flynn of breaking the law by failing to disclose the trip.
Michael Cohen
Trump's lawyer featured prominently in an explosive dossier compiled by a former British intelligence operative during the 2016 campaign. The dossier alleges that Cohen acted as a point of contact for Russian officials within the campaign and that he traveled to Prague to discuss Russia's hacking efforts with a Russian representative. Cohen denied those allegations in a letter to the House Intelligence Committee, but he has remained an object of scrutiny and met with the committee on Tuesday for a closed hearing. He was due to talk with Senate investigators on Wednesday.