Putin's Daughter Is Linked to Wilbur Ross—Another Trump-Russia Connection?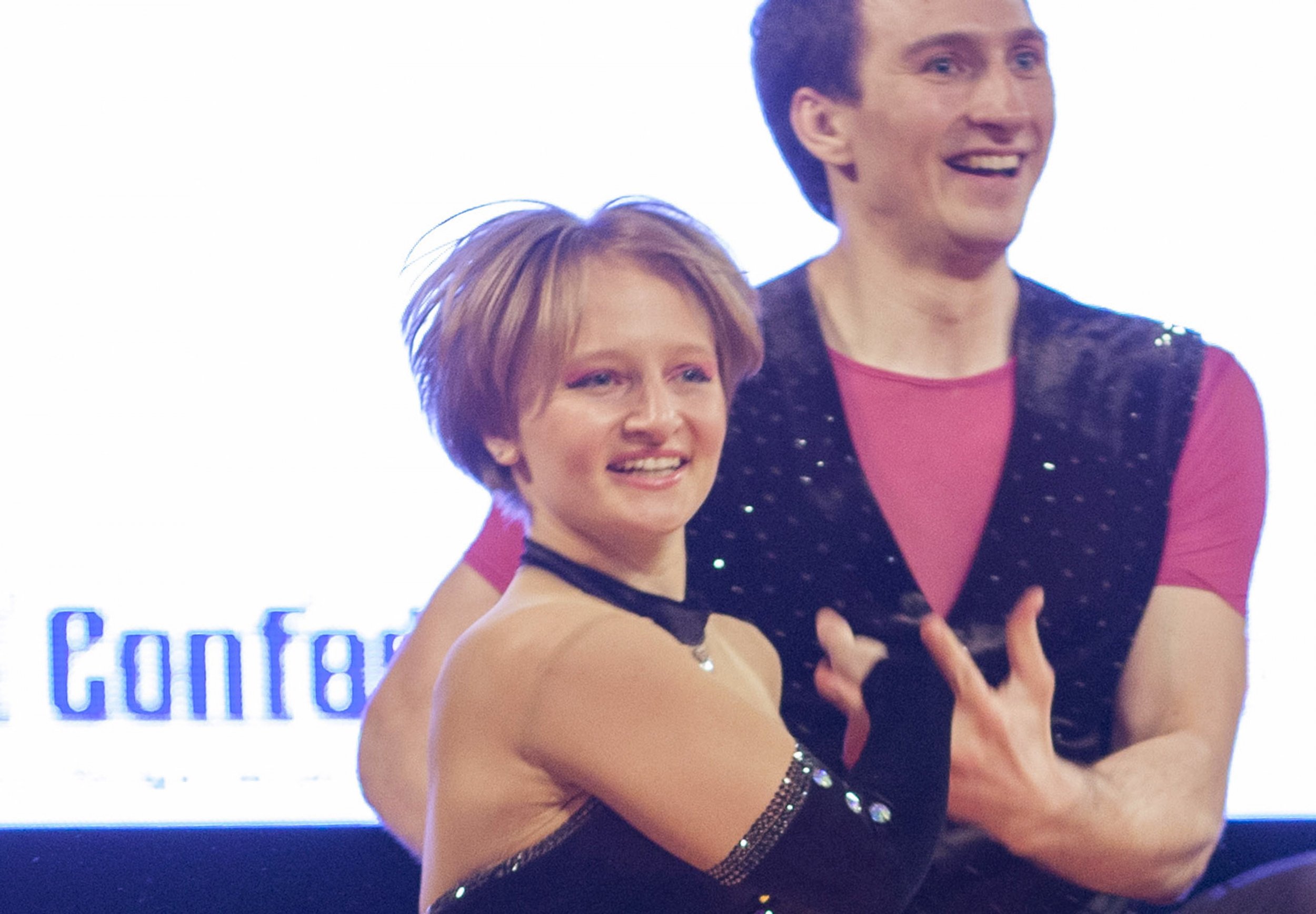 Updated | President Donald Trump's commerce secretary, Wilbur Ross, is doing business with Russian President Vladimir Putin's son-in-law, a bombshell new report revealed Tuesday.
A large leak of financial documents called the Paradise Papers revealed several weeks ago that Russian billionaire Kirill Shamanov, the son of a close friend of Putin, does business with Ross—but until Tuesday, the exact connection between Shamanov and Putin was unclear.
Katerina Tikhonova—a wealthy dancer married to Shamanov—has finally been confirmed to be the daughter of Putin, Reuters reported.
Putin has been so secretive about this daughter's identity that Kremlinologists have spent years trying to confirm that Tikhonova is his offspring. Sources previously told the media that Tikhonova was Putin's daughter, but then they backtracked and vehemently denied their comments. Now, a man who worked with Tikhonova has confirmed on the record that she is Putin's daughter. Shamanov allegedly married Tikhonova in 2013, and attendees at the couple's wedding were reportedly sworn to secrecy.
"Yes, of course," said Manfred Mohab, vice president of legal affairs for the World Rock'n'Roll Confederation, when asked by Reuters if Tikhonova is Putin's daughter. Mohab previously worked with Tikhonova at the confederation. Several other anonymous sources also confirmed her identity.
The revelations about Ross's Russian connections were made as special counsel Robert Mueller investigates whether the Trump administration colluded with Russians to influence the 2016 presidential election.
The Paradise Papers already revealed that Ross has earned a substantial sum of money from his dealings with Russia. Navigator Holdings, a shipping company Ross owns a stake in, has a long history of deals with a Russian gas and petrochemicals company co-owned by Shamanov, the Paradise Papers revealed.
Shamanov's petrochemicals company is one of the largest in Russia and has reportedly benefited from government favoritism. For example, Shamanov's brother allegedly received a $1.75 billion state loan for the company at one-third the rate paid by everyone else in Russia.
Navigator has made at least $68 million in revenue due to its partnership with Shamanov's company, The Guardian reported. Navigator's revenue from Shamanov's company almost doubled between 2014 and 2015, a time when some of the company's other owners were under U.S. sanctions.
These aren't the only connections Ross has had with Russian elites. In 2014, Ross led a takeover of the Bank of Cyprus—and Russian billionaire Dmitry Rybolovlev was a shareholder. Some years earlier, Rybolovlev had purchased a Florida mansion from Trump for $95 million.
The buying price was more than double what Trump paid for the house four years earlier, and Rybolovlev had never visited the property before the purchase. In 2016, at the height of Trump's campaign for president, journalists investigated why Rybolovlev's and Trump's aircraft landed in the same cities within an hour of each other during three Trump campaign rallies.
Trump maintains that he never met Rybolovlev.
Meanwhile, Ross maintained his holdings in Navigator even after taking a position in the Trump administration, which some experts believe is a conflict of interest because the commerce secretary is consulted on which Russians to sanction.
Mohab told Reuters that Tikhonova's connection to Putin has helped make Russia a leader in acrobatic rock 'n' roll, an obscure form of dance performed by the strongman's daughter.
In 2016, Reuters reported that a publicly funded $30 million complex for acrobatic rock 'n' roll is being constructed on the outskirts of Moscow, despite the fact that few people participate in the sport.
Correction: An earlier version of this story said Rybolovlev was the biggest shareholder in the Bank of Cyprus in 2014. He was a shareholder, but not the biggest, according to his lawyers.