Trump-Russia Investigation Will Produce More Indictments in 2018, House Judiciary Democrat Predicts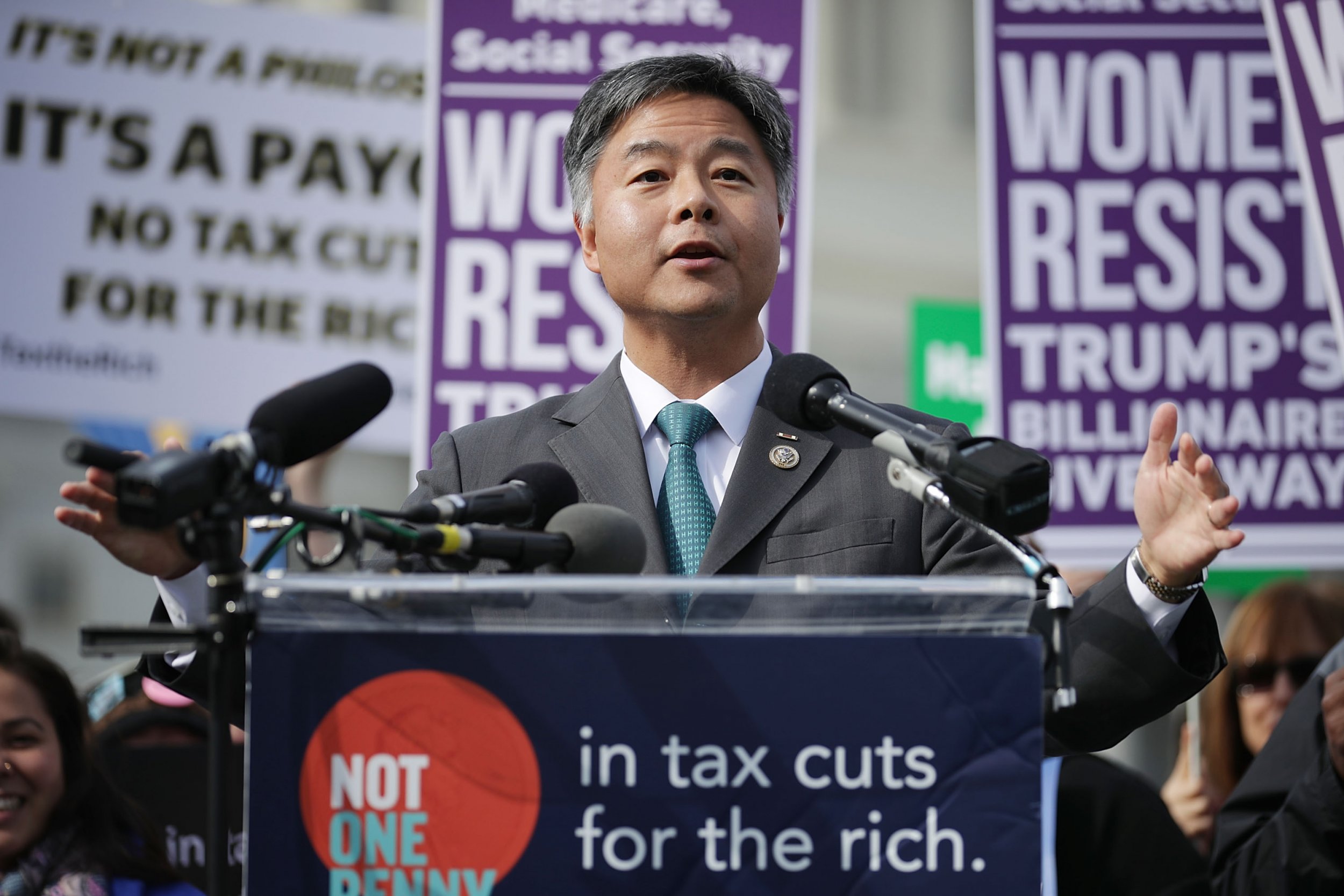 More indictments are coming this year in special counsel Robert Mueller's probe into possible collusion between President Donald Trump's campaign and Russia in the presidential election, a Democrat on the House Judiciary Committee predicted.
Representative Ted Lieu of California based his remarks on a New York Times report on Saturday that alleged that Mueller's investigation began because former Trump campaign foreign policy adviser George Papadopoulos drunkenly told an Australian diplomat that Russian officials were shopping information that could damage Trump's opponent, Hillary Clinton.
"We know that George Papadopoulos has now agreed to cooperate with special counsel Mueller, and keep in mind he was on no one's radar screen until the guilty plea was unveiled," Lieu said on MSNBC on New Year's Eve. "That tells me that special counsel Mueller knows a lot about facts and circumstances surrounding the Russia investigation, and he's not letting people know what he knows until public documents come out with indictments and guilty pleas."
Lieu concluded: "I expect next year to see more indictments coming."
The congressman added that the revelation around Papadopoulos is significant because it "shows that what Donald Trump's allies are trying to do, saying this is some sort of democratic witch hunt, is false."
Papadopoulos's knowledge of Russians possessing stolen emails from Democrats "leads to all sorts of questions such as who else on Trump campaign knew, what did the Trump campaign do with this information," Lieu said.
The Times reported that the FBI probe did not start due to a dossier compiled by a former British spy hired by a rival campaign, as the president and other conservative politicians have alleged.
Lieu also criticized the GOP for attacking the FBI as it investigates possible collusion, and said that the agency's director Chris Wray has given more than $39,000 to Republican candidates.
"I still trust them because it's demeaning to say somehow that FBI officials can't do their jobs just because they have political opinions," Lieu said. "All of us have political opinions."
Papadopoulos in October pleaded guilty to lying to the FBI about his communications with Kremlin-connected Russians. Former campaign aide Michael Caputo called Papadopoulos a "coffee boy" who had "nothing to do with the campaign."
Lieu on Saturday tweeted out the Times story and wrote, "The White House should be scared."
Criticism from Republicans has not stopped Lieu from defending Mueller and his probe, and continuing to criticize Trump and his administration, including son-in-law Jared Kushner, who is working as a White House senior adviser though he has not been granted a security clearance.
Former Trump campaign manager Paul Manafort and his deputy Rick Gates were indicted in October and pleaded not guilty.