Did Trump Collude with Russia? List of Each Questionable Meeting Between Russians and White House Associates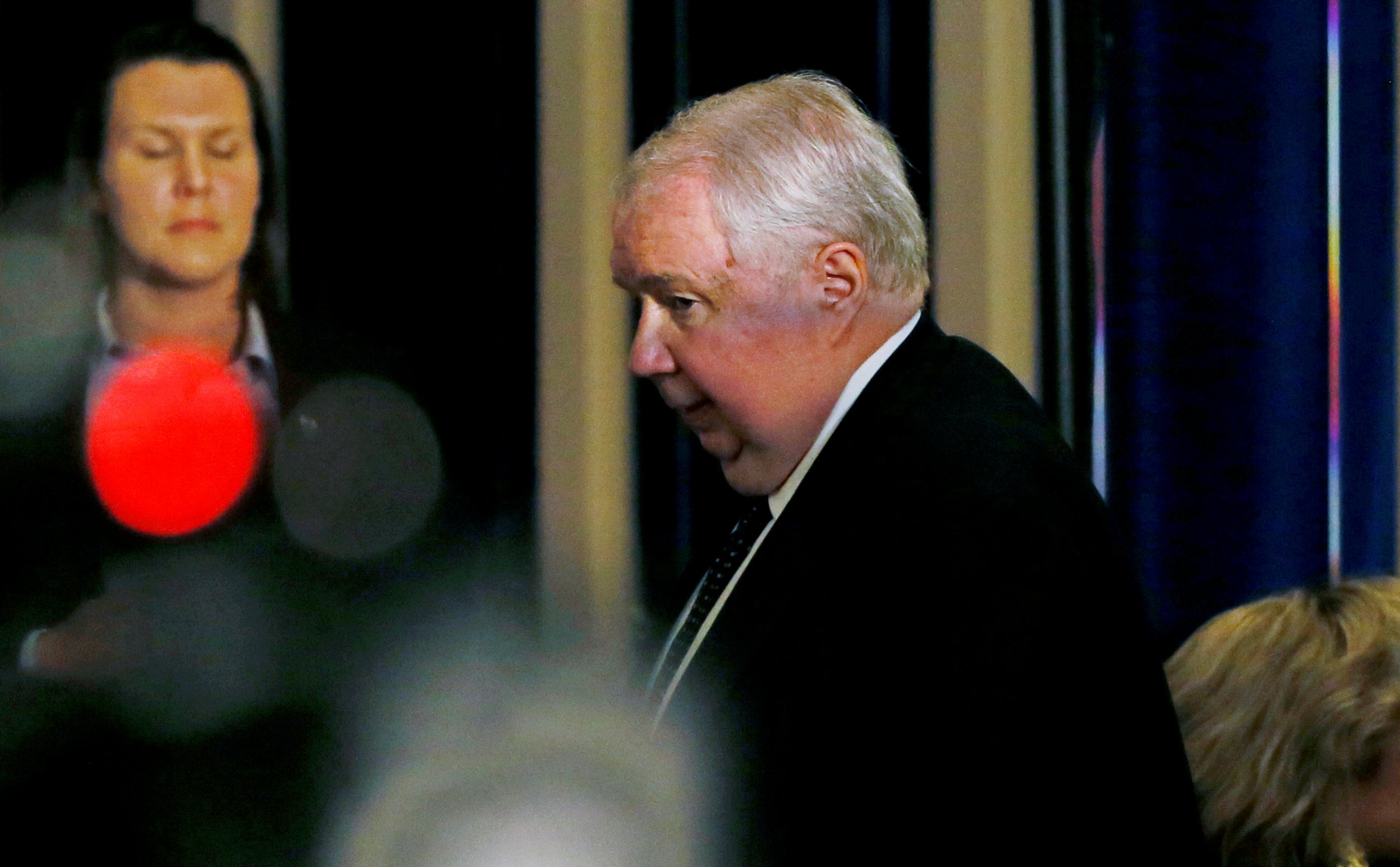 Did the Trump campaign collude with Russia to win the White House? The question has nagged and gnawed at President Donald Trump's administration and the Republican Party's agenda for months, with Trump associates testifying this week before the Senate.
The president has strongly denied having any ties to Russia and has even doubted the intelligence community's assessment that the Russians interfered with the 2016 election. Embattled current and former advisers, including Trump's son-in-law Jared Kushner, Trump's son Donald Trump Jr., former campaign manager Paul Manafort and Attorney General Jeff Sessions also have denied every accusation of collusion or improper contact with the Kremlin.
The scandal and three investigations have a host of characters who could rival HBO's Game of Thrones'. There's the president's family, advisers and the Russians themselves, on top of the investigators.
In order to catch up, here is a breakdown of each of the campaign's questionable interactions with Russia.
Jared Kushner
The latest news came Monday from the president's senior adviser Kushner, who had an 11-page statement prepared before giving testimony to the Senate Intelligence Committee, The Washington Post reported.
In the statement, Kushner defended his meetings with Russian ambassador Sergey Kislyak and three others. He detailed four meetings and wrote he had "limited contacts" with the Russians. He flatly stated: "I did not collude, nor know of anyone else in the campaign who colluded, with any foreign government. I had no improper contacts. I have not relied on Russian funds to finance my business activities in the private sector."
In March, it was revealed that Kushner, along with former national security adviser Michael Flynn, had met with Kislyak at Trump Tower in New York in December, according to The New York Times. The meeting had not been disclosed until the report, and the purpose of the sit-down was to "establish a line of communication" between the incoming administration and the Russian government.
Also in December, Kushner, who, like his father-in-law, hails from the real estate world, met with the head of a Russian state-run bank. The explanations given for the meeting by the White House and the Kremlin conflicted, according to the Post.
Jeff Sessions
The embattled Sessions, who has been chastised by Trump for recusing himself from the justice investigation, met with Kislyak twice last year after he had been tapped by Trump as a senior foreign policy adviser. Sessions failed to disclose the meetings during his Senate confirmation hearings, but in testimony last month vehemently denied discussing anything involving the campaign with Kislyak.
However, Kislyak relayed back to Moscow that he and Sessions had talked about the campaign as well as policies involving Russia, the Post reported Friday.
Donald Trump Jr.
In early June 2016, the president's eldest child and son set up a meeting with a Russian lawyer and six others, including Kushner and then-campaign manager Paul Manafort, in order to receive possible opposition research incriminating Democrat Hillary Clinton, The New York Times reported in a series of stories.
At first, Trump Jr. claimed the meeting's topic was adoption policy, but eventually he released an email chain that showed he knew that the purpose of the meeting was to receive information about Clinton from the Russian government. He has since said he thinks he could have handled things differently.
Michael Flynn
Along with meeting Kislyak with Kushner, Flynn also exchanged calls and text messages with the ambassador in December. The Post first reported that the two had discussed sanctions put in place by former President Barack Obama, though Flynn did not disclose that information to Vice President Mike Pence. Flynn resigned in February.
The White House would later say that Flynn and Kislyak had been in contact to set up a call between Trump and Putin, as well as Flynn expressing condolences for the Russians killed in a plane crash in December and a conference in Syria regarding ISIS.
Trump himself
The president has faced heavy criticism for his direct contact with top foreign diplomats. In May, Trump welcomed Russian foreign minister Sergey Lavrov and Kislyak to the Oval Office. During that meeting, Trump reportedly bragged about the quality of intelligence he receives every day and even disclosed to Lavrov and Kislyak classified information about ISIS potentially putting explosives in laptop computers for use on aircraft. It was later revealed that the information came from Israel.
Then, earlier this month, Trump and Putin held a bilateral talk at the Group of 20 summit in Hamburg, Germany, for more than two hours. Trump claimed he pressed Putin twice about meddling in the election and that Putin denied it each time. Later, Russia stated that Trump had accepted Putin's denials, but the White House pushed back on that claim.
A second private meeting also took place at a dinner during the G20, with the Times asserting that Trump and Putin had spoken for roughly an hour, with Putin's translator the only other witness.