When Will Paul Manafort Go On Trial? Everything We Know About Ex-Trump Aide's Days in Court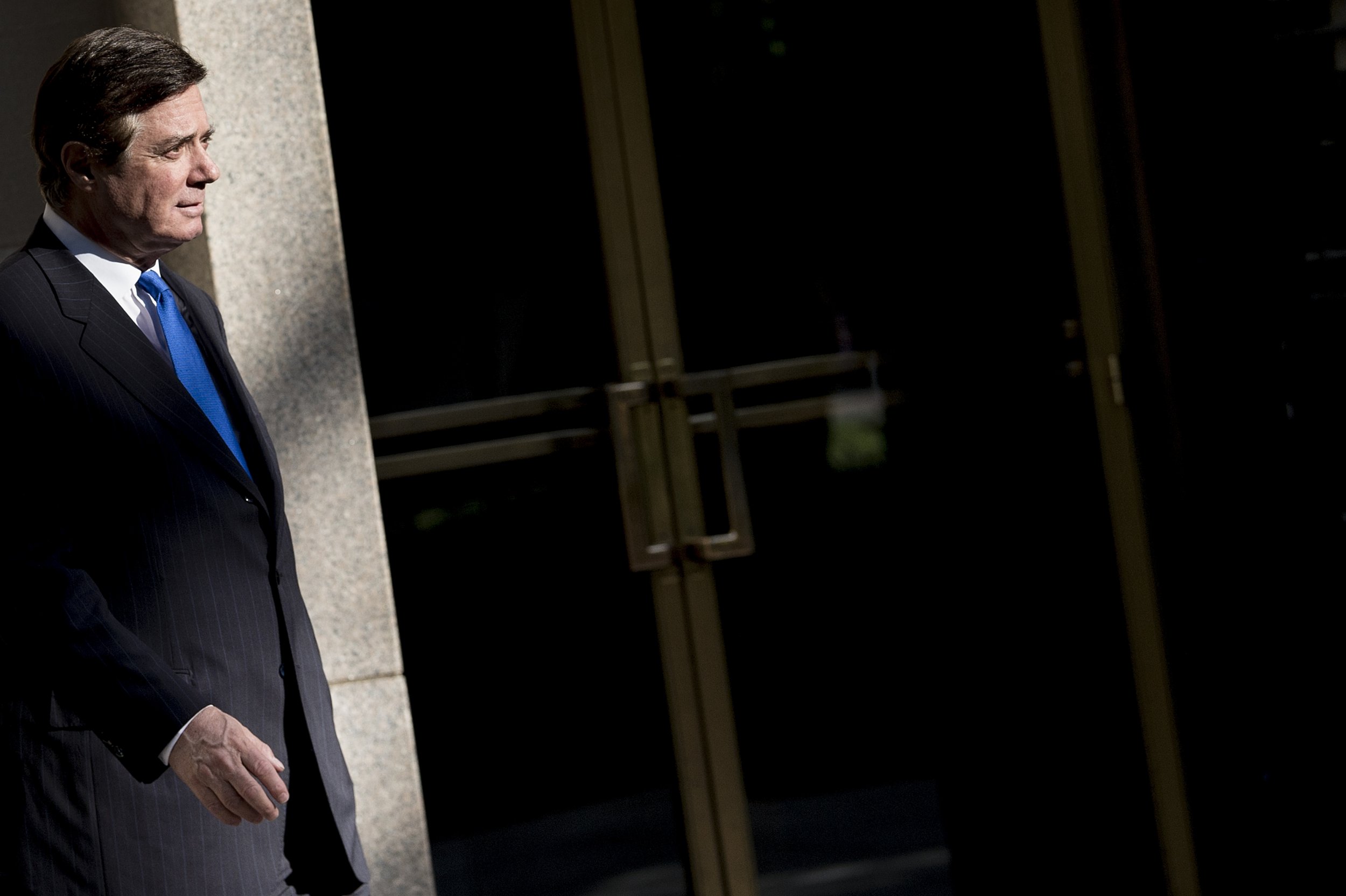 It may seem like former Trump campaign chairman Paul Manafort and his deputy Rick Gates were only just indicted for money laundering and unreported foreign lobbying, but their legal proceedings are moving right along. A judge has already proposed a trial date: May 7, 2018.
U.S. District Judge Amy Berman Jackson suggested the date in an order released Friday, days after Manafort and Gates were charged in connection with Special Prosecutor Robert Mueller's ongoing probe into Russia's influence on the 2016 election. Jackson said she wanted attorneys for the government and the accused men to meet on November 6 to discuss when a trial would fit into everyone's schedules.
Jackson laid out a tight timeline for Manafort and Gates, with all motions filed by the start of next month, jury questionnaire requests in by March 1 and a pretrial conference set for April 19. The trial itself would begin on May 7 at 9:30 a.m.
Jackson warned both sides that there's no wiggle room for delays. "Any trial date that is set in this case will be a firm trial date," she wrote.
Manafort and Gates pleaded not guilty on Monday to 12 counts including conspiracy against the U.S., money laundering, failure to report foreign bank and financial accounts, being unregistered foreign agents and making false statements. They're accused of working as lobbyists in Ukraine and then funneling more than $75 million through offshore accounts and corporations without notifying American authorities.
Both Manafort and Gates were more recently associated with President Donald Trump, whose campaign is being investigated by Mueller for possibly colluding with the Kremlin to meddle in last year's election.
Mueller's team told the court on Thursday he believed he'd only need about three weeks—15 days' worth of trial—to present his case against the duo, according to the Associated Press. The special prosecutor has already secured one victory: Another former Trump aide, George Papadopoulos, pleaded guilty to lying to the FBI about his communications with Russia during Trump's campaign.
As for Manafort and Gates, both were put on house arrest and made to give up their passports. Their bonds are $10 million and $5 million, respectively.
Trump, meanwhile, has argued that Manafort and Gates' legal troubles have "nothing to do with" him or his campaign. "I'm not under investigation, as you know," he told the New York Times. "And even if you look at [the indictment], there's not even a mention of Trump in there."