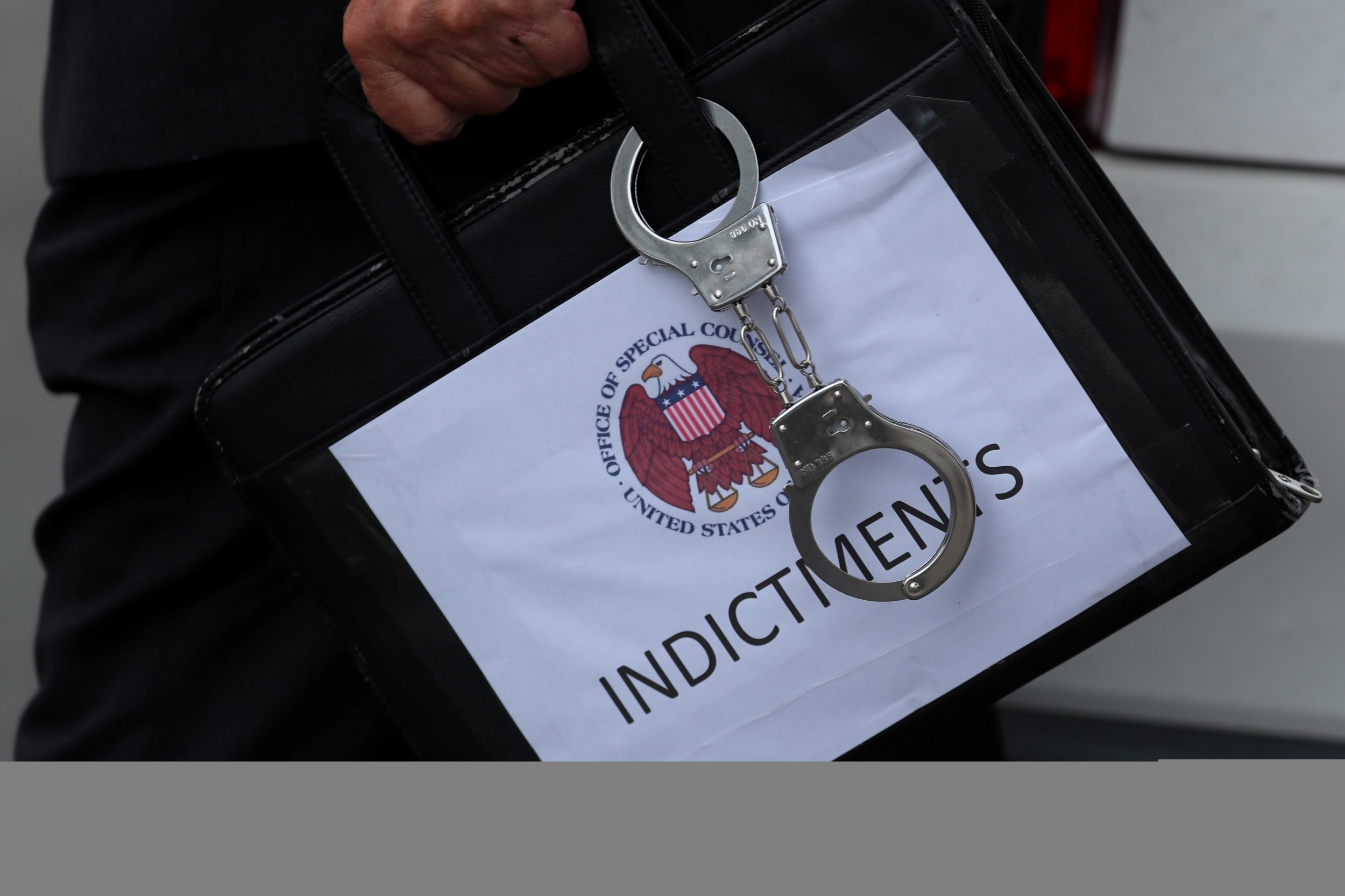 President Donald Trump is reportedly under the impression that special prosecutor Robert Mueller's probe into Russian interference in last year's presidential election is almost over and that he will get off scot-free.
Trump and many of his aides believe that the investigation has reached "its final stage" as Mueller indicts and interviews those closest to the president, The Washington Post reported, adding that legal experts say the probe is most likely far from over.
"I don't think there's any reason to believe this is almost over," Randall Eliason, law professor at George Washington University and a former federal prosecutor, told the Post. "Based not just on what we've seen but also what we know about white-collar investigations generally, this seems to me like it is just getting started."
Others say that they expect the probe to go on well into next year and possibly a lot longer. Cooperation from low-level officials like George Papadopoulos generate "new evidence and leads about those higher on the chain of command," making it unlikely that they are done following up on leads developed over the summer.
Papadopoulos pleaded guilty to lying to the FBI about a meeting he had with a shadow, Kremlin-linked academic who promised "dirt" on Hillary Clinton.
"[Prosecutors] have considerable investigative work still to do, and…more campaign officials, among others, will face charges," legal experts told the Post.
Mueller has indicted two other Trump associates: Former Trump campaign head Paul Manafort and his aide Rick Gates were collared on a dozen charges, including tax fraud and conspiracy against the United States.
Trump's private counsel disagrees with experts cited in the Post, arguing that Mueller's probe "will wrap up by the end of the year, if not shortly thereafter."
"The people who have been interviewed generally feel they were treated fairly by the special counsel, and adequately prepared to assist them in understanding the relevant material," Ty Cobb, the president's lead defense attorney, told the Post. "They came back feeling that it was over, but nobody I know of was shaken or scared."
But to some in the White House, Trump's reassurance comes off as naive and arrogant.
"This is a classic Gambino-style rollup," a person close to Trump told the Post, referring to one of New York's notorious crime families, which was brought down by the FBI in the early 1990s. "You have to anticipate this rollup will reach everyone in the administration."