Russia Is a Bigger Threat to U.S. Than North Korea or ISIS: Ex-NATO Commander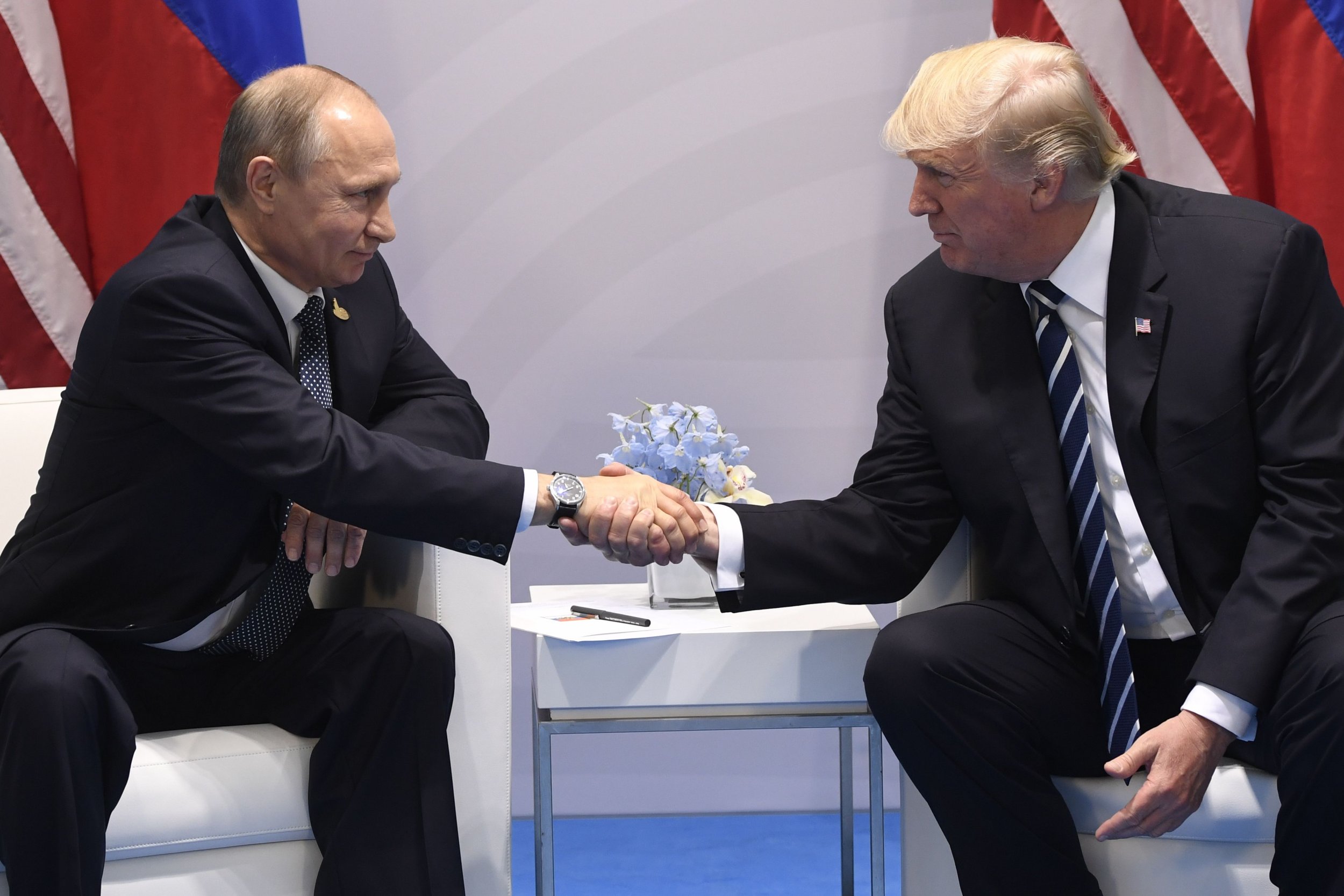 Russia remains a greater threat to U.S. security than North Korea or the Islamic State militant group (ISIS) because President Vladimir Putin still views the world in "Cold War terms," according to an ex-NATO commander.
Wesley Clark, a retired four-star U.S. military general, tells Newsweek that President Donald Trump's flip-flopping on whether the United States will uphold NATO's key self-defense principle and his affability towards Putin is "very confusing to the American public."
NATO has deployed thousands of troops to eastern Europe this year in a bid to combat perceived Russian aggression in the region. Countries in the region have described NATO membership as a bulwark against Moscow, but Russia has said that the expansion of NATO is a threat that may need to be "eliminated."
Clark, who served as NATO Supreme Allied Commander Europe—the organization's top military role—between 1997 and 2000, says that despite Trump's war of words with Kim Jong Un and the threat of Islamist terrorism, Moscow remains the biggest danger to his country's national security.
"Russia doesn't accept the legitimacy of global institutions and is working at every level to try to undercut that legitimacy, including the interference in the U.S. election," Clark tells Newsweek on the sidelines of the Global Citizen Forum in Montenegro.
"But they've interfered for years in other peoples' elections. It is just that they've become so adept at it and they took advantage of modern technology so well that we were totally stunned and caught off guard by what happened," he says.
Read more: Zapad war game is "larger than Russia told us," says NATO commander
There are four separate investigations looking into potential Russian interference in the 2016 U.S. presidential election, including a wide-ranging probe by the FBI and Justice Department led by Special Counsel Robert Mueller, looking at alleged collusion between Trump aides and Russia. Trump has described the Mueller investigation as a "witch hunt" and has denied any ties between his campaign and Moscow.
The U.S. president has adopted a positive tone towards Russia since coming to office and has avoided criticizing Putin. After the Russian president ordered the expulsion of 755 U.S. diplomats from Moscow in July in response to new American sanctions, Trump thanked Putin for helping him to reduce Washington's payroll and blamed Congress for U.S.-Russia relations being at an "all-time & very dangerous low."
Trump has also sent out mixed messages on NATO. Five days before his inauguration on January 20, Trump described NATO as "obsolete because it wasn't taking care of terror" and initially declined to commit the U.S. to Article 5 of NATO's founding treaty, which states that an attack on one is an attack on all and guarantees that NATO members will defend a fellow member against aggression.
But in April, Trump said that NATO was "no longer obsolete" and stated in June that Washington was committed to Article 5 and the principle of collective self-defense.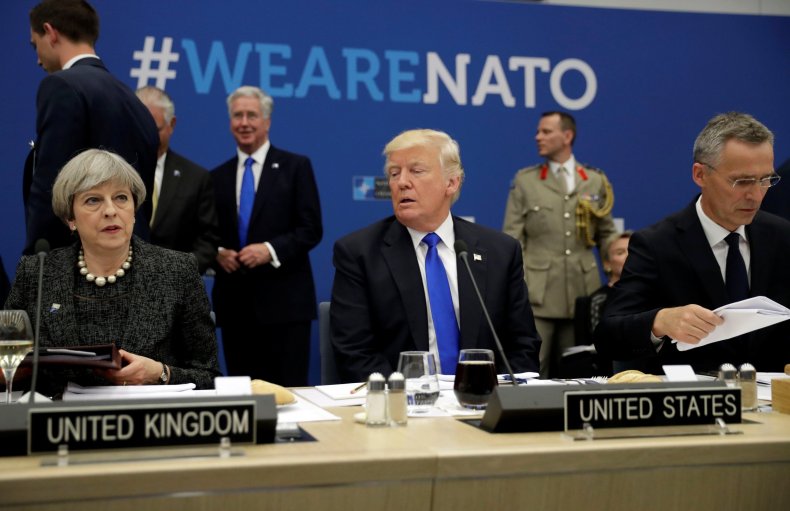 Clark says that while he has a "lot of faith in some people" that are part of the Trump administration to uphold Washington's NATO commitments, the president's rhetoric could perplex the American public.
"As far as Mr. Trump is concerned, it's very confusing to the American public why he is so kind to Mr. Putin. Why is he always trying to make nice with him? What is it about Mr. Putin, what does he potentially have on Mr. Trump that makes Mr. Trump so respectful? That's the question," he says.
Clark served in the Vietnam War and earned a medal for valor after being shot four times but continuing to give instructions to his troops. During his time at NATO, Clark oversaw the organization's bombing campaign of Yugoslav forces during the Kosovo War.
After retiring from the military in 2000, Clark entered the race for the Democratic presidential nomination in the 2004 election but withdrew from the primary race and endorsed the eventual Democratic candidate, John Kerry.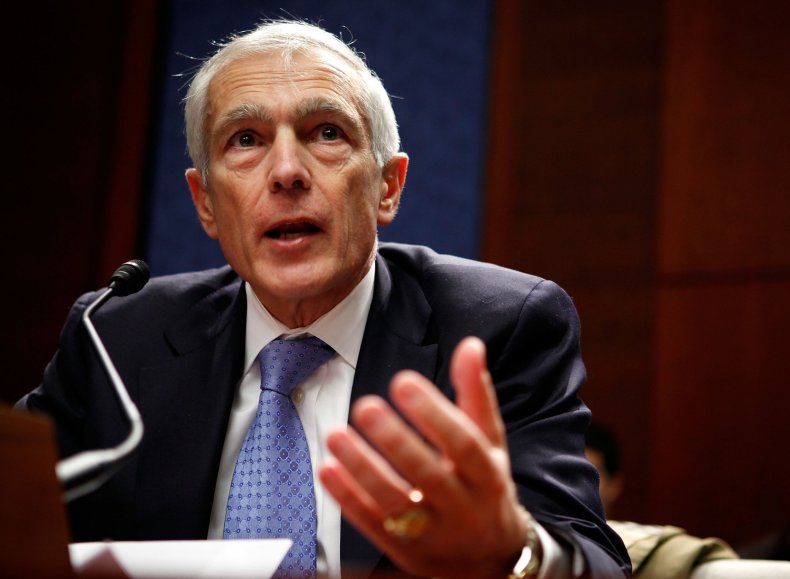 The newest member of NATO, Montenegro, has had its own recent experience of alleged Russian interference in an election. Two Russian nationals are among a group of 14 people on trial in Montenegro for an alleged coup plot during Montenegro's parliamentary elections in October 2016.
State officials in Montenegro say that a group of Russian and Serbian nationalists planned to storm the Montenegrin parliament, assassinate then-Prime Minister Milo Dukanovic and install a pro-Russian government. The Kremlin has dismissed allegations of involvement in the plot.
"Mr. Putin is still viewing the world through Cold War terms as though Russia has to have its eastern European satellite countries in order to confront China at some point. But why not simply build up the modern economy in Russia, work with the West and then benefit from China instead of confronting it?" says Clark.
Newsweek traveled to Montenegro courtesy of Global Citizen Forum.