Trump, Russia News Making Americans Nervous, Poll Finds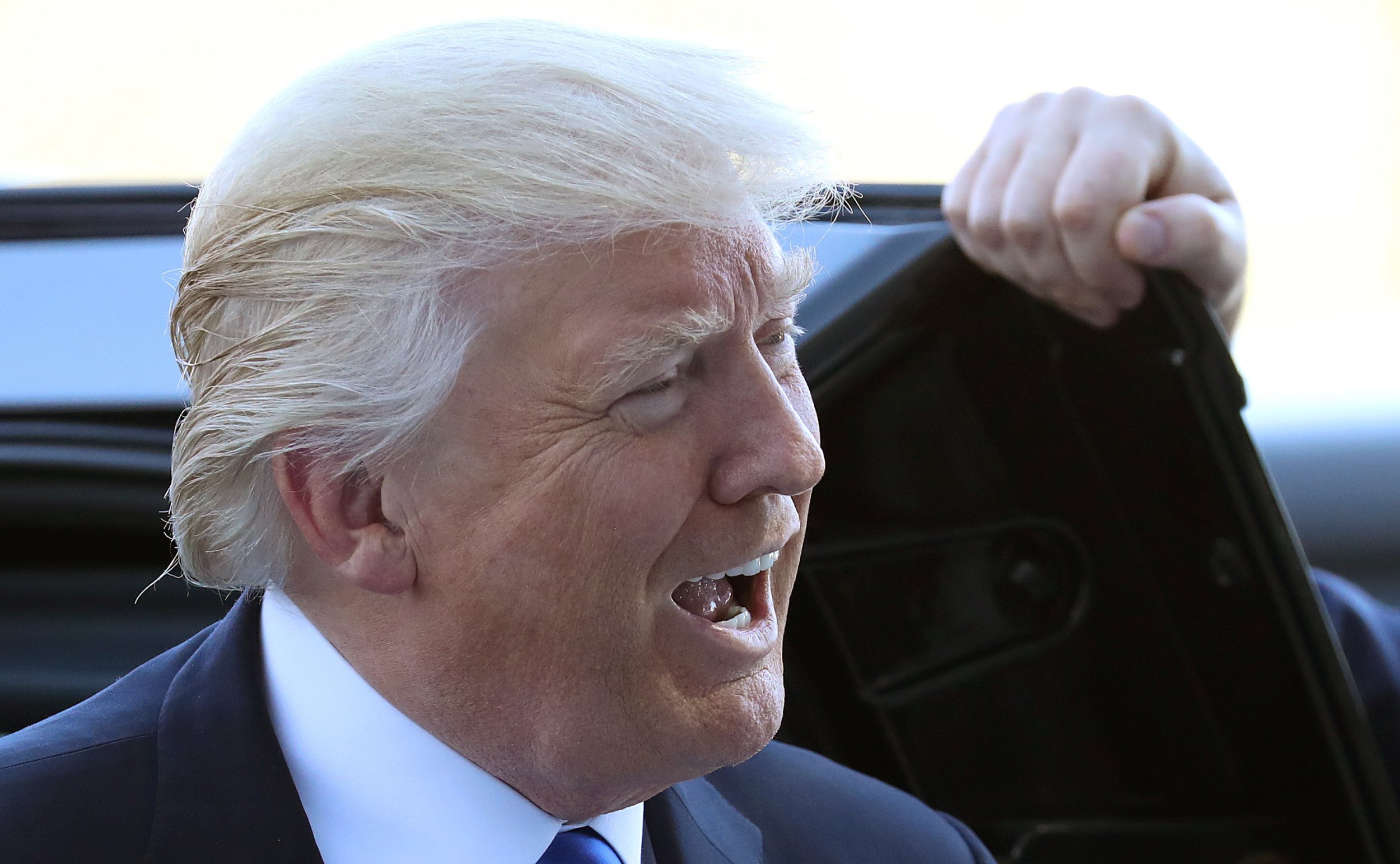 The investigation into President Donald Trump's ties to Russia—and the recent bombshell news reports on the subject—have left most American voters feeling nervous, according to a new poll released Thursday.
A majority of registered voters, 55 percent, said that controversies surrounding Trump "were making them nervous about the future of the country," the Morning Consult/Politico survey found. Thirty-eight percent said they were not nervous. There was, of course, a split along party lines, with 83 percent of Democrats saying they felt nervous about the future of the country, compared with 27 percent of Republicans. Forty percent of voters overall, and 62 percent of Democrats, said the Trump controversies left them feeling anxiety. Forty-three percent of voters said they worried about the future of their families.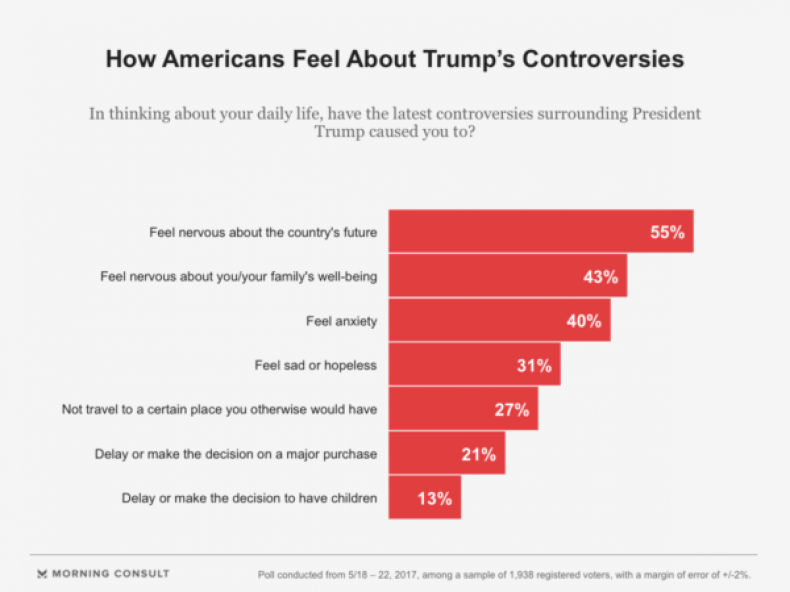 Nerves and anxiety seem to be the defining feature of the Trump presidency for many Americans. Asked to describe which words accurately described their overall feeling about the U.S. moving forward, 53 percent said nervous, 49 percent said anxious and 43 percent said scared. Showing that optimism does still exist in the country, however, 48 percent said hopeful, according to Morning Consult/Politico.
The survey interviewed 1,938 registered voters online from May 18 through May 22. The full sample had a margin of error of plus or minus 2 percentage points.
Trump's many controversies have cast a shadow over his brief tenure in the White House, especially those surrounding his advisers' alleged ties to and contact with Russia—a country that intelligence agencies have determined meddled in the 2016 election in an effort to get the Republican elected over Democratic nominee Hillary Clinton.
After Trump fired FBI Director James Comey, it was disclosed the former director wrote memos noting that the president urged him to stop an investigation into former National Security Adviser Michael Flynn. Trump himself admitted in an interview with NBC that Russia was on his mind when he fired Comey, and it was later reported he told Russian officials that firing the Comey—described by the president as a "nut job"—eased "great pressure because of Russia." In that same meeting with Russian officials he reportedly divulged sensitive, highly classified intelligence.
It was later reported that the investigation into Trump's Russia ties had reached a top White House official. Just Wednesday The New York Times reported that Russian intelligence and political officials were discussing last summer how they could exert influence on Trump aides.
While they have largely dominated the news cycle, the Russia-related stories aren't the only Trump's controversies that could be making Americans nervous. Morning Consult cited, for instance, "potential conflicts of interest regarding the Trump Organization."